Natural marketplace sees personal care industry shift to organic
Natural marketplace sees personal care industry shift to organic
The move toward natural and organic personal care might seem like another market fad, but the numbers show that these products are not so much a trend as a fundamental industry shift.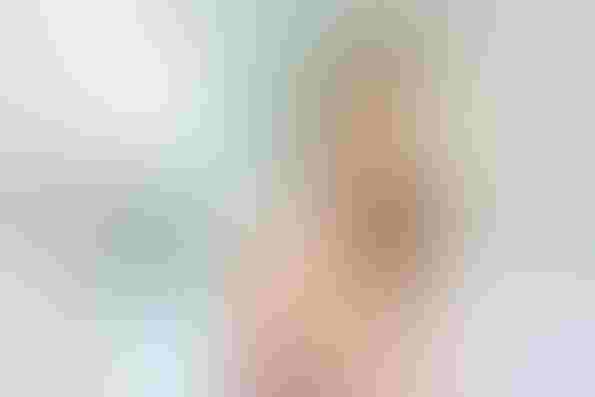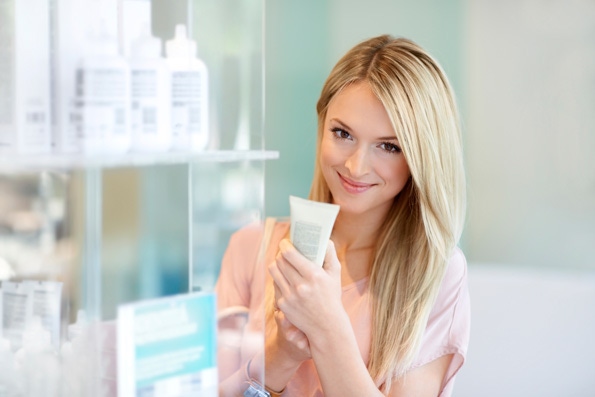 Every season seems to bring some hot new trend in the personal care industry, as formulators and retailers look for new ways to create demand or to address what consumers want now.
The move toward natural and organic personal care might seem like just another element of this, but the numbers show that these products are not so much a trend as a fundamental industry shift. In 2014, year-over-year growth of natural and organic personal care reached 9.3 percent, once again outpacing the conventional beauty category.
Natural and organic personal care is luring consumers, inspiring young brands and attracting acquisition-hungry CPG companies—and it's popping up everywhere, from mom-and-pop retailers to big-box stores. "Globally, the natural and organic personal care industry has graduated from a niche industry to a force to be reckoned with," says Jasper van Brakel, CEO of Weleda North America.
By all accounts, it seems that products designed to be healthier for consumers and for the environment are here to stay, thanks to emerging research, consumer advocacy campaigns and—perhaps most importantly—retail expertise and education initiatives. "Our customers have really come to rely on our firsthand knowledge," says Tiana Ukleja, health and beauty category manager at Pharmaca Integrative Pharmacy. She emphasizes the importance of ongoing retail training in educating customers on quality personal care products.
Today, natural products retailers aren't the only ones implementing safety policies. Large corporations such as Target and CVS are making small—but significant—changes to their policies, while CPGs with broad distribution are investing in natural brands. Yet it's arguably still the independent manufacturers and natural products retailers that are best positioned to drive what's next in personal care and propel the category's growth. Beyond just being "more natural," they are the ones transforming natural and organic personal care from an industry of avoidance to one of innovation and inspiration. They are focusing on product-performance and transparency stories, and in the process, they're creating a more sophisticated definition of "clean beauty."
Beyond free from
When did demand for "safer" products start? Whether safety is a dominant concern or a nagging afterthought, parabens have been a consumer villain since a 2005 media campaign linked these common cosmetic preservatives to major health issues. Although no scientific studies have confirmed a link between parabens and breast cancer, the stigma persists. And like so many consumer movements, the shift toward choosing more "natural" personal care products was originally rooted in fear. Consumer rejection of parabens was the catalyst for many brands' paraben-free positioning, which became one of the most significant drivers behind cosmetic safety and purity for the mass market, while natural retail shoppers seemed more focused on certifications and other ingredients in products.
In the decade since, many other ingredients have come under fire, including synthetic fragrances, phthalates and oxybenzone. Advocacy groups such as the Campaign for Safe Cosmetics and the Environmental Working Group have linked these and other ingredients to everything from allergies to endocrine disruption to cancer. The Campaign for Safe Cosmetics' 2010 viral short film, "The Story of Cosmetics," reached consumers with a simple message: Toxins are rampant in many conventional cosmetics sold in mass retail, and while those products are generally cheaper, the effects on health and well-being are an added expense.
"Ten years ago, food was the primary thing people discussed [when worried about ingredients] to avoid," says Kevin Williams, principal and chief strategist at BrandReason, a consulting firm for mission-based brands. But as consumers started to expand their view of healthy beyond just what was on their plates, they looked at what they were using on their bodies and in their homes as well.
As a result, manufacturers and retailers have scrambled to clean up their formulations and policies. In 2013 alone, Johnson & Johnson kept its promise to transition away from formaldehyde-releasing preservatives, parabens and phthalates; Procter & Gamble announced reformulations of Cover Girl, Herbal Essences, Tide and Ivory; and Wal-Mart and Target developed in-store personal care safety policies such as eliminating certain chemicals of concern from shelves and creating safety rating criteria for products. "Johnson & Johnson's decision to globally reformulate its baby products and adult lines was a game changer," says Janet Nudelman, director of the Campaign for Safe Cosmetics. "J&J proved it's possible even for a large company with many products using multiple formulations to move toward safer production across brands."
While these efforts can indicate a real shift in the personal care industry, as Nudelman points out, they are no guarantee of true purity. In fact, such moves can be used to deflect attention away from other concerning ingredients. Marketers can leverage "free from" claims to appeal to mass-market shoppers who like the idea of a more natural alternative but may not dig deeper to verify the claims. And while some conventional retailers are finally offering better alternatives, most still predominately sell chemical-laden products. "These products are being positioned as clean, but if you look deeper, you see that they really are not," Williams says. "However, the perception of clean is going to be further challenged, in a good way."
That's where natural retailers have come in to help consumers make smart decisions and decipher truly natural products from "greenwashers." Acting as the gatekeepers, retailers such as Natural Grocers by Vitamin Cottage and Whole Foods Market have developed strict cosmetics policies that scrutinize every ingredient and look beyond claims (and even certifications). Certain consumers are also leading the charge by demanding a deeper level of purity—particularly those customers who have sensitivities, Williams says.
As a result, things are looking up for the personal care industry as a whole. While 75 percent of the global cosmetics market comprises chemical-laden products, more manufacturers are becoming truly natural, according to a new report by global consulting and research firm Kline & Co., which ranked products on a scale of 1 to 10 (10 being the most authentically natural). The results showed that in 2014, more companies were actually living up to those claims by reformulating to contain a higher percentage of what Kline refers to as "truly natural" ingredients.
Holding up transparency
Despite significant advancements and greater scrutiny, greenwashing continues to be ubiquitous among personal care brands for two main reasons: consumer confusion about claims and certifications, and weak U.S. cosmetics laws. Both of these issues can create a poor retail experience if stores are not up to date on the latest regulatory and labeling issues. "California has led the pack in terms of advancements in oversight, but we still have so far to go," says Suki Kramer, president and formulator of beauty company Suki. "I welcome more and more oversight, and I mean real legal oversight. Consumers simply have no clue what they are buying."
The absence of strict cosmetics laws has led to the widespread use of potentially dangerous chemicals in mainstream cosmetics (and even some potentially dicey synthetics in "natural" products), many of which are banned in Europe. Another big challenge is the misuse of the terms natural and organic on products, which has further confused consumers (except in California, which enacted its Safe Cosmetics Act in 2005 to regulate the use of potentially toxic ingredients and enforce honest labeling). However, natural products retailers have stepped up to create best practices in the personal care space. "We are definitely seeing more self-regulation and a sense of accountability regarding the cleanliness of [personal care] products," Williams says.
Retailers such as Natural Grocers, MOM's Organic Market and Whole Foods Market have preserved consumer trust by instituting their own strict ingredient-screening processes and criteria to ensure only top-tier products make it onto their shelves. Whole Foods, known for its strict ingredient standards, expanded its policies beyond ingredients and into claims in 2012, when it started requiring all personal care products claiming to be organic to have a third-party certification (USDA Organic or NSF/ANSI 305 "contains organic ingredients").
Outside of organic, brands are turning to other certifications to prove they are committed to clean formulations and honest labeling. Fair Trade, NPA Natural and, most recently, Non-GMO Project Verified are becoming signs of commitment to purity and quality in personal care. Andalou Naturals was the first personal care company to achieve Non-GMO Project verification for its entire line, emphasizing that its tight relationships with suppliers enabled the company to verify that all 200 of its ingredients are non-GMO. For Andalou, Weleda and other brands determined to closely monitor their supply chains, knowing each ingredient's origins is the backbone of "clean" products. "We safeguard the supply chain and know exactly what farm or co-op a certain ingredient is coming from," says van Brakel.
For Weleda, that approach isn't just about doing good; it's about doing good business. Telling that story of social and environmental sustainability has been a smart move for the 94-year-old company. Ingredient sourcing is a major concern for retailers, van Brekel says, and slowly but surely, consumers are questioning it too. If a company tells that story and delivers an affordable, clean product, even better. "The integrity in the entire business value chain is so high that no matter where you look, it's about doing the right thing—and little by little, trying to make the world better," van Brakel says. "We are not a foundation; we aren't here only to give back. We are here to serve our customers with reasonably priced products."
Retailers are not only listening to these stories from brands like Weleda, but also are finding ways to communicate them to customers. Pharmaca, for example, uses in-store signage and shopping guides that allow it to feature 10 to 12 brands per year that are implementing exemplary business practices. "And of course, our practitioners and estheticians are the best brand ambassadors, because they receive ongoing training on our brands and can share the feedback they get from other customers about the products," Ukleja says.
Naturally better
Nontoxic personal care manufacturers also realize that the success of a product doesn't just hinge upon how "clean" it is. An emphasis on performance is another reason behind the natural category's strong performance. Brands are proving that efficacy can coexist with natural, Kramer says. "The future will be decided by the consumers and by the ingredients science can continue to deliver," she predicts. "We all want the best results possible, and we are just beginning to understand that it is possible to be results driven and pure." Kramer says this means investing in "real science." Third-party clinical studies that substantiate the results, rather than making unfounded "clinically proven" claims, will be key to natural product differentiation, she says.
Once they've formulated products that actually work, brands are developing clear and direct messaging to help move the products off shelves. "Consumers are looking for products that claim to be wrinkle reducing, anti-aging, dark spot correcting and brightening," Ukleja says. "And there are a lot of brands that have gone through recent packaging changes just to help consumers find those claims more easily. Many have also updated their packaging so that every product that serves a certain function, such as brightening, will look similar, either by color coding or a matching image."
In addition to formulating with high quantities of research-backed bioactives, skin, hair and nail care companies are tapping green chemistry to up the ante on efficacy. Focused on creating safe, highly effective chemicals that can be used in "nontoxic" products, green chemistry comprises 12 principles that range from designing and using safer ingredients to improving energy efficiency during manufacturing. Ingredient companies are leading the charge and laying the groundwork for finished product manufacturers in the personal care space to formulate in cleaner, smarter ways—from solvent-free bioactive extraction processes to the use of innovative color compounds to the exploration of plant-based surfactants and preservatives. Since green chemistry is a complex and still relatively new topic, it's important for retailers to have these conversations with their manufacturer partners—and then distill these messages to their shoppers.
Celebrating efficacy
Another category experiencing significant scientific advancements is mineral sun care. A decade ago, products made with minerals zinc oxide and titanium dioxide looked like white face paint on the skin. Today, formulators are finding new options that allow for sheer application and more shelf stability without chemicals such as oxybenzone or even nanoparticles (tiny particles often used in mineral sunscreens to provide a smoother application). "We're using plant-based emulsifiers and preservation systems, which were not available 10 years ago," said Paul Halter, chief financial officer of Boulder, Colorado-based Goddess Garden Organics. "These ingredients, along with advancements in processing, have allowed for sheerer formulas, which increases user acceptance of mineral-based organic sunscreens."
Advancements in mineral sun care, combined with overall education on the importance of sun protection, is paying off. Ukleja says sun care is one of the most significant categories in Pharmaca stores. "I've seen SPF popping up in a variety of products including serums and cosmetics—which makes sense, since SPF is always recommended by our estheticians as a final step in the beautification process," she says. Because brands are investing in it and consumers are demanding it, Pharmaca integrates those products into its sets on a regular basis.
Without a doubt, efficacy is taking "clean" to the next level. Now it's just a matter of convincing consumers that these products work as well as their chemical-laden counterparts, which are backed by years of hefty advertising budgets and pricey clinical trials. According to Williams, consumer education about ingredient purity and efficacy remains a barrier. "I would love to see natural brands become more sophisticated and aware of what they need to do and build the confidence that conventional brands have," she says.
Subscribe and receive the latest updates on trends, data, events and more.
Join 57,000+ members of the natural products community.
You May Also Like
---