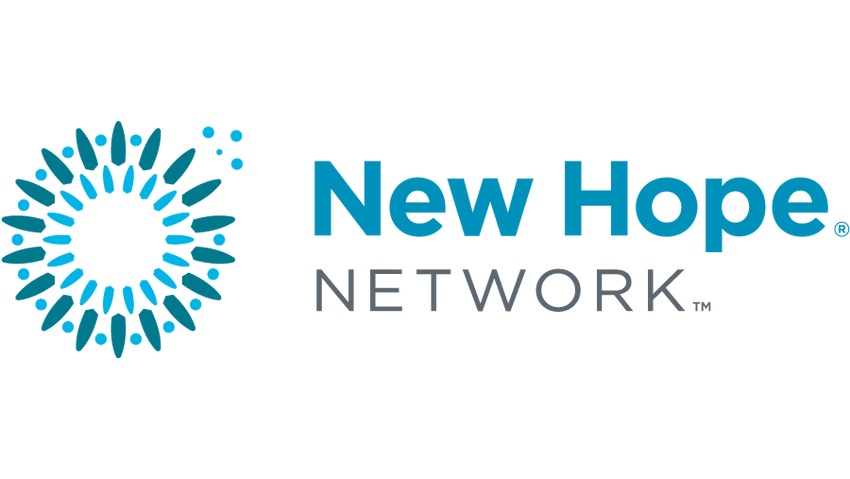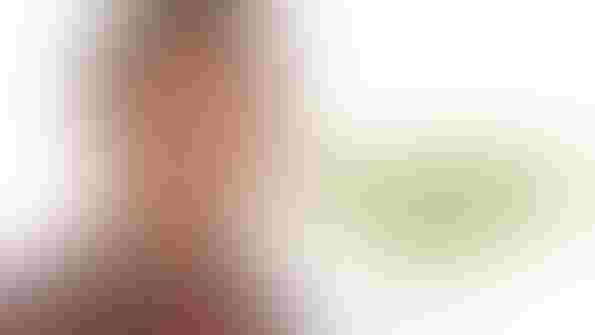 Natural products are having a moment. According to a 2015 study by the Organic Trade Association, the percentage of African-American families that buy organic on a regular basis has doubled from just 7 percent six years ago to 14 percent today. Even millennials—that fickle, money-strapped generation born between 1980 and 2000—are choosing to eat more natural and unprocessed foods.
One survey found that 25 percent of this age cohort expects to increase spending on organic food over the next year. And it's not just organic making a splash. In 2014, local foods and beverages generated $11.7 billion, a small but significant portion of retail sales, while new products that feature a Fair Trade USA label grew 30 percent. Both of these are clear indicators of market demand.
So what factors are putting natural and organic on track to comprise 14 percent of overall food sales by 2020? One key factor driving this sector's growth: fear. Consumers have grown highly skeptical of the many questionable and unhealthy ingredients found in many conventional products, and they want foods that they know have been produced sustainably. Therefore, more shoppers are turning to natural products that carry specific certification seals and contain clean ingredients that reflect a long list of concerns, including planet and personal health, non-GMO, responsibly sourced palm oil, fair treatment of farm workers and distrust of large food producers. Many are even now scrutinizing the USDA Organic label—one of the most stringent and trusted government-backed certifications—when organic operations appear to have grown too large.
To avoid supporting an unhealthy, environmentally harmful food system with their product purchases, shoppers are increasingly embodying a set of values that natural retailers are uniquely positioned to applaud and support. Here, we dissect these burgeoning values and explore how natural products retailers are serving their evolving, increasingly responsible, slightly fearful and fiercely passionate shoppers.
The local lowdown
The term locavore refers to a person who bases his diet on "foods that are grown or produced in the geographic region where they live, are in touch with the seasonality of their food systems, and seek to cultivate relationships with local producers and processors," according to the Lexicon of Sustainability. In recent years, consumer desire to buy and eat locally has blossomed. This trend stems from an increasing belief that eating as close to home as possible supports regional economies, reduces carbon emissions related to food transportation, and unearths traceability by establishing a closer connection between farmer and supplier. The meteoric growth of farmers markets in the U.S. illustrates this value. From 2010 to 2014, the number of active farmers markets nationwide grew from 2,900 to 8,268.
But direct-marketing channels are not the only route through which consumers are accessing locally grown foods. Smart natural products retailers are differentiating from conventional grocers by making locally sourced products a mainstay—and they're wooing throngs of natural shoppers in the process.
Corey Williams, founder of Pa Bunk's Natural Market and Café in Murfreesboro, Tennessee, routinely stocks local milk, goat cheese, honey, soaps and produce when available. "From the very beginning, we knew that the lifeblood or strength of this business would rely heavily on the local vendors," he says. "From our neighbors to our neighbors, this creates a whole synergy among the people who live here and buy here. Local items are probably our best-selling products."
Besides improving the bottom line, local products also offer retailers the opportunity to define this loose but ubiquitous term. "Clearly, the term refers to a place that is circumscribed by geographic boundaries," according to the book Growing Local (2014, University of Nebraska Press). "However, the relevant boundaries for what consumers perceive to be local may vary considerably across locations and among products."
Danielle Vogel, founder of Glen's Garden Market in Washington, D.C., denotes this boundary by primarily stocking food from producers supported by the Chesapeake Bay Watershed, an area that spans from Virginia to New York. "Our biggest distinguishing factor is that we're a local grocery first," she says. In order to further connect shoppers with farmers, Glen's Garden Market also offers a five-week CSA program.
Fast (and fresh!) food
Undoubtedly, local food is a vital natural industry pillar. But local indicates another natural food value that's also disrupting retail models: fresh. Packaged Facts reports that of the 53 percent of adults who seek locally grown or produced foods, 60 percent do so because they believe the products are fresher.
To buy fresh, hungry consumers mustn't resort to Subway's "Eat Fresh" nitrate-laden deli meats. Rather, they are swapping their staple lunch and dinner restaurants and delis for quick-and-easy grocery cafés. Natural retailers are responding to this zeal for grab-and-go items by fortifying their selections of salads, sandwiches, wraps and juices and—if budget allows—remodeling to allocate more square footage to refrigeration while shrinking their inner aisles. Mike Cianciarulo, owner of Food Matters Market and Café in Brevard, North Carolina, which operates in smaller markets of about 30,000 people, minimized his store's center by improving category management. "You don't have to have 20 different types of mustard," he says. "You can have one or two high-end products and a few medium-priced mustards."
Instead of reducing the center aisles of his store, Gabe Nabors, second-generation owner of Mustard Seed Market and Café in Akron, Ohio, expanded the outer periphery of his grocery. "We just went through a remodel of our prepared foods section," he says. "We're focused on creating nutritionally dense food that's also convenient and at a fair price. If you can combine those three attributes, it creates an intriguing service model for shoppers to pick up dinner for their families."
Why the increased desire to dine at natural groceries? Convenience is a main driver of increased prepared food sales. Case in point, Pa Bunk's used to have a salad bar that served the corporate lunch crowd, but the store quickly realized that salads prepackaged in-house sold better. "The packaged salads are easier to pick up and go," Williams says. "And I'm still dedicated to making Pa Bunk's more a convenience store rather than a grocery store." He says that at the end of the workday, many consumers stop in again to pick up milk and eggs before heading home.
Another reason for widened prepared sections: trust. As more people are diagnosed with food allergies than ever before (food allergies among children increased approximately 50 percent between 1997 and 2011, according to the Centers for Disease Control and Prevention), shoppers seek food establishments that understand the importance of ingredient transparency. If consumers believe that their grocery store will stock only the best, responsibly produced foods, they'll also trust that the ready-to-eat meals will carry similar standards. This concept of eating fresh and safe extends to certain packaged foods too, especially refrigerated products.
The rise of HPP, or cold-pressed, juices ushered in the idea that fresh means foods and beverages can spoil if not refrigerated. These beverages are full of nutrients undestroyed by heat pasteurization. "We've seen explosive growth in refrigerated alternative dairy beverages like almond milk, maple water and HPP juices, along with non-pasteurized kombucha," Nabors says.
Riding on juice's success, other products such as nutrition bars and soups are migrating out of the inner aisles and into the fridge. Manufacturers that play in the refrigerated space are helping drive this transition. "We're playing on that 'fresh' model, and folks are starting to gravitate not just to the bar aisle but to the perimeter of the store," says Bill Keith, founder and CEO of Perfect Bar. "We're located next to the functional beverages and premium juices in the refrigerated case." Keith attributes his company's explosive sales growth partly to consumers understanding the merits of cold-pressed juice brands like Suja. "Fresh is huge," he affirms.
Where everybody knows your name
Shoppers frequent both conventional and natural supermarkets to buy groceries, but only the latter morph this mundane chore into an expression of food values shared with other like-minded people. Now more than ever, independent natural retailers differentiate from big-box stores by fostering a connection with their customers, which becomes a deep-set part of their stores' identity.
Nooch Vegan Market, a small Denver-based retailer that sells only vegan products, is a dynamo at supporting and fundraising for organizations that value animal welfare, which cultivates relationships between the market's vegan customers. "Our vegan prom was the most successful event we've ever had," says co-founder Joshua LaBure. "More than 300 people attended, and we raised $4,900 for a Peaceful Prairie, a local sanctuary that rescues abused farm animals." The retailer is frequently involved in festivals, talks and book signings that relate to veganism, and serves as an educational hub around this eating value. LaBure believes this commitment to animal activism is vital to Nooch's success. "I think it's a big reason why we're surviving as a store," he says. "It's how we compete with such giant grocery stores in the area."
But engaging food tribes isn't the only way natural retailers can build community. Booze works too. Offering competitively priced beer and wine can encourage shoppers to spend more time in the store after (or before!) shopping and also provide an extension of the retailer's ethos. Glen's Garden Market, for example, offers locally brewed craft beers on tap for just $4—one of the lowest beer prices in D.C.'s bustling Dupont Circle area. Retailers without in-store bars but who sell beer and wine in semi-integrated sections (some states require alcohol departments to be partitioned off from food) can also accomplish this sense of community. Employees can easily initiate conversations with customers who seek suggestions for specific wines and craft beers that pair well with the food in their carts. If allowed, establish your store as an authority on local artisan wine, beer and spirits by offering weekly or monthly wine tastings (just make sure to check IDs!), as Alfalfa's in Boulder, Colorado, frequently does.
Investing in ongoing educational programs can also amplify a store's community presence and create a deeper connection with consumers. "The Mustard Seed hosts more than 100 educational lessons per year and partners with a local organization to offer free cooking classes—it books up every time," says Nabors, whose brother, Abraham, organizes all store events, which range in topic from stress relief techniques to the importance of probiotics. "We spend a lot of energy and resources engaging the community to learn about the different food products we sell, but also [offer education] that promotes good health and general well-being," Nabors says.
Organic 2.0?
Before the National Organic Program was established 25 years ago, consumers could be reasonably sure that organic food was grown at small farms located not far from the stores where they shopped. But that's not necessarily the case any longer. Sales of USDA Organic products reached a record $39.1 billion in 2014, up 11.3 percent from the previous year, according to OTA's Market Analysis—and a large majority of those products come from massive agricultural establishments, not small farms. This is great news for an industry that was, until very recently, considered fringe or elitist. Plus, more organic food sales equate to more sustainable, non-GMO farmland.
However, some advocacy groups worry that Big Organic will erode organic integrity because of insufficient oversight and regulation. "Consumers who want food companies that embody more of the original organic ideals would do well to seek out products from independent organic firms," Phil Howard, PhD, associate professor in the Department of Community Sustainability at Michigan State University, told the Cornucopia Institute after releasing a widely publicized infographic outlining organic industry ties to large CPG companies. Even more troubling for independent retailers, OTA reports that 78 percent of organic consumers typically buy organic foods at conventional supermarkets, and 30 percent say it's "not unusual" to buy organic at warehouse clubs like Costco.
So how do natural grocers remain relevant if consumers can find organic products in mainstream stores? By supporting manufacturers, farmers and organizations that practice business in ways that trump organic standards and rely heavily on food values that may have little to do with eating. These include animal welfare, fair trade sourcing, biodynamic methods, soil health, zero-waste living, small-farm development and local. These principles are essential to natural consumers, and retailers who help shoppers live the natural lifestyle will stand out—even if their square footage is dwarfed by the supercenters of the world.
Promoting biodynamic products is a great way to do this. Biodynamic may be the next step beyond USDA Organic, thanks to the farming practice's holistic methods of not only producing pesticide-free food but also restoring soil health. "As companies like Wal-Mart and Target carry more organic in their product lineups, natural products retailers need to be ahead of the curve," says Elizabeth Candelario, codirector of biodynamic certifying agency Demeter USA. But because many consumers are still puzzled over the intricacies of organic, educating those who've likely never heard of biodynamic is a must. Well-informed store employees are key to helping shoppers understand why products at your store are better than products sold at others. "I expect as [natural retail] team members become more knowledgeable about biodynamic, they'll share that information with their customers," Candelario says. She views natural employees like museum docents who can tell visitors the story behind products.
Indeed, smart natural grocers realize the importance of educated employees. "A good staff makes a good store," Nabors says. "We tell our employees, 'Never make up an answer. Get the customer's email address and we'll get back to him or her the next day.' Building that rapport and open communication makes a strong relationship."
Such relationships will continue to inspire the groundswell of consumers interested in natural. And this type of inspiration is hard to find at conventional grocery stores.
Subscribe and receive the latest updates on trends, data, events and more.
Join 57,000+ members of the natural products community.
You May Also Like
---