Nutrition Capital Network Deal Download: January 2019
Nutrition Capital Network Deal Download: January 2019
Nutrition Capital Network reports 942 transactions in 2018, a 273 percent increase since 2013. Find out where transaction activity is the strongest.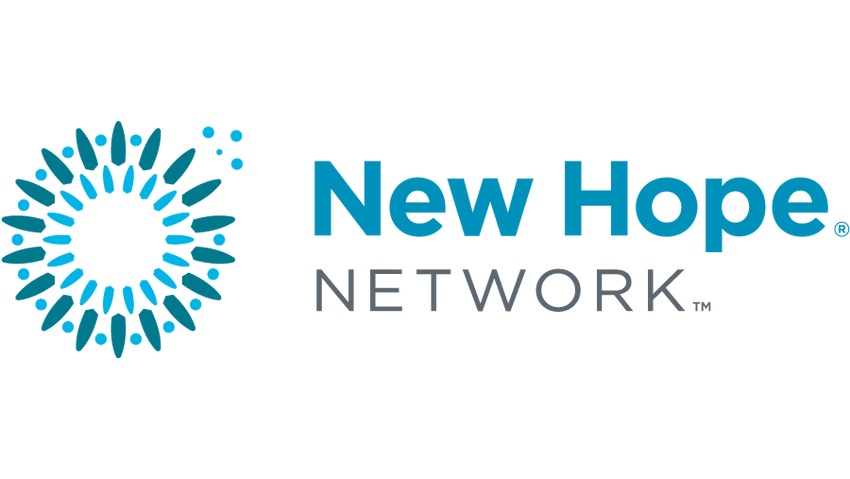 The NCN Transaction Database recorded a total of 942 transactions in the Nutrition and Health & Wellness Industry in 2018, up 3 percent for the year as deals slowed from blistering pace of the past four years. "Given the steep annual growth rates that averaged almost 40 percent annually from 2014 to 2017, it's hardly surprising that the industry has not sustained that velocity," said Grant Ferrier, managing director of Nutrition Capital Network (NCN). "But it's still impressive that 2018 exceeded 2017's record numbers."
According to NCN—which tracks both acquisitions and financings—the annual number of transactions rose from 253 in 2013 to 942 in 2018, an increase of 689 transactions or 273 percent, in five years. A detailed summary of transaction activity in the Nutrition and Health & Wellness Industry is available to NCN Cornerstone Investors and Sponsors. Contact NCN to learn more about the NCN investor network.
Healthy food and snack deals
Nutrition Capital Network reported a moderate decline in activity in transactions in Natural & Organic and Functional Foods in 2018, but it was still 30 percent above 2015 and 2016 levels. Food and snack deals made a strong start in January, with Laird Superfood scooping a $32 million private funding round that included WeWork, the shared workspace company. Laird Superfood was co-founded in 2015 by big-wave surfer Laird Hamilton, who parlayed his own dietary regimen into a superfood brand for the masses. Products include vegan superfood creamers, hydration drink powders and Performance Mushroom beverage boosters. The companies will also launch a partnership to make Laird foods available to WeWork members and employees.
India's Epigamia, maker of lactose-free Artisanal Curd, premium yogurt and smoothies, raised approximately $25.6 million in a Series C round, with Verlinvest and Danone Manifesto Ventures participating. Venture debt of around $1.7 million was an additional part of the raise. Investment comes a year after Danone announced its exit from the dairy products business in India "to allow for accelerated investments and a sharper focus on growing its nutrition portfolio." 
Plant-based beverage manufacturer Greenhouse Juice Company of Canada announced $9 million in financing and a strategic partnership with Canopy Rivers Inc., the venture arm of Canadian cannabis producer Canopy Growth Corp. Greenhouse will be adding cannabidiol- or CBD-infused wellness beverages to its existing line of cold-pressed juices, kombuchas, nutmilks, probiotic hydrators, shakes and booster shots.
HG Ventures announced a $2.5 million seed round investment in Renewal Mill, a company that "upcycles" byproducts of food manufacturing into premium ingredients and products. Its initial ingredient is okara flour, harvested from the soybean pulp left over from soymilk and tofu production.
Cocoburg closed roughly half a million dollars in funding for its plant based coconut jerky business. The brand's flagship product is made from upcycled young coconut meat from the coconut water industry's wastestream. The round was anchored by Noroc Naturals.
GreenSpace Brands sold Rolling Meadow Dairy to its primary co-packer Organic Meadow, a subsidiary of Canadian dairy cooperative Agrifoods International. Rolling Meadow partners with farmers in Southwestern Ontario to produce branded grass-fed dairy products. The deal consists of an upfront consideration of $1.8 million and a royalty based on revenue over four years. Rolling Meadow has around $3.5 million in sales.
The Good Crisp Company, a brand of "guilt-free" GMO-free and gluten-free "stacked" chips, closed a new round of financing from CircleUp Growth Partners. Good Crisp said it expects to quadruple sales in 2019 and will be available in Walmart soon.
Drinking water deals
Last year, we saw two large transactions in point-of-use and home water systems promising a healthier and more environmentally friendly alternative to soft drinks and plastic water bottles: SodaStream International was acquired by PepsiCo in a deal valued at $3.2 billion; and Mitte of Germany secured $10.6 million in financing led by Danone Manifesto Ventures. Consumer concern for personal and planetary wellness, and pushback against single use plastics, are continuing to spur investor interest in smart water devices, with tech startup Bevi, raising $35 million in a Series C round led by Bessemer Venture Partners for its point of use custom beverage dispensing systems for office and food service.
FloWater, maker of water-bottle refill stations, announced a $15 million Series B investment from Bluewater Group of Sweden. FloWater stations connect to any potable water line and deliver purified water that has also been oxygenated, alkalized and enhanced with trace minerals.
ClearLight Partners sold Pure Water Technology to Quench USA Inc., a company that rents and services water coolers. Pure Water's water dispensers purify water at the point of use, disrupting the market for five-gallon water jugs.
Pet deals
Two pet food deals made NCN's top 10 list of M&As in 2018: Blue Buffalo Pet Products (acquired by General Mills for $8 billion) and Ainsworth Pet Nutrition/Nutrish (acquired by J.M. Smucker for $1.9 billion). Whether 2019 will see more mega acquisitions remains to be seen. January kicked off with investment in a direct-to-consumer platform for customizable fresh pet food as Farmer's Dog raised an $8 million Series A led by Shasta Ventures. The Farmer's Dog uses proprietary algorithms to create customized meal plans based on a dog's individual profile.
Hyper Pet LLC, maker of innovative pet toys and interactive pet accessories, announced a merger with OurPet's Company, a provider of pet toys and feeders, in a deal valued at roughly $20 million, according to Smart Business online. Hyper Pet has acquired several pet brands since 2016, including Aussie Naturals, Outback Jack, Wild Eats and pet toy supplier R2P Pet.
Pet Supplies Plus, a national franchisor of pet specialty stores, was acquired by Sentinel Capital Partners. Founded in 1988, Pet Supplies has expanded to 448 locations to become the third-largest pet specialty chain in the United States. Stores offer natural foods, hard goods and pet services.
Pet tech deals are also attracting investment. According to PitchBook data, VCs invested $579 million across 33 deals in the pet tech space as of Nov. 9.
Microbiome deals
Public and private investment in the microbiome industry is estimated at approximately $1.5 billion, with significant deal-flow in Europe, the United States, Canada and Asia, according to a recent report by Isabelle de Cremoux, CEO and managing partner of Seventure Partners. Seventure runs Health for Life Capital, a fund focused on microbiome and nutrition opportunities. Two key areas of potential healthy microbiome acquisition in infants for curbing chronic childhood diseases and microbial "engraftment" following microbiota implantation.
Recent microbiome deals include Vedanta Biosciences, a clinical-stage company that raised $27 million in Series C financing for developing therapies for immune-mediated diseases. Backers included the Bill & Melinda Gates Foundation, Bristol-Myers Squibb, Rock Springs Capital, Invesco Asset Management, Seventure Partners and PureTech Health. In animal health, Bactana Corp. closed a $1.3 million financing for developing ways to enhance the microbiome of companion animals and livestock by creating sustainable alternatives to antibiotic treatments.
Technology deals
EarlySense of Israel, a maker of contact-free continuous monitoring technology that detects deterioration in patients' health, completed a $39 million financing led by hospital bed manufacturer Hill-Rom and Wells Fargo Strategic Capital. EarlySense's predictive analytics help avert events like cardiac or respiratory arrest, falls and pressure ulcers.
Mindstrong Health, a company dedicated to transforming mental health through measurement science, expanded its series B financing with an additional investment of $31 million led by General Catalyst. Mindstrong helps detect mental illness early to deliver preemptive care and improve outcomes.
TemperPack, a maker of sustainable thermal packaging, raised $22.5 million in Series B financing led by Revolution Growth. TemperPack replaces single-use plastics with proprietary bio-based materials; its patent-pending ClimaCell technology offers the first sustainable alternative to Styrofoam, the company said.
Startup Syqe Medical, a developer of inhalers for administering precise dosages of medical cannabis, raised $50 million, according to Globes of Israel, bringing capital raised to $83 million. Syqe Medical says it aspires to transform cannabis and other botanicals into mainstream medical drugs.
Vengo Labs, a provider of compact, cashless digital vending machines targeted at colleges, gyms and hotels, announced a $7 million Series B funding round led by Arcade Beauty, an Oaktree Capital portfolio company and a manufacturer of beauty samples. In 2016, Vengo Labs clinched a $2 million deal on ABC's Shark Tank for its kiosks, which feature customizable digital ads. The latest round brings total funding to $12 million.
Ostara Nutrient Recovery Technologies Inc. of Canada closed a preferred equity financing in excess of $11 million, co-led by Wheatsheaf Group Limited and VantagePoint Capital Partners. Ostara's Pearl technology recovers phosphorus and nitrogen from water treatment facilities and transforms them into Crystal Green, a premium sustainable fertilizer.
Farming deals
80 Acres Farms announced an undisclosed but "significant" investment from Virgo Investment Group. According to sources cited by AgFunderNews, the deal is worth more than $40 million. Funds will be used to complete 80 Acres' facility in Hamilton, Ohio, which the company says will be the first fully automated indoor farm in North America.
Ocean Approved Inc., a processor and seller of sustainably farmed kelp for restaurants and wholesale distribution, raised $2 million, including a $1.34 million equity round, on plans to enter the retail market, according to an article on Maine Startups Insider. The global commercial seaweeds market is estimated at $14.08 billion in 2018, according to Research and Markets. Increasing awareness about the nutritive value of seaweeds is expected to help drive sales in the United States.
Other deals
In ingredients, Archer Daniels Midland Company is acquiring Florida Chemical Company, a division of Flotek Industries specializing in citrus-based flavors and fragrances. "ADM is already a leader in natural flavors for food and beverages…in areas such as vanilla and mint, and this acquisition will place us in a leadership position for citrus flavors as well," said Vince Macciocchi, president of ADM's Nutrition business unit.
FoodMaven, a company dedicated to eliminating food waste, closed additional financing. Tao Capital Partners invested in the current $10 million round along with members of the Walton family, providing momentum for an anticipated $50 million to $70 million Series B, according to FoodMaven. Via its online marketplace, FoodMaven diverts oversupplied and imperfect food "lost" in the food system to restaurants, institutions and hunger-relief organizations.
Aurora Cannabis Inc. is acquiring Whistler Medical Marijuana Corporation in a transaction valued at up to approximately CA$175 million (US$131.9 on Jan. 14). Founded in 2013, Whistler is one of Canada's original 10 licensed cannabis producers and the first to obtain organic certification.
NCN presenter update
In 2018, NCN added 622 investment opportunities to the NCN Deal Flow Database, substantially more than in 2017.
"For some investor meeting cycles, we are getting in excess of 100 applications for one of 20 to 25 selected spots to present," said NCN Executive Director Mike Dovbish, who noted that NCN's partnership with Natural Products Expo West and East, SupplySide, Vitafoods and New Hope Network has helped expanded its reach significantly in the last two years.
In January, MycoTechnology closed a $30 million Series C funding round co-led by S2G Ventures Fund II, Middleland MT Holdings, ADM Capital's Cibus Fund, and TML-Invest, with participation from Tyson Ventures, Bunge Ventures, Kellogg's Eighteen94 Capital and others. MycoTechnology's novel fungi fermentation technology transforms agricultural material into functional ingredients. Flagship product ClearTaste is an organic bitter blocker helping food companies to reduce sugar content; PureTaste is a sustainable plant based protein. Mycotechnology was a presenting company at NCN Ingredients & Technology Investor meetings in 2014 and 2016.
Your Super, a line of organic, plant-based superfood mixes made from whole food ingredients, announced a Series A investment of $5 million led by growth equity fund PowerPlant Ventures. Your Super was a presenting company at the NCN Europe Investor Meeting in 2017 and the NCN Spring 2017 Investor Meeting in New York.
KonaRed, maker of premium Hawaiian coffee products including K-cups, RTD cold brew coffees and juices made with Hawaiian coffee fruit, closed a $3.5 million round of equity and debt financing. Venice Brands led the round. KonaRed was a presenting company at the NCN Fall Investor Meeting in 2018.
Two NCN presenting companies—Sophie's Kitchen Plant-Based Seafood and Novolyze—were selected for the first class of the Chipotle Aluminaries Project, a seven-month accelerator program sponsored by the Chipotle Cultivate Foundation in partnership with Uncharted. Sophie's Kitchen creates sustainable plant-based seafood alternatives using patent-pending technology and was a presenter at the NCN Fall 2014 Investor Meeting in San Francisco, California. Novolyze develops and manufactures ready-to-use surrogate microorganisms to help companies meet food safety standards and was a presenting company at the NCN Fall 2017 Investor Meeting in San Francisco.
Disclaimer: NCN does not warrant the accuracy, reliability, or timeliness of any NCN news item. Before relying on any NCN News item the information should be independently verified.
Subscribe and receive the latest updates on trends, data, events and more.
Join 57,000+ members of the natural products community.
You May Also Like
---