Nutrition Capital Network: May 2018 Deal Download
Nutrition Capital Network: May 2018 Deal Download
In May, consumer demand for organic and natural products continued to drive deals in the flavors and fragrances industry. See the investment trends there, as well as technology, beverages and more.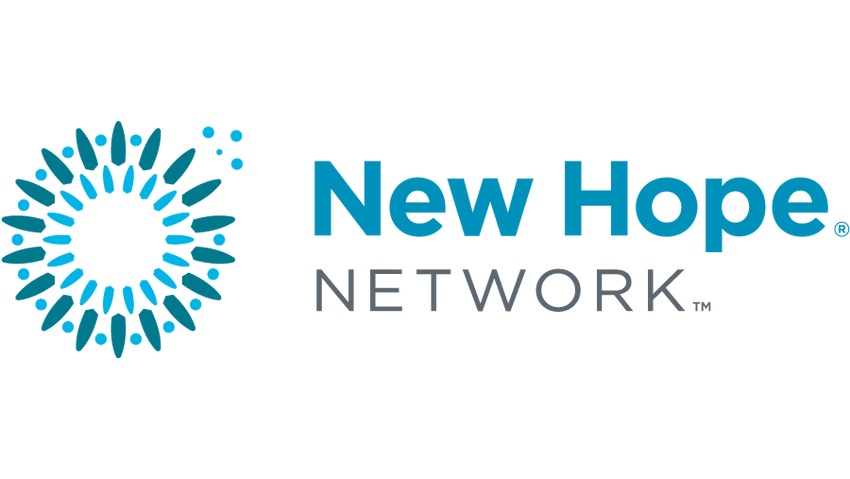 Ingredient deals
Global players in the flavors and fragrances industry are trying to adapt as food and beverage clients demand more organic, natural and functional products to fulfill consumer demand. In May, International Flavors & Fragrances Inc. agreed to acquire the flavors and ingredients company Frutarom in a cash and stock transaction valued at approximately $7.1 billion. After rolling up 39 acquisitions during the past five years—many having natural, functional, or nutritional components—Frutarom derives more than 75 percent of its estimated $1.6 billion in 2018 sales from natural ingredients.
Meanwhile, Swiss flavors and fragrances giant Givaudan completed its acquisition of the Nutrition Division of Centroflora Group, a Brazilian manufacturer of botanical extracts and dehydrated fruits for the food and beverage industry. In addition, Janoušek of Italy, a supplier of herbal extracts and natural flavorings, was purchased by Synergy Flavours Ltd., part of the Carbery Group, an Irish cheese producer and international manufacturer of specialty food ingredients and flavorings. Earlier in 2018, Swiss fragrance and flavor giant Firmenich acquired U.S.-based Natural Flavors Inc., and Givaudan announced a stake in the French natural ingredients company Naturex.  
Science and technology deals
Investor attention is fixing on opportunities related to the gut microbiome—the community of microbes found in the human digestive system—and its role in human health. A-Mansia Biotech S.A. of Belgium, a company developing products based on the Akkermansia muciniphila bacterium, announced €13 million (US$15.2 million on June 5) in a first close of its Series A financing led by Seventure Partners. With the proceeds, the company plans to develop a proprietary nutritional supplement focused on health and immunity, normal glycemia, healthy blood cholesterol and prevention of excessive weight gain. A-Mansia was a presenting company at Nutrition Capital Network's fifth annual European investor meeting at Vitafoods Europe in May. Seventure is an NCN Cornerstone Investor.
Thryve, which offers a monthly subscription service of microbiome testing and customized probiotics, secured $1.4 million from investors. Subscribers receive a monthly Gut Wellness Score to benchmark progress. Thryve says its probiotics contain strains not commonly found in off-the-shelf brands.
Among other technology plays, $2 million in financing was closed by Forever Labs, a company that banks young-adult stem cells for future therapies to combat aging and age-related diseases. Founded in 2015, Forever Labs has a proprietary outpatient procedure for collecting and cryogenically freezing mesenchymal stem cells. The global stem cell market is expected to reach $15.63 billion by 2025, the company said.
Owlet Baby Care announced the closing of a $24 million Series B investment led by Trilogy Equity Partners. Owlet makes the Smart Sock baby monitor that uses pulse oximetry to track heart rate, oxygen levels and more during sleep, then delivers feedback to parents via Owlet's Connected Care platform. Other brands in infant wearables are Sproutling, Mimo, MonBaby, Neebo, NeoCare and Kaishi.
mPulse Mobile, a company that leverages artificial intelligence and text messaging that encourage consumers to adopt healthy behaviors, raised an $11 million Series B financing led by SJF Ventures, bringing the company's total raised capital to more than $25 million. The company also announced the launch of its Activation Intelligence product, which enables automated conversations and is being used in a study of diabetes self-management.
Food delivery deals
Food delivery and meal kit companies are viewing new investment as validation of their business models. Good Eggs, the San Francisco, California-based online grocer and meal kit delivery service, announced $50 million in new funding led by Benchmark. In California alone, the online grocery market is estimated to be a $7 billion-plus market opportunity, according to Good Eggs, which plans to re-launch in Southern California in 2019 after downsizing in 2015 when it withdrew from the Los Angeles, New Orleans and New York markets.
ZeroCater, a provider of office catering and snacks, raised a Series B funding of $12 million, led by Cleveland Avenue LLC with participation from Romulus Capital and Struck Capital. The company plans to expand into new markets in 2018, targeting Fortune 500 companies. ZeroCater, founded in San Francisco in 2009, says it is positioned to take advantage of evolving corporate culture reflecting a millennial workforce.
Purple Carrot's plant-based meal kits attracted a $4 million equity investment from Fresh Del Monte Produce. Funds will support supply chain efficiency, access to the retail channel and category expansion. "Securing this strategic investment from Fresh Del Monte is a huge validation of our business model," said Andy Levitt, founder and CEO of Purple Carrot, which launched in October 2014.
Natural pet food deals
Internet-based providers of custom and fresh pet food have kibble in the crosshairs. NomNomNow raised $13 million for custom dogfood with participation from Bullish, CircleUp, e.ventures, Tandem Capital and Greycroft. Founded in 2015, NomNomNow says it is the only made-to-order, fresh pet food company with its own U.S.-based dedicated facility.
PetPlate, a direct-to-consumer subscription service that delivers fresh-cooked pet meals, closed a $4 million seed round led by Dane Creek Capital. Other investors include Amity Supply, SWAT Equity, The Yard Ventures, Castor Ventures and BrandProject. PetPlate sells human-grade meals for dogs in pre-portioned containers. "Demand for a healthy alternative to kibble will grow exponentially in the next few years," said Mark Warren, chairman & CEO of Dane Creek.
Nestlé Purina PetCare purchased a majority stake in Tails.com, a direct-to-consumer, customized dog nutrition business, from Draper Esprit. Tails.com, which is based in the United Kingdom, launched in 2014. The company creates custom kibble based on a proprietary algorithm that defines a dog's nutritional profile. These custom pet food transactions follow premium pet food megadeals earlier in the year, including General Mills' acquisition of Blue Buffalo and J.M. Smucker's of Ainsworth (Nutrish).
Plant-based and alternative proteins
Avrio Capital Inc. led a CA$13 million (US$10.1 million on May 3) round of growth capital for Sol Cuisine Inc., a brand of wheat- and gluten-free, plant-based veggie burgers, breakfast patties and other meat alternatives for retail and food-service customers. Avrio partnered with Export Development Canada and InvestEco Capital Inc.
Israel's Future Meat Technologies, founded in February, announced a $2.2 million seed investment led by Tyson Ventures, the venture capital arm of Tyson Foods Inc. The biotech company is developing a way to manufacture meat directly from animal cells without the need to raise livestock. Tyson is also an investor in cultured meat producer Memphis Meats and plant-based protein producer Beyond Meat.
In plant-based protein drinks, Après, a digital-first company, closed a $1.1 million seed series fundraising round led by Rocana Venture Partners. The organic beverage—which contains coconut oil, coconut water and protein from pea, chia, cacao and hemp—is designed to provide essential nutrition and post-workout replenishment and targets "the modern wellness consumer," specifically women.
Ample Foods, a maker of "drinkable superfood meals" announced an additional $2 million in seed funding led by Slow Ventures, bringing Ample's total funding to $4 million. San Francisco-based Ample Foods' powdered meal replacements contain probiotics, plant-based micronutrients and protein from grass-fed, rBST-free whey and collagen. The company also offers vegan and ketogenic formulas. Ample Foods was founded to provide convenient nutrition for young entrepreneurs who work long hours.
Beverage deals
CAVU Venture Partners recently led investment in two beverage businesses, REBBL and Waterloo Sparkling Water. REBBL—a maker of organic coconut milk drinks with "superherbs" including matcha, turmeric, ashwagandha and schizandra— closed $20 million in funding. With that investment, company officials plan to grow the business and promote its mission to combat human trafficking in partnership with its non-profit partner and co-founder Not For Sale. Waterloo Sparkling Water announced a $4 million convertible, pre-series B round of funding to increase distribution and support promotions at retail. Waterloo recently announced that its zero-calorie, naturally flavored beverages will be packaged in BPA-free cans and feature ingredient certifications such as Non-GMO Project Verified and Certified Gluten Free.
Brynwood Partners' wholly owned portfolio company Cold Spring Brewing acquired Carolina Beverage Group LLC from SunTx Capital Partners, creating "one of the largest independently owned contract manufacturers in the beverage sector for numerous well-known national and international brands," including energy drinks, sparkling waters, and teas.
Snack food deals
PepsiCo Inc. expanded its better-for-you portfolio by entering into a definitive agreement to acquire Bare Snacks, a brand of crunchy baked fruit and vegetable snacks. Bare Snacks, which started on a family-owned organic apple farm in 2001, will report to Frito-Lay North America, a division of PepsiCo. Since 2006, the percentage of revenues coming from healthier food and beverages at PepsiCo has climbed to 50 percent from 38 percent, according to The New York Times.
Germany-based Intersnack Group's KP Snacks business will acquire batch-produced potato-chip maker Tyrrells Inc. from The Hershey Company for an undisclosed sum. KP also gets Aroma Snacks (Lisa organic chips) in Germany, and Yarra Valley Foods in Australia. Hershey acquired Tyrrells in January as part of a larger $1.6-billion deal to buy Amplify Snacks, owner of Skinny Pop popcorn. By March, however, Hershey was reported to be considering selling the United Kingdom-based chip business. Tyrrells started as a farm business in the UK in 2002 and, counting KP, will have had six owners, including Investcorp, which sold Tyrrells to Amplify Snacks in 2016 for £300 million.
Other deals
Harvest One Cannabis Inc. of Canada agreed to acquire supplement sleep-aid manufacturer Dream Water in the United States and Canada in a cash and stock transaction valued at CA$34.5 million (US$26.7 on June 5). Dream Water makes liquid shots with GABA, 5-HTP and melatonin to promote relaxation and sleep, generating approximately $6 million in annual revenue. Harvest One plans to expand Dream Water into cannabidiol products.
Soothe, an online provider of massage services, raised a $31 million Series C round led by The Riverside Company, according to the company's blog. Launched in 2013, Soothe is now in over 60 major cities across the U.S., United Kingdom, Canada and Australia, where its app matches massage requests with vetted massage therapists.
LaSalle Capital completed a strategic investment in Fresh Origins LLC, a grower of microgreens and edible flowers primarily serving the foodservice market. Produce is harvested by hand daily to order.
European private label cookie maker Biscuit International acquired Northumbrian Fine Foods (NFF) in the U.K. from CriSeren Foods Ltd. Established in 1936, NFF said it is the U.K.'s largest gluten- and milk-free cookie manufacturer, with annual revenues exceeding £27 million in 2017 (US$36.45 million on Dec. 29). Gluten- and milk-free products are expected to generate £8.7 billion (US$11.7 billion on June 5) in sales in Europe by 2021, up 60 percent compared to 2016, according to a Euromonitor study cited by NFF.
In the ingredients supply segment, BGG and Solix Algredients Inc. joined forces to form a new company supplying functional ingredients to the nutrition, food and beverage, personal care and feed markets. Next steps include a Colorado-based production-scale facility for supercritical carbon dioxide extraction of natural astaxanthin and other products.
Hu Products, maker of organic, paleo and vegan chocolate, announced the closing of its Series A round for an undisclosed amount, led by a strategic minority investment from Sonoma Brands.
Milk Stork, a company that ships breast milk to make life easier for working mothers, announced $900,000 in new seed financing. Clif White Road Investments, set up by the owners and founders of CLIF Bar, led the round.
SPINS, a provider of retail consumer insights, analytics and consulting for the natural, organic, and specialty products industries, acquired FoodFacts Inc., a consumer-awareness platform for transparency in nutrition data, ingredients, allergens and food sensitivities.
Springboard, a platform launched by Kraft Heinz in March to scale next-generation food and beverage brands, announced companies for its inaugural Incubator Program, including Ayoba-Yo, Cleveland Kraut, Kumana, Poppilu and Quevos.
Disclaimer: Nutrition Capital Network (NCN) does not warrant the accuracy, reliability, or timeliness of any NCN News item. Before relying on any NCN News item the information should be independently verified.
To receive semi-monthly emails regarding transactions in the nutrition and health & wellness industry, sign up below.
Subscribe and receive the latest updates on trends, data, events and more.
Join 57,000+ members of the natural products community.
You May Also Like
---