Seeking immunity grows in importance
Seeking immunity grows in importance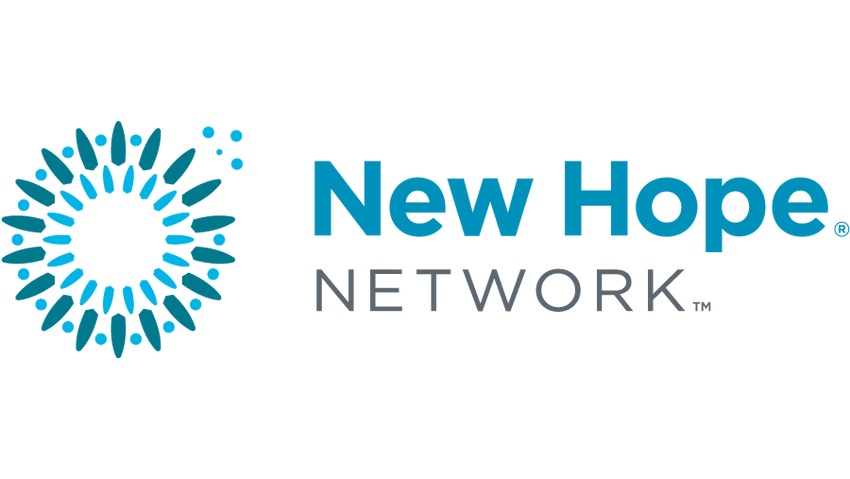 Immune health continues to grow robustly, with Nutrition Business Journal reporting nearly eight per cent growth in the category of condition-specific supplements in 2006, representing the third-highest health condition addressed. In some ways it is intertwined with digestive health, at least as far as kingpin probiotics are concerned. Industry sage Julian Mellentin noted in his "10 Key Trends in Food, Nutrition & Health 2008" report that of 759 health-claim petitions submitted to the European Commission for consideration under new pan-European legislation, more were themed on digestive health than any other health concern — and when coupled with immunity, there were 199 petitions. By comparison, the next-highest category was antioxidants, with 51 petitions.
For example, Naked Juice Probiotic drink touts, "Helps promote a healthy digestive and immune system."
Botanicals lead the way in immune-enhancing ingredients. Echinacea, while experiencing a sales decline in the mass market of nearly 10 per cent, according to IRI, still experienced sales of more than $14.4 million in 2007. Only soy, saw palmetto, cranberry, garlic and ginkgo sales were higher.
"We use single herbs and multi-herb formulas to target various health conditions," says Brien Quirk, director of R&D at Draco Natural Products. "Astragalus extract for colds prevention, Yin Qiao D-26 formula for colds — forsythia fruit, honeysuckle flower, field mint, schizonepeta, burdock fruit, phragmites rhizome."
The quasi-botanical mushrooms also make an entré into the immune function category. Maypro markets AHCC, a hybridized mushroom extract. "AHCC has been studied in a range of infections including influenza, bird flu, West Nile and several forms of staph," says Maypro's Dan Lifton. "So AHCC is a premium, clinically proven product that attracts a different customer base than the one shopping for echinacea and mushroom extracts.
"AHCC is a completely unique compound," he says. "For that reason, our growth strategy is not built around 'fighting for market share.' Rather, our goal is to continue educating the public and the mainstream medical community about AHCC, since we have a very strong story to tell."
"With the introduction of novel ingredients, good manufacturing practices and medically ethical uses of these products, the industry is poised to offer prevention and a return to healthy lifestyles."
— Kimberly Lord Stewart, Functional Ingredients
Aloecorp
QMatrix ActivAloe: A biologically active aloe vera ingredient produced with a patented process that results in a guaranteed polysaccharide level and molecular weight distribution. Clinically tested.
www.aloecorp.com
[email protected]
+1 512 327 0050
Austin, Texas, USA
American Art & Technology
Wellmune WGP, Beta Glucan
www.aa-and-t.com
[email protected]
+1 949 721 6783
Newport Beach, California, USA
AromaCafe
Thyme Essential Oil, GC / MS
www.myaromacafe.net
[email protected]
+1 509 328 2510
Spokane, Washington, USA
Artemis International
Standardized Elderberry Extracts
www.artemis-international.com
[email protected]
+1 260 436 6899
Fort Wayne, Indiana, USA
Bio-Botanica
Astragalus
Bee Pollen
Schizandra
www.bio-botanica.com
+1 800 645 5720
Hauppage, New York, USA
Biothera
APG 3-6
BetaRight 3-6
Wellmune WGP
www.biothera.com
[email protected]
+1 651 675 0300
Eagan, Minnesota, USA
China Meheco
Panax Ginseng Root Extract
Probiotics
www.meheco.cn
[email protected]
+86 10 67112121
Beijing, China
Chr. Hansen
Probiotics
www.chr-hansen.com
[email protected]
+45 45 74 74 74
H?rsholm, Denmark
Cypress Systems
SelenoExcell High Selenium Yeast: A natural-food form of organically bound selenium. Standardized with the National Cancer Institute and supported by a Clinical Trial Agreement with the Cancer Prevention Division of NCI. Selected as the sole intervention agent in a series of cancer-prevention (colon, lung and prostate) and health-related trials.
www.cypsystems.com
[email protected]
+1 559 229 7850
Fresno, California, USA
Denomega Nutritional Oils
Omega-360: 100 per cent pure omega-3s for your complete health. Not made from concentrates, not artificially or chemically modified. Contains the complete blend of omega-3s with a high content of evenly balanced EPA and DHA.
www.denomega.com
[email protected]
+47 6939 5204
Gamle Fredrikstad, Norway
Draco Natural Products
Cili Fruit Extract, 20% Vitamin C: Derived from an exotic yellow fruit from the rose family. One of the highest naturally occurring levels of SOD, vitamin C and polyphenols.
Pomegranate Seed Oil, 70% CLnA: Contains a high level of a unique omega-3 fatty acid, CLnA, that converts into CLA in the body. Studies also show that pomegranate- seed oil promotes skin-cell renewal.
Yumberry Extract, 20:1: Rich in cyanidin-3-glucoside, which studies have shown reduces appetite and positively improves hormones that govern fat metabolism. Also contains myricetin, which works similarly to resveratrol on the anti-ageing SIR2 gene.
www.dracoherbs.com
[email protected]
+1 408 287 7871
San Jose, California, USA
Embria Health Sciences
EpiCor: An all-natural, high-metabolite immunogen designed to balance the human immune system. Derived from a proprietary process that produces beneficial metabolites, vitamins, minerals, amino acids and antioxidants. Demonstrates significant anti-inflammatory activity and clinically proven to significantly decrease the incidence and duration of colds and flu symptoms.
eXselen: A highly bioavailable organic selenium yeast. Backed by more than 15 years of research. Guarantees consistently high levels of selenomethionine, the preferred form of selenium, known for its rapid and efficient absorption by the human body. Meets GMPs, and laboratory tested for purity, potency and consistency.
www.embriahealth.com
[email protected]
+1 877 362 7421
Ankeny, Iowa, USA
Fit Ingredients
Natural Spirulina Powder
www.fitingredients.com
[email protected]
+49 (0) 6021 5824 560
Haibach, Germany
Ganeden Biotech
GanedenBC30: A patented strain of probiotic bacteria. The hearty nature of GanedenBC30 allows for survival through the harsh manufacturing process, has a two-year shelf life and survives through the stomach to colonize in the intestines. GanedenBC30 is a kosher, self-affirmed GRAS probiotic ingredient.
www.ganedenlabs.com
[email protected]
+1 440 229 5200
Mayfield Heights, Ohio, USA
Glanbia Nutritionals
Bioferrin
www.glanbianutritionals.com
[email protected]
+1 608 329 2800
Monroe, Wisconsin, USA
Gourmetceuticals
GLPH-1T
www.gourmetceuticals.com
[email protected]
+1 307 655 5109
Big Horn, Wyoming, USA
Guangxi Changzhou Natural Pharmaceutical
Sanqi Extract: Light yellow dry powder. Contains Rb1, Rg1, R1 and Rb3.
www.centella.cn
[email protected]
+86 771 4516085
Nanning, China
Improve USA
DaltonMax700: A unique aloe vera dehydrated 200x powder from the inner fillet of the aloe vera leaf. Retains all the natural components found in the fresh, unprocessed leaf. Rich in long-chain polysaccharides, considered the major carbohydrate fraction obtained from aloe vera gel. This fraction contains greater than 50 per cent polysaccharides with a molecular weight greater than 1 million dalton.
www.aloewholesale.com
[email protected]
+1 972 230 9155
DeSoto, Texas, USA
Institut Rosell Lallemand
Mineral Enriched Yeast
Probiotics
www.institut-rosell.com
[email protected]
+1 514 381 5631
Montreal, Québec, Canada
Kyowa Hakko
Setria Glutathione: The morning antioxidant. A powerful tripeptide, composed of glutamic acid, cystein, and glycine, that promotes vital detoxification. Glutathione levels should be replenished every morning when levels are at their lowest and oxidative risk is high.
www.kyowa-usa.com
[email protected]
+1 212 319 5353
New York, New York, USA
Maitake Products
Maitake D-Fraction: A trademarked, time-tested, well-researched ingredient that helps maintain healthy immune function. A great complement for any men's or women's advanced formulas.
www.maitake.com
[email protected]
+1 800 747 7418
East Rutherford, New Jersey, USA
Marcor Development
Enzymes: Naturally sourced ingredients that aid efficient nutrient absorption.
www.marcordev.com
[email protected]
+1 201 935 2111
Carlstadt, New Jersey, USA
Maypro Industries
AHCC
www.maypro.com
[email protected]
+1 914 251 0701
Purchase, New York, USA
Milsing
Lectranal
www.lectranal.com
[email protected]
+385 1 6379 444
Zagreb, Croatia
Nutraceutix
Probiotics
www.nutraceutix.com
[email protected]
+1 425 883 9518
Redmond, Washington, USA
Organic By Nature
Aktivated Barley
American Ginseng
www.organicbynatureinc.com
[email protected]
+1 800 452 6884
Long Beach, California, USA
Polaris
QUALITYSILVER Shark Liver Oil: Contains high concentrations of alkylglycerol to enhance immune-system response. Patented high-stabilisation process.
www.polaris.fr
[email protected]
+33 298 548 420
Pleuven, France
RDM International
Dried Fruit Powders & Flakes
www.rdmintl.com
[email protected]
+1 818 985 7654
North Hollywood, California, USA
Sabinsa
Curcumin C3 Complex: Patented complex with a unique composition ratio and use. The name C3 Complex refers to its three curcuminoids — curcumin, demethoxycurcumin and bisdemethoxycurcumin. Research shows C3 Complex offers a wide range of health benefits. Certified by NSF International for potency and specification compliance.
www.sabinsa.com
[email protected]
+1 732 777 1111
Piscataway, New Jersey, USA
Seatech Bioproducts
Red Marine Algae
[email protected]
+1 508 842 9292
Worcester, Massachusetts, USA
Strategic Sourcing
CAPP/Goldenseal
www.strategicsourcinginc.net
[email protected]
+1 828 898 7642
Reading, Pennsylvania, USA
Taiyo International
Suntheanine
www.taiyointernational.com
[email protected]
+1 763 398 3003
Minneapolis, Minnesota, USA
Tate & Lyle
Fructamyl Fructose
Promitor Fibres
www.tateandlyle.com
[email protected]
+44 (0) 20 7626 6525
London, UK
Trafa Pharmaceutical Supplies
Tongat Ali
www.trafapharmasupplies.com
[email protected]
+1 604 562 4449
Richmond, British Columbia, Canada
UAS Laboratories
DDS-1 L. Acidophilus
www.uaslabs.com
[email protected]
+1 952 935 1707
Eden Prairie, Minnesota, USA
Valensa International
Crannose Extra-Strength Women's Health Formula: Promotes urinary-tract health by naturally, effectively inhibiting the adhesion of bacteria for quick, harmless elimination. Can be taken in double dosage for UTIs or daily to support urinary function, prevention.
USPLUS Prostate Formula: Contains 4x the beta carotene, 10x the lutein and 30x the zeaxanthin oftypical saw-palmetto extracts. Dark hue is indicative of a more complete extraction from fully ripened FLA-grown berries. Certified-organic available.
www.valensa.com
[email protected]
+1 352 357 2004
Eustis, Florida, USA
Wilke Resources
ImmunoLin Immunoglobulin
www.wilkeresources.com
[email protected]
+1 913 438 5544
Lenexa, Kansas, USA
Condition Specific Guide: A complete resource to ingredients for health.

One of the top trends of the year is the move to market condition-specific nutritional products. An ageing consumer base is gravitating to the concept in an effort to stave off the range of degenerative diseases, and manufacturers are responding to this specialised nutrition paradigm. Suppliers play a key role in the value chain by developing and delivering functional ingredients that target these specific consumer concerns. The whole story — and exclusive Fi directory listing — provides manufacturers with a road map for the terrain ahead.
Subscribe and receive the latest updates on trends, data, events and more.
Join 57,000+ members of the natural products community.
You May Also Like
---