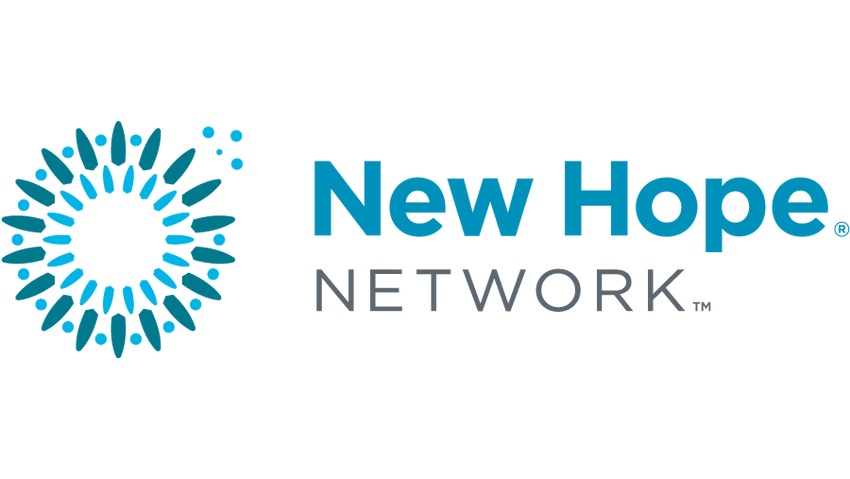 Sometimes, despite the odds, good arises from tragedy. Such is the story of Laura and Larry Clark. Shaken up after the events of 9/11, they pulled up stakes in New York and put them down in Virginia. After a combined 40 years in the corporate world, the Clarks focused their business know-how on creating a new resource for D.C.-area pet owners—and their furry charges.
Laura, a lifelong vegetarian and animal-rights and organic-farming advocate, along with her animal-loving husband, Larry, decided to "do something for animals"in their new life. In 2002, they founded Wylie Wagg, a natural and organic pet store that has since grown into a chain of three locations.
Focusing on naturals and organics was instinctive, Laura says. "This focus has been a deep interest of mine in the human food industry for decades. The interest in natural and organic pet food came about when our research led us to discover some disturbing things about the contents of popular pet food," she says. "It was obvious that if we loved our animals, we should be feeding them with the same attention to health with which we approached our own food."
And that love and attention became, in turn, one of Wagg's biggest draws. "The most important decision we made was never to deviate from our core philosophy, which was that Wylie Wagg would be completely dedicated to offering the safest and healthiest products available for dogs and cats," Laura says, which means no wheat, corn, byproducts or artificial preservatives—even when that meant lost sales for missing mass-market brands. "Now our customers know that they can believe in our brand and feel good about anything they buy from us," she says.
Another important business decision was to open near naturally focused grocery stores. The newest store is located in a center with a Whole Foods Market and a neighboring Trader Joe's, while the other two locations are near an independent natural foods store and close to another Whole Foods store. "We noticed that a lot of our customers were shopping at these nearby grocers regularly, as well as shopping with us. It made sense to be even closer to the stores that sold products about which our clients felt passionately for themselves and their families," Laura says.
And while business acumen and unexpected events, such as the recent widespread pet-food recall, have certainly garnered success for the Clarks, Laura says it's no time to rest on Wagg's laurels. "The industry is not immune to our challenging times," she says. "We are seeing a sales upsurge, but people are careful about how and where they are spending their money. We are in a more competitive market than in previous years, and people are shopping for value." But, she adds, value might mean excellent customer service and education, so constant reassessment of their service is an important part of that business acumen. "While people are certainly much more eager to buy natural and organic pet food and supplies, they also want to be sure that what they are buying is the 'real deal' for the best price," she says. "In this industry, we all have to be at the top of our game right now."
But getting to the top of that game will take work, she says. "I think the days of covering up inferior ingredients or materials with slick television and print campaigns are beginning to draw to a close. It will take years for the industry to be overhauled in the areas that need it, but we're optimistic. Manufacturers who listen and learn will excel. Those who continue to cut corners will lose the advantage."
In the meantime, the Clarks hire employees who have a genuine love of animals, and reward their dedication well. Listening to their customers' needs—human and animal—and hiring those who can answer to them, has led to tremendous growth—canned food sales are up 500 percent since Wagg's first year. To help foster employee loyalty, the Clarks also promote from within when possible.
Perhaps a result of her marketing and communications background, Laura says Wagg focuses on public relations and marketing and saves precious advertising dollars. For instance, she says the first store attracted significant attention that, in turn, helped the second store. "We create very unusual, department-store-level windows themed around various concepts. Each window takes at least a month to design and build," she says. Also, one of their dogs "writes"a column for a local paper, and Wagg employees can be found representing the store at local pet-related events. The Clarks also forge mutually beneficial relationships with professionals involved with pets.
Most importantly, perhaps, the Clarks hold many adoption events at their stores. "It makes all of us feel good about the hard work we do, and it helps people in the community to understand our focus and philosophy," Laura says. They also hold other fun pet-related events, such as the holiday "Fur Ball," the "Howl-o-Wagg"party and the "Shop for a Cause"day. "We are constantly reaching out to our customers to join us for fun and social networking," she says. "Proceeds from these events go to charity."
Laura says people know right away that Wylie Wagg's stores are the antithesis to the stereotypical pet-supply shop. And that has meant great success for the Clarks in their new life, she says. "We strongly believed if we could help pet owners understand the importance of nutrition, we could build a trusted brand and have a positive impact on the communities in which we operate."
Wylie Wagg
Owners: Laura and Larry Clark
www.wyliewagg.com
Number of Employees
Co-owners work in one or both shops daily
Middleburg: four part-time and two full-time
Fairfax: four part-time and three full-time
Falls Church: four part-time and three full-time
Location 1
5B E. Washington St.
Middleburg, VA 20117
540.687.8727
Size: more than 1,600 square foot
Year opened: 2003
Canned food sales are up 500 percent since year one
Dry food sales are up 350 percent since year one

Location 2
Fairfax Corner Center
11889 Grand Commons Ave.
Fairfax, VA 22030
Size: more than 2,200 square feet
Year opened: 2005
Canned food sales are up 300 percent since year one
Dry food sales are up 200 percent since year one

Location 3
Fall Church, Va., opened August 1
Size: more than 2,700 square feet
Natural Foods Merchandiser volume XXVIII/number 8/p. 46
Subscribe and receive the latest updates on trends, data, events and more.
Join 57,000+ members of the natural products community.
You May Also Like
---
Sep 20 - Sep 23, 2023
Natural Products Expo East is the East Coast's leading natural, organic and healthy products event.
Learn More