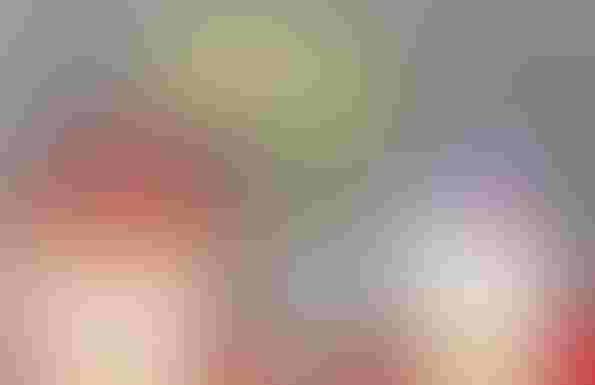 Superfoods are no longer fringe. For years, those first-wave superfoods such as kale, quinoa, açaí and chia seeds were available almost exclusively at natural products stores. Now these and other emerging superfoods are woven deeply into the fabric of modern food culture. Need proof? Even McDonald's, often vilified for unhealthy food and irresponsible sourcing, tested a $4 kale-focused breakfast bowl in California last May. Guess what? Initial reviews were satisfactory.
Today, more brands than ever are incorporating superfoods into their products. Sales data prove that ingredients promising energy, better nutrition and vitality are resonating with both natural and conventional consumers. In the 52 weeks ending Nov. 29, 2015, several superfoods experienced significant sales gains, according to SPINS. For instance, chia seeds and chia seed oil, riding on their rock-star health reputations, spiked 36.2 percent to $254.5 million. That's an impressive jump for a seed that, until recently, was associated with gag-gift-worthy terra-cotta planters. Similarly, the Peruvian root maca, prized for its hormone-balancing potential, grew a whopping 49.2 percent to $2.5 million. Maca mania isn't confined to food, either: Nutrition Business Journal projects supplements containing this ingredient will fetch $110 million in sales in 2016.
What is a superfood?
Despite their ever-growing popularity, superfoods are an imperfect category. While often synonymous with "nutrient dense," they aren't technically defined. There is no finalized list of superfoods approved by the Food and Drug Administration or any other regulatory body. Some nutritionists even condemn denoting foods as "super" in fear of placing too much health value on a single item rather than encouraging a varied diet.
The Centers for Disease Control and Prevention tried to clarify superfoods. In 2014, an agency report classified "powerhouse fruits and vegetables" commonly found in supermarkets by assigning each a nutrient density score based on iron, riboflavin, vitamin C, vitamin B6 and calorie count. Of the 41 foods examined, watercress, Chinese cabbage, chard and beet greens earned top rankings.
But common vitamins and minerals aside, the CDC failed to consider phytochemicals in its scoring protocol. Many of these biologically active plant compounds act as antioxidants, those free-radical fighters that slow cell damage and potentially reduce the risk of cardiovascular disease, Alzheimer's and other inflammation-driven conditions. In fact, several superfoods, namely açaí and blueberries, rose to stardom squarely because of their antioxidant value, as measured by ORAC (oxygen radical absorbance capacity), the U.S. Department of Agriculture's index to gauge antioxidant content.
Shifting popularity
Even though the category definition remains cloudy, consumers continue to gobble up superfoods. However, the individual foods they favor changes from year to year. Take açaí, the Brazilian berry that got everyone talking around 2008. While the ingredient still garnered $119.2 million in the year ending Nov. 29, 2015, according to SPINS, sales fell nearly 1 percent from the previous year. Likewise, sales of goji berries, hailed as nature's healthiest fruit a few years ago, plummeted nearly 14 percent. That's a significant drop considering that, in 2008, NBJ estimated goji berry juice sales spiked 54 percent.
So it appears açaí and goji are out, chia seeds and maca are in. Why the shifting zeal? "It's a human thing—we're always searching for something better and something new," explains Luc Maes, ND, founder of Kaibae, maker of baobab foods. Undoubtedly, the latest health trends also influence various superfoods' growth: Bran tapped into the high-fiber gusto of the 1990s; quinoa satisfied desires for easy-to-eat protein in the early 2000s; coconut oil is the darling of today's fat-focused diets.
Notable tastemakers can also popularize certain superfoods. For example, chia seeds' rise is often attributed to one book: Born to Run: A Hidden Tribe, Superathletes, and the Greatest Race the World Has Never Seen (Random House, 2009). In it, author Christopher McDougall extols the virtues of iskiate, or chia fresca, for providing lasting energy while running ultramarathons. He also introduced readers to pinole, a heritage maize that's traditionally ground and cooked into porridge, a favorite of the Tarahumara runners.
Convenience is key
It's one thing to make consumers aware of certain superfoods. It's another thing entirely to make shoppers clamor for them. Much of this is determined by a superfood's accessibility. Perhaps that's why pinole failed to gain chia's fame when Born to Run was first published—the ingredient is difficult to use. While manufacturers now feature chia in everything from tortilla chips to pudding, pinole is still very much a raw or bulk ingredient.
One pioneering brand, Native State Foods, aims to change this. The company has introduced this antioxidant-rich, whole-grain ingredient to natural shoppers with a premade porridge blend that contains wild purple maize, pea protein, organic agave and fair-trade cacao. "When we launched Purely Pinole, many customers told us they'd grown tired of oatmeal and were looking for something new," says Angela Palmieri, co-founder of Native State Foods. "This delivers taste but also provides a more nutrient-dense option to help consumers easily incorporate better nutrition into their everyday diets."
Indeed, fusing superfoods into palatable and recognizable formats seems to catapult their acceptance. Another example is slow-to-grow coffee fruit, the antioxidant-rich red fruit that surrounds the coffee bean. Although it has been used in myriad energy beverages for years, few food manufacturers embraced it. Earnest Eats recently added coffee fruit to its hot instant breakfasts, which already included oats, quinoa, raisins, flaxseeds and other superfoods. Similarly, Powbab continues to popularize baobab by adding this African superfruit into snackable fruit bites (technically supplements) that even picky young eaters will love. Says Tina Chan, Powbab founder, "We believe baobab has an exciting future ahead with so many product possibilities."
Super sourcing
As consumers, especially millennials, grow increasingly mindful of where their food comes from, it's clear that superfood sourcing must be super too. "Superfoods start with the source," says Thierry Ollivier, CEO of Natierra. "Meeting farmers face-to-face, even helping them establish sustainable business practices, should be the norm. It is a partnership, after all."
But hitting the desired marks of nutrition, accessibility and responsible sourcing can be tricky. Whereas staple crops like coffee, tea and cocoa are available from fair-trade cooperatives and plantations, many newer superfoods don't have suitable supply chains established.
Some innovative brands are obtaining superfoods by establishing authentic rapport with producers. "When creating Kaibae, I took extra steps to ensure transparency and integrity by having direct relationships with the community we work with," Maes says. Coffee fruit (also called coffee berry, coffee cherry or coffee flour) presents another do-good opportunity. More than just an energizing ingredient, it's a food-waste success story. Without an ample market, it's typically used as compost on coffee plantations. But as a coveted superfood, coffee fruit garners a second revenue stream for these farmers.
How do brands communicate their super sourcing to consumers? Through transparency. "We have a responsibility to our consumers to offer transparency around where our ingredients come from and to ensure they are carefully and consciously sourced," says Palmieri. "We also have a responsibility to our farmers and supply partners, so we work closely with them to build a collaborative relationship. Together, we can consistently provide superior quality from seed to shelf."
Subscribe and receive the latest updates on trends, data, events and more.
Join 57,000+ members of the natural products community.
You May Also Like
---
Sep 20 - Sep 23, 2023
Natural Products Expo East is the East Coast's leading natural, organic and healthy products event.
Learn More