To bolster natural personal care sales, retailers invest in the category—and get creative
To bolster natural personal care sales, retailers invest in the category—and get creative
NFM's 2017 Market Overview finds a leveling out of sales growth in the NOPC aisles. But focused merchandising and education are giving some stores a boost.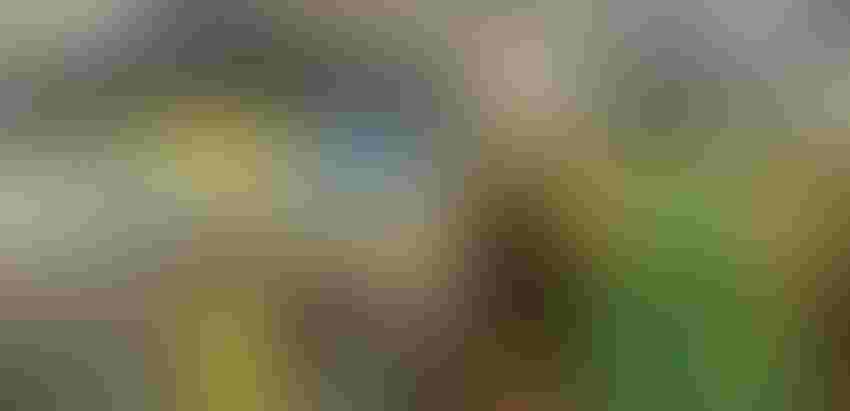 What goes up must come down. In recent years, the rising bubble of media coverage around cosmetic chemicals, consumers demanding safe cosmetic ingredients and advancements in nontoxic product formulations (hooray!) has sent sales of natural and organic personal care products soaring. But now it seems that bubble has popped—at least in the natural retail channel. Sales of NOPC increased a mere 3.5 percent in natural retail in 2016—its worst showing in years—according to the 2016 Natural Foods Merchandiser Market Overview survey.
Ironically, this decelerated growth coincides with the natural personal care industry finally tackling two of its biggest hurdles: efficacy and awareness. Although some consumers remain skeptical of NOPC performance, many have acknowledged the vast improvements in products such as antiaging creams, toothpastes and, yes, even deodorants over the past decade. Today's high-performing offerings are a far cry from the chalky, unappealing options that gave the natural beauty biz a bad rap.
As for awareness of the potential dangers of cosmetic chemicals, a streak of highly publicized reports in 2015, plus ongoing efforts by groups such as the Campaign for Safe Cosmetics, has finally moved the needle. According to the Kline Group, consumer demand for mild and safe products is one of the top five influencers of personal care formulations in the global market.
So, considering these strides, there is plenty of good news for NOPC. Clearly, natural beauty is no longer a niche movement, says Kimberly Heathman, chief marketing officer at the Louisville, Colorado-based natural skin care company MyChelle Dermaceuticals. "Natural has become more than just a focus of a handful of health-conscious, 'quirky' customers," she says. "Natural products are now the mainstream expectation from consumers who are innately focused on nature and the environment, specifically Gen Y and Z consumers."
Why, then, have sales slowed in the natural channel? One major reason is that while health and beauty aids could be one of a store's most exciting departments, most natural retailers have fallen short on merchandising and education in this area. This has given their customers little incentive to think beyond kombucha and kale. It has also left NOPC manufacturers wondering where and how to get necessary in-store support for their products.
The fight for NOPC sales 
For years, New Hope Network editors have asked NOPC brands the same question: Which retailers best support your products? They'll rattle off several of the same staples but then suggest that, overall, support for the NOPC industry needs to go even further in order to boost sales in the natural channel. They'd like to see better merchandising, more in-depth knowledge, stronger in-aisle support and more robust sampling and testing. Why? Competition.
According to the Market Overview survey, NOPC sales are not lagging in all channels. They are actually growing steadily—a solid 8.3 percent—in food, drug and mass. For basics like soap, deodorant and lip balm, shoppers can easily find natural options at Target or Kroger. And the mass market may not even pose the biggest threat to natural retailers. When it comes to performance-driven skin, hair, nail and makeup products, Sephora, department stores, salons and clinics offer deep expertise along with strong customer service and appealing rewards programs—and they are dipping more than just their big toe into the natural pond.
What about online? Sales of beauty products—once reliant on the in-store experience—are finally making virtual inroads, according to recent research, as digital retailers create more personalization and offer better shopping experiences. Still, information-seeking shoppers, who tend to purchase natural, are more likely to shop brick-and-mortar. So although some websites are curating more natural beauty offerings, online may prove less of a threat to an industry that depends heavily on product sampling and experiential marketing.
Opportunities for natural retailers
Given these trends, the question for natural retailers becomes: How can you deliver the value and convenience found in mass along with the premium customer service of more specialized channels?
The solution is twofold. First, stay true to and nurture your strengths. After all, it's education, strict standards and product differentiation that bring customers back time and time again to buy nondairy yogurt or grass-fed beef. Shouldn't the same be true for cosmetics? Second, learn from the larger beauty industry. The innovative merchandising efforts that support sales of premium products can also encourage movement of higher-priced skin care in the natural retail environment.
You can also capitalize on the fact that specialty beauty stores typically lack authentic and verifiably natural options. "These retailers are still not at the level of traditional natural stores in monitoring toxic or synthetic ingredients," Heathman says. "They also stock only a few brands certified by Ecocert or NSF, or that are EWG Verified."
Difficult-to-attain quality seals are valued in the natural channel yet are often unappreciated or misunderstood in conventional. Therefore, touting your store's standards and educating on reputable certifications and verifications is one of the best ways to stay on top, right along with offering guidance on how natural products work to deliver serious results, sans harsh chemicals.
In hot categories such as aromatherapy, Clark's Nutrition and Natural Foods Market, which has four locations in California, keeps its quality standards top of mind. This makes its selection stand out from those of DoTERRA, Young Living and other companies that have fueled essential oils' impressive growth. "[We focus on] quality, sourcing, active constituents and how they function," says Starkie Sowers, director of education at Clark's. "This helps staff answer, with confidence, common questions such as: Why is one lavender oil more expensive than others?"
In addition to quality, exclusivity also helps differentiate independent retailers, although this is becoming increasingly challenging with the mass market moving in on the natural channel's turf. When a product line quickly goes into mass, "we lose the core message," Sowers says.
To combat this, independents may have to work even harder to stock unconventional NOPC offerings. "We make ourselves unique by the products we carry," says Angela Anderson, HABA category manager at The Sunspot Natural Market in Kokomo, Indiana. "We try to showcase products that are not available in department stores, focusing on local vendors when possible. When customers shop at our store, they know they are going to find something they can't get anywhere else." Sunspot often highlights these products with staff-pick signage and employee testimonials. And with every new line comes robust staff training to support all products with education.
Create an experience
Another way that both brands and retailers can cultivate interest in the natural channel HABA department is to create a unique experience and a destination for shoppers. Clark's combined this concept with exclusivity to develop one of its most successful natural beauty initiatives to date. The retailer brought in Suzanne Somers' Suzanne Organics Cosmetics line, making it the only brick-and-mortar to sell these products.
Once Clark's scored the line, Sowers focused not just on putting it on shelves but on unique merchandising and robust educational programs to fully support it. Suzanne Somers lectures at an in-store kiosk while makeup artists complete the formula. "It's definitely something superunique for us," Sowers says. "We have done store-within-a-store with weight equipment and juice bars, but this is the first time we've done it in personal care."
Natural personal care company Mineral Fusion has strengthened its success in natural retail by working with stores to get its products out of the HABA department in order to bring more customers into it. "Historically in the natural channel, the majority of any given store's customers are unfamiliar with the natural beauty section and mostly do food shopping," says Tim Schaeffer, senior vice president of marketing at Mineral Fusion. That's why the company's "beauty tour" has been tremendously effective, he says. Booths outside of the beauty department introduce new natural consumers not just to Mineral Fusion but also to the entire natural beauty category.
Product sampling and on-staff experts are two additional ways to create a more premium experience that will validate higher price tags. In fact, according to Euromonitor, sampling is the fourth biggest influencer of beauty product purchases. Heathman, whose background includes brand building at Nordstrom, has brought new types of retail programs that leverage these successes into natural retailers' HABA departments. "Last year we created a pop-up sampling event, the MyChelle Skin Beauty Bar," she says. "Our on-site beauty experts serve up powerful, professional and personal skin care cocktail 'recipes' and skin solutions, while providing education on clean 'ingredient mixology' and the potency of our multi-ingredient formulas."
Click the "download" button below to get an easy-to-read, printable PDF of the 2017 Natural Foods Merchandiser Market Overview report including all of the data charts published in the July/August NFM magazine.
Subscribe and receive the latest updates on trends, data, events and more.
Join 57,000+ members of the natural products community.
You May Also Like
---
Sep 20 - Sep 23, 2023
Natural Products Expo East is the East Coast's leading natural, organic and healthy products event.
Learn More