5 food trends that should end in 2018
5 food trends that should end in 2018
I'm embracing my inner killjoy to outline food trends I'd like to see dwindle in the new year.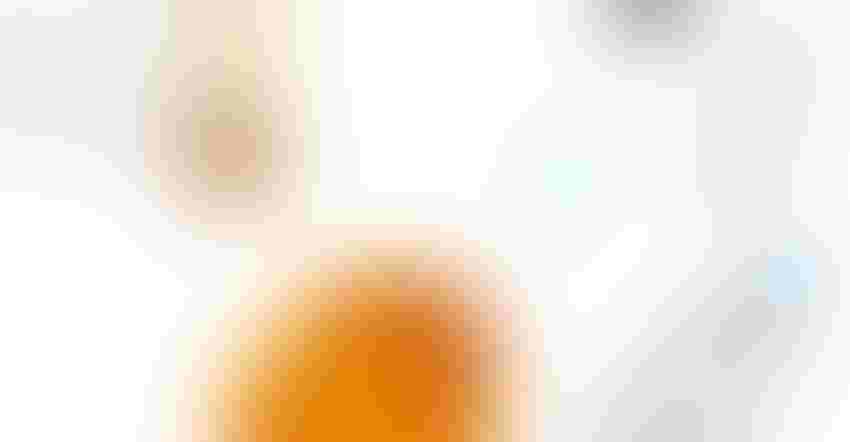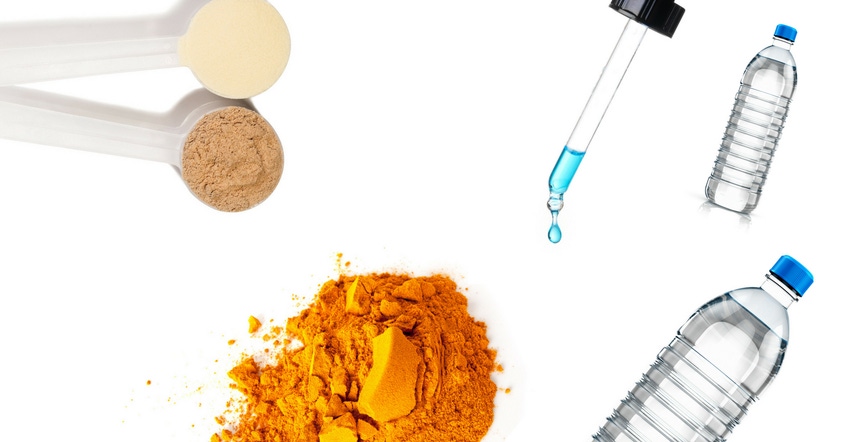 One peek on the foodie internet and you'll find a smattering of articles and galleries outlining the top food and beverage trends that will permeate store shelves and increasingly the "Best Sellers" category on Amazon. From floral flavors to adaptogenic mushrooms to seaweed, 2018 will be rife in better-for-you, value-added products. Don't be surprised if a combination of these all end up in your (gluten-free, vegan) cracker.
For the record, the newhope.com editors will be releasing a roundup of our own carefully cultivated trends before the sparkly New Year's ball drops, honed via 12 months of perusing trade show floors, having heated discussions about kombucha SCOBYs and low-cal sweeteners, and treating our stomachs like guinea pigs to taste test protein bars galore (I think everyone on our team has exclusively consumed samples for lunch at least once in 2017).
Don't fear—we'll get to our 2018 food trends eventually. But as this editor recently turned 30, I may as well embrace my budding curmudgeonliness and launch our 2018 trend predictions on a negative note—with the food and beverage trends I don't want to see continued next year. These are the ones that don't seem to propel our industry forward in meaningful, inspiring ways or set us up for a better food system or improved environmental stewardship. And some of the following trends just simply seem a little silly.
I may be 30, but the internet says I'm still a millennial. So enjoy the following "over-it" food trends … and #sorrynotsorry.
Erythritol
Yes, this zero-calorie sugar alcohol has many in the food industry excited about the possibilities of crafting a sweet product without the added sugar. There's merit to this ingredient, particularly for diabetics who want a sweet flavor without blood sugar-spiking sugar. It's also an antioxidant (wee!). But too often, products that contain erythritol lend a medicinal, saccharine flavor and are pretty tough to choke down. I still remember one particular instance months ago when I opened an erythritol-sweetened food and was hit in the face with a stomach-churning alcoholic waft.
Deadset on using erythritol? Blend it with other sweeteners like monk fruit, stevia and yes, maybe even cane sugar, to achieve a more palatable taste, or just use less of it.
Bottled water
Who's still buying and drinking bottled water? Isn't that so 2000?
With the proliferation of attractive, technologically advanced reusable water bottles and water fountains and water filter stations and literally any faucet in the United States, bottled water really shouldn't exist anymore (except for emergencies like hurricanes and floods, and unreported lead levels and the like).
Bottled water offers a modicum of added convenience over filling your reusable vessel, but should we really be contributing to plastic pollution? No, we shouldn't. But that hasn't stopped U.S. consumers from buying $16 billion wholesale dollars worth of bottled water in 2016 or (environmentalists, grab a pillow to scream into) prevented the Trump administration from reversing the bottled water ban in National Parks. Bottled water? We're over it!
Protein overload
Protein is the king of the natural products industry, and this year we've seen products from every category in the store (including snacks, chips, breads and pancakes) infused with this hallowed macronutrient. I happen to enjoy products that contain added protein. I feel better—at least psychologically if not physiologically—when I eat them. I appreciate that I can have pancakes for breakfast and stay full until lunchtime. But was I protein deficient before these products were launched? I don't think so. And I'm a vegetarian who hates beans.
Plus, many food formulations offer protein contents that seem extraordinarily high. I need about 50 grams of protein per day—a Greek yogurt with a handful of nuts would provide about half of that. Do I really need a crisp that contains 15 grams of protein per serving? An apple with two tablespoons of peanut butter (8 grams of protein) would be a better, more filling option.
We've all been swept up in the protein-packed craze—and for good reason. Protein hasn't experienced the popular nutrition backlash of carbs or fat. Protein's messaging is intricately tied to weight loss, which has made it a runaway success. But protein-infused, birthday cake-flavored rice crispy treats? Srsly?
Natural flavoring
This one I'm on the fence about, because like most ladies and gents in my age demographic, I am unabashedly, over-the-moon-in-love with the flavored bubbly water La Croix (#TeamPamplemousse). In fact, I'm sipping on one right now as I write this article.
La Croix, along with many other brands, has embraced "natural flavors." On its website, La Croix says its grapefruit flavor is derived from pure grapefruit oil. But does "derived" mean that's the only ingredient? If so, what are the other ingredients, and why aren't they listed? Even after residing in the trenches of the natural industry for years (seven to be exact), this still confuses me. Pioneering brands (like Spindrift, Back To The Roots and Cusa Tea) are finding workarounds to using natural flavor by adding real fruits, spices, herbs and even vegetables to their formulations. I hope for greater transparency around natural flavoring labeling.
Pixie-dusting
Kale. Turmeric. Reishi mushroom. Ashwagandha. Maca. These ingredients are like an Instagram post just waiting to happen. I love such nutrient-dense add-ins, particularly when they're expertly blended into snacks, beverages, bars and more. But if I'm going to consume turmeric, I want to eat enough of it in one sitting to get the anti-inflammatory benefits. Yellow-tinged popcorn that sings the praises of turmeric likely isn't going to provide me any tangible health benefits—even if I eat the entire bag. Which, sure, I've done before, but I wasn't proud of it.
Seriously, though. If you're going to communicate the health benefits of certain ingredients in your products, make sure you put enough of it inside to do a body good. Pixie dusting functional ingredients for marketing purposes? Just, no.
Subscribe and receive the latest updates on trends, data, events and more.
Join 57,000+ members of the natural products community.
You May Also Like
---
Sep 20 - Sep 23, 2023
Natural Products Expo East is the East Coast's leading natural, organic and healthy products event.
Learn More