5 must-attend organic sessions at Expo East
5 must-attend organic sessions at Expo East
As you plan your schedule for Natural Products Expo East 2019, be sure to add these organic sessions to your schedule; they'll cover everything from opportunities and barriers in organic food and non-food products to international trade and climate change.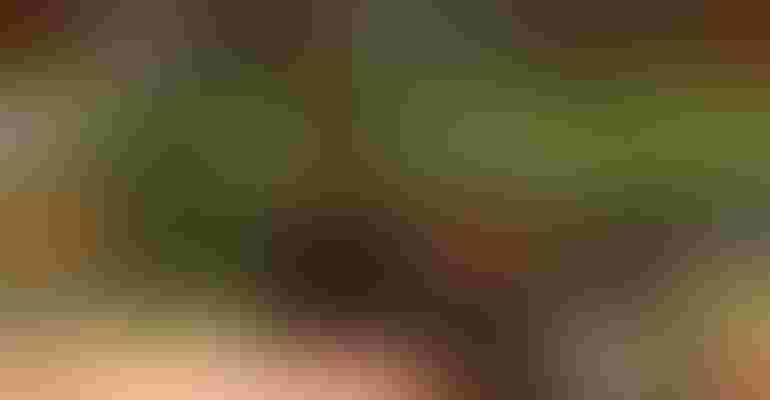 The organic industry saw yet another consecutive year of growth in 2019 as it broke through the $50 billion mark for the first time with sales of $52.5 billion, according to the 2019 Organic Industry Survey published by the Organic Trade Association (OTA). With an overall 6.3% growth rate over the previous year, the organic industry continued to outpace the general market.
Organic food sales increased at a rate of 5.9% in 2018, while organic non-food products saw growth of 10.6%. Of course, as new sales records were set in both the organic food market and organic non-food market, the industry faced both challenges and opportunities as the marketplace continues to embrace "mainstream" and its ongoing role as a leader in bringing environmental awareness to food, fiber and product production. If you're looking to dig in or brush up on organic, here's what you don't miss at Expo East.
1. Digging into Organic Dairy — Thursday, 1:00 - 2:30 | Key Ballroom 6 
While organic dairy commands 14% of the total market for U.S. organic products, the category has struggled to maintain positive growth as skim milk and low fat products have fallen out of favor with consumers looking for products high in healthy fats and protein, or that are plant based. In this session, dairy executives together with a partner from McKinsey & Company will discuss product innovation, regulatory developments, as well as the new Dairy CEOs Perspectives & Strategies white paper.
2. Organic International Trade Briefing – Friday 3:00 - 4:00 | Key Ballroom 5
If you're hoping to catch a guest appearance by the National Organic Program Director, Jennifer Tucker, this is the session where she is most likely to appear. Here, experts will cover updated trade data, current and anticipated barriers to trade, including changing regulations, tariffs and the current U.S. policy that eschews participation in trade agreements. The panel will also address fraud prevention and the international monitoring and enforcement that ensures trust in the organic seal.
3. Organic 201: Labeling claims for non-food products — Thursday 2:45 - 4:00 | Key Ballroom 5 
While organic labeling claims are relatively straight forward when it comes to food, this is not the case when it comes to non-food organic products such as fiber, personal care or household cleaners. In this session, experts will help retailers decipher this labeling landscape to better choose products and both talk to and educate consumers.
4. Of Plants & Plastics: The role of plastics in agricultural production
—

Friday 10:00 - 11:15 | Key Ballroom 6

There has been a lot of conversation about plastics lately — plastics in packaging, landfills and waterways. In this session, experts address the mountains of plastic used in modern agricultural production, along with areas for innovation and improvement in organic production as it pertains to the presence and use of plastics.
5. The Organic Center Presents: Soil & Climate Connection – Friday 1:00 - 2:15 | Key Ballroom 6 
These days, who isn't talking about climate change? The food system itself is not exempt from this conversation as it too is a significant contributor to this environmental challenge. Yet, just like a healthy diet contributes to our overall health, research is showing that the use of good on-farm practices such as organic can play a key role in climate change mitigation. This session will share results from The Organic Center's ongoing research on how organic management techniques foster healthier soils and sequester more carbon, leading to more resilient crops and greater yields.
Subscribe and receive the latest updates on trends, data, events and more.
Join 57,000+ members of the natural products community.
You May Also Like
---