9 natural food, beverage and supplement trends for 2019
9 natural food, beverage and supplement trends for 2019
New Hope Network's official prognostications for this year's big ideas, products and ingredients.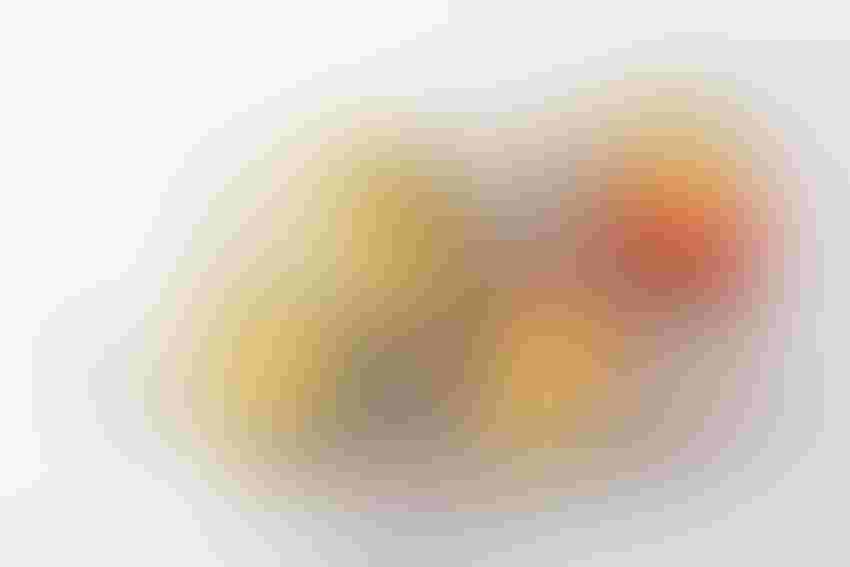 The editors at New Hope Network have many opportunities to engage with pioneering food, beverage, supplement, personal care and lifestyle brands in the natural industry throughout the year. We see thousands of new companies at Expo West and Expo East. We sample hundreds of innovative products submitted through the NEXTY Award program, which represent products with the most inspiring stories and innovative formulations.
We scrutinize nutrition facts panels. We scour supplement suppliers and learn their stories. We interview manufacturers, retailers, trade associations, researchers, investors and consumers; we sift through mountains of data—from our internal sources and data house partners—to learn which natural ideas and ingredients rise to the top.
When we identify trends, New Hope Network is unique in that we operate within the boundaries of what we call "Macro Forces" and "Cultural Forces," which are essentially slow-moving ideas that have gravity with U.S. consumers. While trends may shift year-to-year, these "Forces" represent ideas with staying power. For example, while "gluten-free" may have been a trend several years ago—one that has since been supplanted by the more compelling "grainfree"—what's really causing these trends is a seismic move toward understanding ingredient ailment triggers; AKA the idea that certain foods can make you sick.
Here, we prognosticate the top natural trends that will materialize in 2019, including exciting product examples that will have a good chance of flying off store shelves.   
Trend: Regenerative agriculture
Macro force: Agricultural commitments
Described as any agricultural system that improves the land (versus sustainable agriculture, which promises to be "less bad"), regenerative agriculture was the venerable buzzword of 2018. As more stakeholders—manufacturers, suppliers, investors, etc.—are starting to understand how rebuilding soil and biodiversity in our food-producing landscapes is one way to protect our future, more resources are going to be diverted into transitioning overused landscapes.
Tactics include holistically managing ruminants, poultry and hogs via methods championed by the Savory Institute, supporting biodynamic agriculture, establishing ocean-based operations that employ mollusks and seaweed to scrub delicate waterways of excess carbon and more. Carbon sequestration research will be paramount to continue regenerative agriculture's success, as will consumer education to justify it's currently higher-than-conventional price tag.
Market manifestations:
White Leaf Provisions Biodynamic Apple Sauce + Cinnamon
Patagonia Provisions Mussels
Dr. Bronner's Organic Virgin Coconut Oil
Trend: Plants go mainstream
Macro Force: Plant wisdom
We can definitely say that plant-based foods will continue their tangential rise into 2019. Earlier this year, Nielsen found that sales of plant-based foods such as meat, egg and dairy alternatives grew an impressive 20 percent in the year ending June 2018 to $3.3 billion—data that the Plant Based Foods Association says represents the growing population of mainstream consumers who are buying animal product alternatives. "The new data confirms what we are hearing and seeing every day from our members: sales are up, investment is increasing and new jobs are being created in the plant-based foods industry," remarked Michele Simon, executive director of PBFA.
Brands such as JUST, Beyond Meat, Impossible Foods, Oatly, Kite Hill and more are exploring food service channels as a viable way to get their products in the hands of consumers who typically don't shop at natural products stores; increasingly more professional athletes (including tennis star Venus Williams, ultrarunner Scott Jurek and boxer David Haye, to name a few) are dispelling the fallacy that plant-based eating hinders performance.
Market manifestations:
Milkadamia Unsweetened Vanilla Macadamia Milk
Sweet Earth Natural Foods Veggie Lovers Pizza
Savory Wild Portabella Jerky Roasted Garlic & Black Pepper
JUST Egg
Trend: Glyphosate awareness
Macro force: Discovering ailment triggers
While fervor over GMO ingredients seems to have waned over the past year, consumer awareness of glyphosate—the pesticide commonly known as Roundup—has spiked. Likely due to several studies conducted by the Environmental Working Group that found potentially higher-than-safe levels of glyphosate in both conventional and natural cereals that featured oats and a high-profile lawsuit against Monsanto, the company that manufacturers the weed killer, glyphosate awareness may have finally tipped into mainstream awareness.
Many brands told New Hope Network editors they received amplified consumer inquiries about glyphosate contamination in their products, prompting more manufacturers to verify supplier farming practices to limit glyphosate contamination. Independent glyphosate testing of finished products also seemed to spike, as brands such as Foodstirs, MegaFood and more sought verifiable glyphosate residue-free certifications.
Market manifestations:
Foodstirs Modern Baking Organic Chewy Granola Oat Bar Baking Mix
MegaFood One Daily
Earnest Eats Superfood Oatmeal Blueberry + Chia + Cinnamon
Trend: Time-honored ingredients
Macro force: Ancient wisdom
A trend that encompasses both heritage ingredients and processing methods that have been used for hundreds—perhaps thousands—of years, we're betting that 2019 sees more ancient grains, fermentation, Ayurveda and herbal remedies you'd recognize from your grandma's kitchen.
Many functional ingredients, such anti-inflammatory turmeric and ginger, adaptogenic reishi mushroom or tummy-soothing apple cider vinegar can trace their roots back to cultures who didn't have any option other than employing natural ingredients to cure or mitigate common ailments—pharmaceuticals are relatively a new invention. Time-honored ingredients persist because they work. They're on store shelves thanks to natural industry pioneers who want to share their heritage remedies with modern consumers.
Market manifestations:
HANAH One Botanical Supplement
Dram Apothecary Ginger Switchel Drinking Vinegar Concentrate
Ka-Pop! Olive Oil and Sea Salt Ancient Grain Popped Chips
Trend: Freezer foods are cool (again)
Macro force: Coping with chaos
Most frozen meals widely available five years ago wouldn't hold snuff to the high-quality, crave-worthy frozen items that will continue to hit store shelves in 2019. While consumers previously got by on convenience frozen meals that didn't resemble anything like the beautiful images on the front the package when cooked, modern frozen items feature flash-frozen vegetables, grains and meats that contain reasonable levels of sodium, no preservatives and consciously sourced ingredients you could find in your pantry.
There's a reason this trend is nested within the "Coping with chaos" Macro Force: Freezer meals exist due to a function of modern society—a society where cooking a delicious meal every night isn't exactly feasible or even desired. Brands build trust with discerning, time-pressed consumers by crafting restaurant-quality meals that can be made in minutes. 
Market manifestations:
Wildscape Gochujang Cauliflower with Brussels Sprouts, Chickpeas & Quinoa, Riced Cauliflower, Cashews, and Pickled Onions
Luvo Kale Ricotta Ravioli
Beetnik Organic Lemongrass Chicken
Trend: Keto continues
Macro force: The world is fat; A life of vitality
More keto-friendly products are launching across food, beverage and supplement categories, and they are representative of a broader consumer trend that prioritizes healthy fats and vilifies sugar for improved health. The ketogenic diet isn't necessarily a darling of dieticians, who recommend that a balanced diet of protein, fat and complex carbohydrates is healthier and more sustainable. However, the fat- and protein-heavy way of eating garnered ample consumer interest over 2018, and the proliferation of easy-to-consume keto products such as bars, bites, beverages and meal kits means that 2019 will continue to see the diet accelerate.
Like other low-carb diets of yore (Atkins, South Beach, DASH), many keto followers discovered it thanks to celebrity and influencer testimonials who lost weight.
Market manifestations:
Dang Bar Lemon Matcha
Koia Keto Chocolate Brownie
Nui Chocolate Chip Cookie
Trend: Radical changemakers
Macro Force: Inventive business models
Brands in the natural products industry have always been mindful about the impact their business can have on the plants, animals and humans who work along ingredient supply chains, from farmers in the field to employees in the office.
In 2019, more natural businesses will shift their conscious practices not by accelerating sustainability efforts, but by radically changing their business models to be mission-focused. These companies are making meaningful changes in the world by finding ingredient suppliers who care about regenerative ag and fair pay, getting involved in policy and making brave social and environmental commitments. 2019 will be the year of activist brands who weave mission intricately into their work. This trend is about doing, not merely supporting, to make change.
Market manifestations:
Kuli Kuli Moringa Energy Bar Black Cherry
Clif Bar & Company Fruit Smoothie Filled Strawberry Banana
Numi Golden Chai
Trend: Accessing the endocannabinoid system
Macro force: A life of vitality
CBD is revitalizing supplement sales, appearing in products ranging from snacks to beverages to face wash and being touted as a way to help with anxiety, inflammation and healthy sleep cycle support. If collagen was the "it" ingredient of 2018, CBD is gearing up to be the hottest functional add-in of 2019.
The recently passed 2018 Farm Bill removed hemp from the Controlled Substances Act, paving the way for the currently 750 CBD brands on the market to exponentially expand. Indeed, the CBD market is estimated to balloon to $22 billion by 2022, according to research conducted by the Brightfield Group. Natural products brands that responsibly source, market and label this exciting ingredient will lead the CBD rush.
Market manifestations:
Charlotte's Web Original Formula Hemp Extract Oil Mint Chocolate
Botanical Rush Midnight Beauty Night Cream
Weller Dark Chocolate Coconut Bites with Hemp Extract
Trend: Energy evolution
Macro force: Modern conditions
Consumers have trouble falling asleep and they have trouble staying awake—a function of modern life that made energy beverages a darling among sleep-deprived shoppers. The conversation around energy products has started to shift, however, with particularly mindful brands offering lower-dosages of caffeine (around 35-45 mg instead of the usual 150 mg) derived from ingredients such as yerba mate, guayusa and green tea. The concept of caffeine "micro-dosing" suggests that smaller amounts of caffeine support productivity while minimizing jitters.
Adaptogenic herbs are also a rising star in natural products, with ingredients such as ashwaghanda, rhodiola, mushrooms and astragalus being incorporated into beverages, bars, snacks and more to help regulate the body's response to quotidian stressors.
Market manifestations:
Rasa Koffee Adaptogenic Herbal Koffee
Tempo Sparkling Matcha Raspberry + Lime
MATI Citrus Energy Drink
Subscribe and receive the latest updates on trends, data, events and more.
Join 57,000+ members of the natural products community.
You May Also Like
---
Sep 20 - Sep 23, 2023
Natural Products Expo East is the East Coast's leading natural, organic and healthy products event.
Learn More