Celebrate the first-ever National Coconut Day
Celebrate the first-ever National Coconut Day
From its health benefits to its versatility, coconut gives us plenty of reasons to celebrate—and now there's a designated day to recognize it and raise awareness.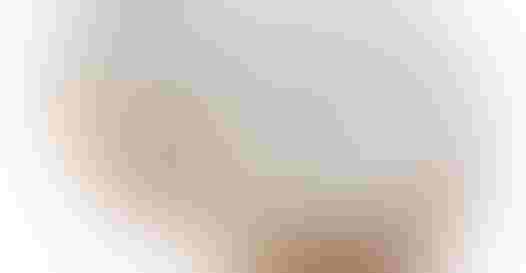 While there seems to be a nationally recognized day for everything these days (in case you were wondering, National Wear Your Pajamas to Work Day is April 16), coconut has earned its role as a critical ingredient in the natural products industry, fueling innovation in a variety of food, supplement and personal care products. Plus, it's a disruptor, leading the way in reshaping how Americans think about fats—yes, they can be healthy. (Not to mention, who doesn't like to say drupe?) If it's not done right, the introduction of a national day can be a marketing gimmick, or it can be a meaningful⁠—and engaging⁠—way to raise awareness around an important category or ingredient in the natural products industry. 
National Coconut Day provides retailers and brands with an excellent opportunity to educate customers on key coconut benefits and dispel myths (despite being classified as a tree nut by the FDA it is not a nut, it's a drupe, hence is safe for those with nut allergies) and encourage more sustainable sourcing models globally. According to New Hope Network's NEXT division, while coconuts are not technically a nut, products containing them are far more prominent in the marketplace than products formulating with tree nuts or peanuts. The coconut category is saturated, but still has a steady foothold and coconuts are a mainstreaming ingredient in the natural marketplace. Natural Products Expo West 2019 showed 62% of products within the tree nuts or peanuts competitive ingredient category contain coconut (coconuts included in this ingredient category due to the FDA definition).
So what is National Coconut Day, you ask? Here's what you need to know, via the National Coconut Coalition, plus some favorite picks from the New Hope Network team. Have some coconut inspiration of your own? Post it using the hashtag #NationalCoconutDay. 
What it is
The Coconut Coalition of the Americas founded National Coconut Day to celebrate the mighty coconut and increase awareness of its benefits. Coconut is more than just a baking staple. In 2019, the Registrar at National Day Calendar proclaimed National Coconut Day to be observed on June 26 annually.
Why it's a thing
The Coconut Coalition of the Americas (CCA) was founded in 2017 when coconut industry stakeholders realized that one unified voice was needed for the North American coconut trade. Industry members came together to steward the category and promote the facts about coconut oil and coconut products. National Coconut Day will help elevate coconut's profile worldwide.
How to share the goodness
Enjoy the benefits of coconut and share your favorite ways to use coconut. Whether it's a recipe to taste or one to make our skin or hair shine, we want to know. Share your favorite coconut food, beverage or snack on social using #NationalCoconutDay or host an in-store event to highlight this powerful drupe.
New Hope Network coconut picks: 
Organic Native Forest Coconut Milk is canned but not processed, which is excellent for cooking curries and stews in the winter and chilled smoothies in the summer. "It's delicious and nutritious, adding body and texture and amazing flavor," according to Fran Schoenwetter, content marketing director. 
VitaCoco coconut water is a go-to for its hydrating qualities and abundance of potassium. "I just used some today in my anti-bloat smoothie!" says New Hope Network content producer Hannah Esper. 
Alaffia Purely Coconut Body Lotion leverages a trifecta of nourishing coconut ingredients, including the oil, water and extract for an awesome scent and top-notch moistizing. 
Jackson's Honest yellow corn tortilla chips slow cooked with coconut oil are certified gluten free and USDA certified organic. Of course, they're also super flavorful and have just the right amount of salt. "The coconut oil they're cooked in isn't overpowering, instead adding a subtle, super yummy flavor profile," points out Jenna Fitch, conference director. 
Dignity Coconuts' mission is to provide dignity to Filipinos working to overcome poverty. "Dignity is achieved through business as a force for good to make profits and invest in the community," says Amanda Hartt, market research manager. The company looks at the whole coconut and is inspiring creative ideas and partnerships to create products for the six parts of a coconut: virgin coconut oil, coconut water, coconut milk, coconut shell powder made into bioplastics, coconut peat into soil fertilizer, coconut husk fiber into soil erosion control blankets.
Sejoyia Coco-Thins. "I love these super thin crispy coconut- and cashew-based cookies for a satisfying sweet snack that delivers health fats and fiber," says Jessie Shafer, director of influence and influencer programs. Eight little cookies is a serving. 
Subscribe and receive the latest updates on trends, data, events and more.
Join 57,000+ members of the natural products community.
You May Also Like
---