Could indoor gardening be the next hot grocery category?
Could indoor gardening be the next hot grocery category?
Whole Foods Market bets on indoor gardening with new Back To The Roots partnership.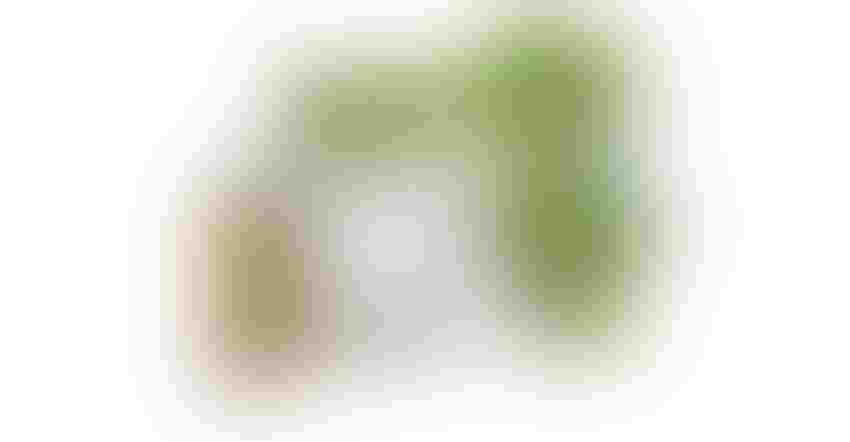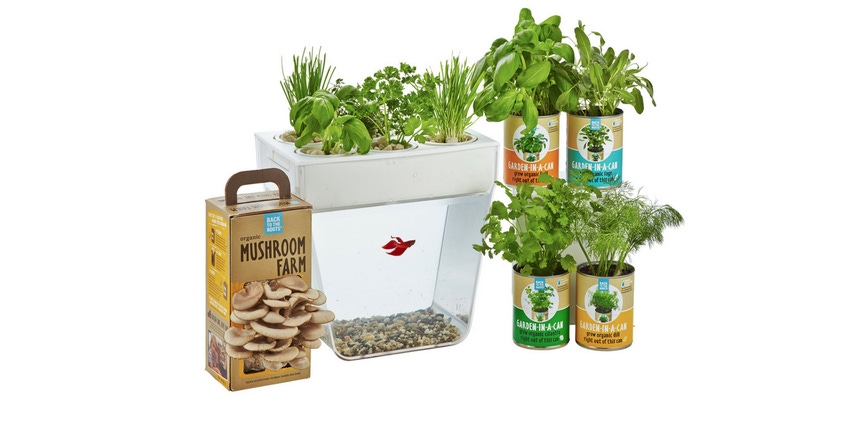 The folks who brought us grow-your-own edible mushrooms, Demeter-USA Biodynamic cereal and countertop aquaponic tanks are doubling down on getting Americans to grow more of their food. No backyard? No problem. 
Back to the Roots co-founders Nikhil Arora and Alejandro Velez recently announced a partnership with Whole Foods Market (and by extension, with Amazon) to build out a retail category exclusively focused on indoor gardening. Much like Whole Foods expanded the kombucha and probiotic categories by devoting a whole refrigerated case to these effervescent, gut-friendly beverages, Back To The Roots hopes to inspire shoppers—particularly Millennial-aged shoppers living in urban areas without access to a farm, let alone a garden box—to start planting.
Here, we catch up with Arora to learn about the new partnership, an exciting new Back to the Roots investor and his vision for windowsills across America.
Tell me a little about the new partnership with Whole Foods.
Nikhil Arora: In both hardware stores and grocery stores, indoor gardening is so scattered. In some stores it's located by the DIY items, and in other stores it's in the flower section. We want to unlock the small-space growing category by carving out an area at retail. In grocery, there's an interesting spot between edible produce and floral where indoor gardening perfectly fits. We want to bridge the gap between these two areas.
This is being driven by vast demographic changes and urbanization. Millennials are still wanting to grow food, but we're in smaller spaces. I think younger generations are more excited about growing edible, functional items.
What excites you most about the prospect of shoppers being able to buy gardening materials in the grocery store?

NA: This is a chance to connect people back to real food and make them realize that the kitchen garden is a chance to engage in it. I think everyone is yearning for a closer connection to our food—it's the same trend that is driving growth of the clean label movement of CPG packaged food. Indoor gardens don't provide all the food someone needs, but they do help people experience the magic of growing.
When you're walking through a natural retail store, you're looking for an experience and to discover something new. Retailers offer something beyond what you can buy. You can pick up a kit and show it to your kids and say, 'Wow, we can grow mushrooms out of this, guys.' Indoor gardening stems from the same underlying emotion that hopes to feel this connection. Food is the most real thing that grounds us. I think this is actually why Whole Foods did so well. They get it.
For this indoor gardening build-out, are you planning to collaborate with other like-minded brands or companies?
NA: The short answer is absolutely. We want to build out an entire section for indoor gardening. We're just scratching the surface of what is possible. It's going to take all of the passionate [indoor gardening] brands to come together.
I understand that you have a new investor, Ayesha Curry, host of the Food Network's "Ayesha's Home Kitchen." How did you connect with Curry, and what can she bring to the table? 
NA: It was one of those mutual things where a few different people were saying that we needed to connect with Ayesha. We met last summer, and her whole focus is around kids—teaching them about food and getting them more confident cooking in the kitchen. So it was a natural partnership.
Alex and I have a vision that we can turn every windowsill into a garden. We want to give every kid in this country the opportunity to grow food. We want schools to include gardening in their curriculums. This dream feels most real and possible right now. Ayesha can help amplify this message, and make it cool and fun. She can make gardening and healthy eating accessible to more people. The timing of this is all coming together.
Subscribe and receive the latest updates on trends, data, events and more.
Join 57,000+ members of the natural products community.
You May Also Like
---