Frozen smoothie cups crack the meal kit code
Frozen smoothie cups crack the meal kit code
A new class of brands such as Daily Harvest and Project Juice are solving delivery meal kit's greatest problems.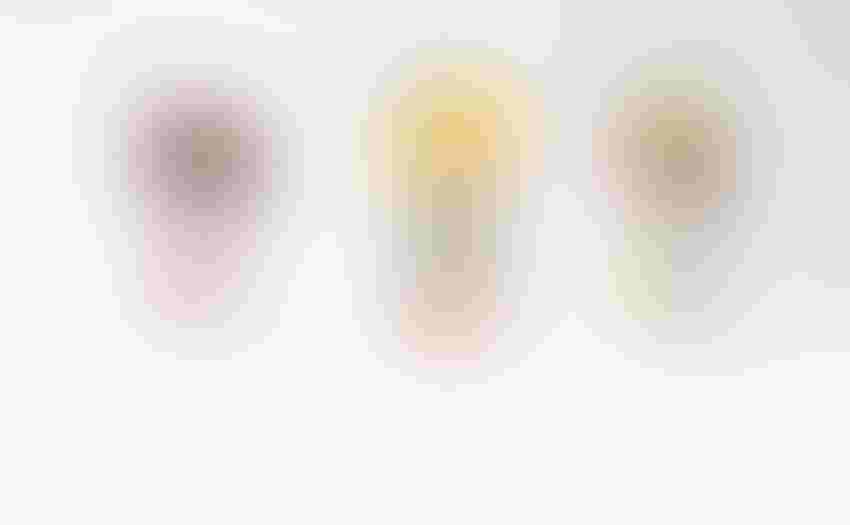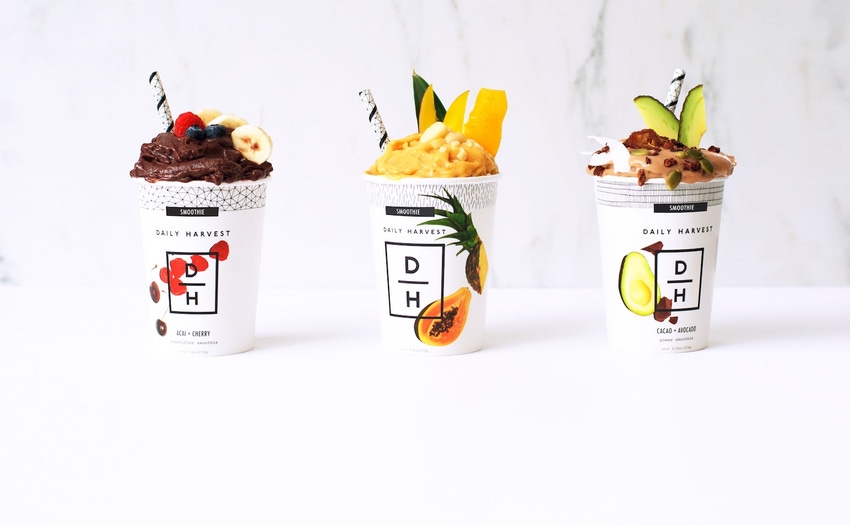 From lessened stress to cozy date nights, meal kits promised us the world. They pledged not just to provide a cost-effective, convenient meal, but also they vowed to transform the nightly drudgery of making dinner into an immersive experience with tasty dishes such as Za'atar-Spiced Beef Burgers or Roasted Broccoli & Fregola Sarda—current offerings from Blue Apron, a brand with a 30 percent market share in the United States.
But for many customers, meal kits didn't deliver. According to a 2017 poll by Morning Consult, out of the respondents who had tried a meal kit, 49 percent of people who canceled the service cited the cost (Blue Apron's cost per serving ranges from $7.49 to $9.99 depending on how often you order meals). Other meal kit complaints include excess packaging waste and the stress of using your meal kit ingredients before they expire. Meal kits, while fun for a night in, certainly aren't suited for impromptu dinner plans.
Such issues threaten the meal kit industry, which relies on the acquisition—and retention—of customers to survive. According to Blue Apron's May 2018 First Quarter Results, customers decreased 24 percent year-over year. And worryingly, Blue Apron's stock plummeted from $10 in June 2017 to the current price of $3.57 at the time of writing this article.
With meal kit delivery brands struggling—and Amazon chomping at the bit to get in on the game—what's in store for this modern method of food procurement? 
A couple of brands such as Daily Harvest and Project Juice, makers of pre-portioned frozen smoothie cups, are finding that delivery kits emphasizing convenience may be the best way to cull consumer favor. "We solve a lot of the issues other meal kits face, primarily because we're frozen," says Lisa Gonzalez-Turner, senior marketing and communications manager for Daily Harvest. "We're ready in seconds versus at least 30 minutes of prep cooking with meal kits, and we have less waste because we have a shelf life of months in the freezer versus having to use the kits within a few days or the ingredients will go bad."
Meal kit companies often tout a food waste reduction story because instead of buying, say, a whole bottle of mayonnaise for a recipe that calls for just two tablespoons (and risking that the rest of the mayo will go bad before you use it) the meal kit will provide the exact amount of an ingredient you need. But perishable items must still be used within a short window.  
Frozen smoothie cups can sit in your freezer for months, and the organic fruits, vegetables, protein, seeds and nuts inside are preserved until you're ready to blend them up—just add milk of your choice, blend, and then pour back into the take-along cup the ingredients came in. In an era where dirtying a cereal bowl is a limiting factor to millennials preparing food at home, frozen smoothie cups seamlessly mesh with modern lifestyles.
This model garners favor with forward-thinking health-wise investors. In 2017, Daily Harvest raised $43 million from the likes of Bobby Flay, Gwyneth Paltrow, Serena Williams, VMG Partners and more. Since Daily Harvest's 2016 launch, Gonzelez-Turner says the company has had over 100,000 subscribers, and a high retention rate.
Project Juice, which recently launched a line of delivery smoothie cups called Sub-Zero Superfoods, experiences similar buzz, signaling that this delivery model has ample room to grow. "Sub-Zero Superfoods are growing at a faster-than-anticipated rate, exciting not only loyal Project Juice fans, but also generating a ground swell of their own," says Project Juice co-founder Marra St. Clair.
While the price point of these smoothies may still be a hurdle for some consumers—both Daily Harvest's blends and Project Juice's blends are available for as low as $6.99 per cup if you order 24 cups at a time, which is $167.76 for a month's supply. And most flavors contain value-added functional ingredients such as organic protein, organic chlorella, superfruits or collagen that are pricey even if they're bought in bulk. 
Contrary to the original intent of delivery meal kits—to prevent consumers from venturing to the grocery store—increasingly more meal kit brands are partnering with brick-and-mortar retailers. In March 2018, Kroger acquired Home Chef, a brand whose schtick is offering plans that anyone could cook. Around the same time, Blue Apron announced a plan to bring meal kits to stores—a potentially great move to acquire new customers who want more flexibility in meal planning. While Project Juice is currently focused on smoothie delivery, St. Clair says the brand would consider brick-and-mortar if the right opportunity was presented.
Despite its challenges, via delivery or traditional retail, the meal kit industry is primed to expand. The winners will be the companies that truly understand how to make consumer's lives easier when it comes to healthy eating. Frozen smoothie cups seem to fit the bill.
Subscribe and receive the latest updates on trends, data, events and more.
Join 57,000+ members of the natural products community.
You May Also Like
---