Nufargo's Healthy Weight Combo provides multi-action plant-based support for weight management – press release
Nufargo's Healthy Weight Combo provides multi-action plant-based support for weight management – press release
Combining quality ingredients, scientific formulation and a convenient dosing regimen, Nufargo's Healthy Weight Combo makes it easier to stay on track with healthy weight goals. The combo consists of NuSlimMax thermogenic fat burner and Apple Cider Vinegar (ACV) Gummies, both based in plant ingredients and select vitamins and minerals (including the patented Chromax® and BioPerine®). NuSlimMax targets five key areas of concern in weight management: body fat burning, calorie intake, sugar and fat metabolism, muscle maintenance and energy and stress. ACV Gummies deliciously delivers 1000 mg of concentrated ACV per serving that adds to the combo's satiety and metabolic health benefits. Together, the two supplements provide potent yet healthy support to further today's weight management efforts.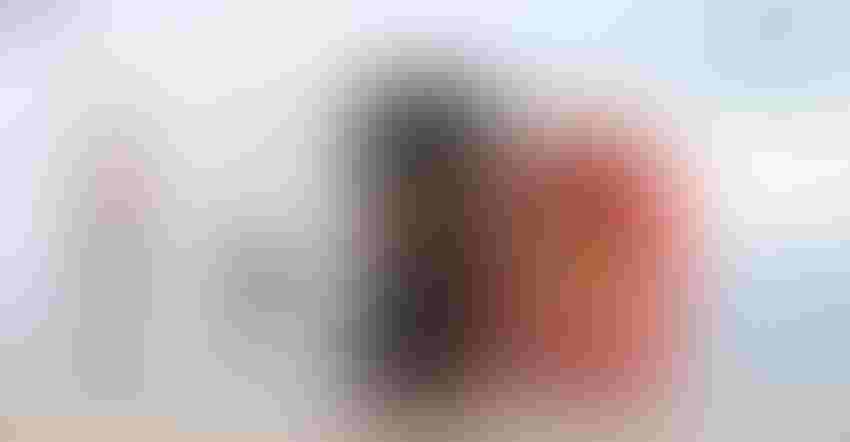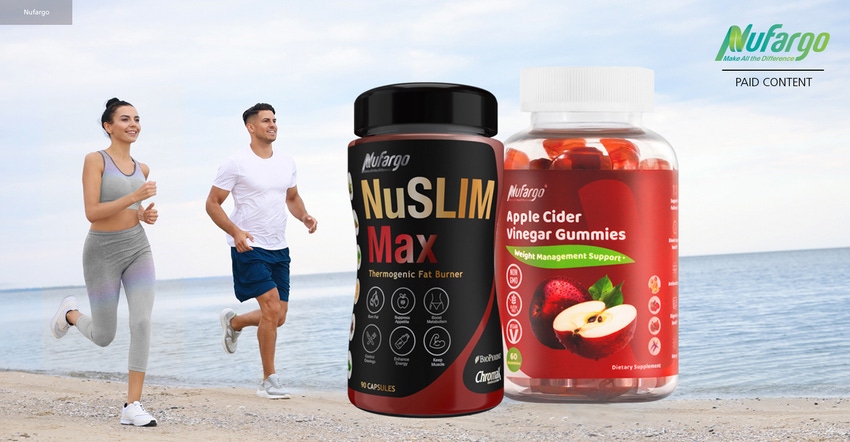 Entering the second year since its launch, Nufargo's Healthy Weight Combo continues to offer convenient, high-quality support for weight management. This supplement combination consists of NuSlimMax thermogenic fat burner in capsule form, and Apple Cider Vinegar (ACV) Gummies with 1000 mg ACV per serving. Each pack is a 30-day supply.
Weight management should be just as much about staying healthy as it is about the weight. That's why Healthy Weight Combo is based in plant ingredients plus select vitamins and minerals, all of which have been shown in clinical studies to be safe and effective. No artificial colors, flavors or preservatives are added. This multi-action combo maximizes benefits by targeting several key aspects of weight management simultaneously. The dosing is easy and compatible with diverse lifestyles, with no specific dietary requirements. These features make Healthy Weight Combo a great aid to consumers looking to stay on track with their healthy weight goals.
The first component of the combo, NuSlimMax, is a scientific blend of eight plant extracts and one trace mineral. It contains two standout patented ingredients. Chromax® chromium picolinate is an ultrapure, highly bioavailable form of chromium whose array of health benefits is affirmed by 35 clinical studies. BioPerine® black pepper extract serves as a natural bioavailability enhancer to increase the effectiveness of the entire formula. Taken just once daily, NuSlimMax powerfully supports weight management efforts through a 5-in-1 action.
Body fat burning: The seed extract of grains of paradise, a spice related to ginger, helps activate thermogenesis in fat tissue, increasing the use of fat stores and raising the metabolic rate. Green tea and guarana seed extracts further intensify this effect.

Control of calorie intake: Chromax® and bitter orange fruit extract not only support a healthy metabolism but also help curb appetite and cravings, making it easier to control portion sizes and snacking.

Energy and stress support: The root extract of the adaptogenic herb Rhodiola rosea helps keep energy levels and mood steady and lower stress—a known saboteur of healthy eating habits and a culprit in belly fat gain.

Metabolic health: Rich in the polyphenolic compound chlorogenic acid, green coffee bean extract supports healthy blood sugar levels, lipid metabolism and reduced sugar absorption to encourage fat burning as opposed to storage.

Muscle maintenance: The root extract of Coleus forskohlii, a plant in the mint family, helps preserve lean muscle mass during fat loss, thus promoting a healthier body composition and greater calorie expenditure even at rest.
The second component of Healthy Weight Combo, ACV Gummies, is a delicious, fun and highly portable alternative to the traditional liquid ACV. Every two vegan gummies provide 1000 mg of concentrated ACV, fortified with energizing folic acid and vitamin B12. ACV can benefit weight management in several ways.
Satiety boost: By slowing down stomach emptying, ACV helps one feel fuller longer after meals.

Digestive support: ACV can enhance digestion to cut down on occasional heavy feelings in the stomach.

Blood sugar health: ACV helps slow the rise in blood sugar after consuming starchy foods, contributing to metabolic health.
Healthy Weight Combo is sold through the Nufargo website. Other Nufargo products are available at Amazon, Walmart.com and other select online retail outlets in addition to the Nufargo website. Wholesale inquiries are welcome. For more information, visit NufargoGlobal.com or email to [email protected].
About Nufargo:
Headquartered in California, Nufargo Global Inc. is dedicated to the development, manufacturing and distribution of high-quality health and wellness products. Nufargo's natural formulas are made with the purest research-backed ingredients at carefully chosen doses. Their experts integrate over 20 years of experience in natural medicine with the latest scientific advances to deliver maximum benefits with every bottle. Nufargo strives to make a difference in people's lives through innovative natural solutions.
Subscribe and receive the latest updates on trends, data, events and more.
Join 57,000+ members of the natural products community.
You May Also Like
---