Q&A: Nutiva founder on industrial hemp's next act
Q&A: Nutiva founder on industrial hemp's next act
It's high time hemp farming is legalized in the U.S. Longtime hemp activist John Roulac and promising new legislation could be the key.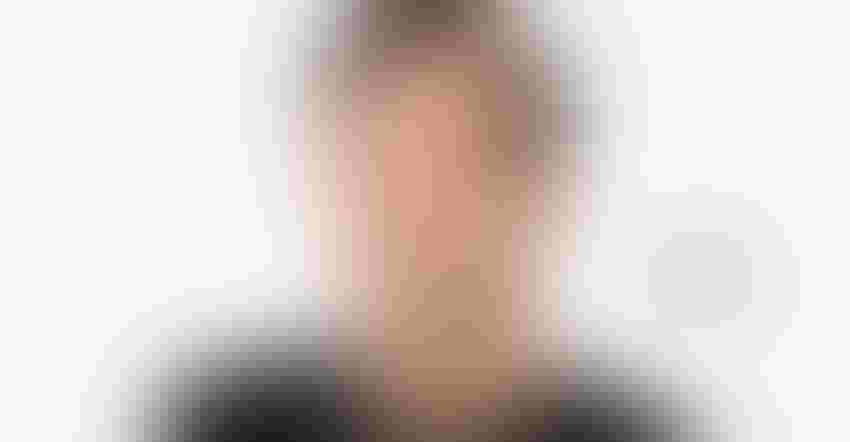 John Roulac is a tireless advocate for hemp farming in the United States. The proof is in his impressive bio: Not only has he authored three books on hemp cultivation, but also in 2001 he successfully sued the U.S. Drug Enforcement Administration to keep hemp foods legal. And of course, Roulac is the founder of Nutiva, which sells USDA Organic hemp products, among numerous other responsibly sourced ingredients, in retailers across the country.
American farmers for decades have been prohibited from growing hemp under federal drug laws that lump it in with marijuana—but that may soon change. On April 12, the Hemp Farming Act of 2018 was introduced in the Senate, which would allow states to regulate commercial hemp farming and would make hemp eligible for crop insurance. "As the tobacco industry has changed, some farmers in states like Kentucky have been searching for a new crop that can support their families and grow our agricultural economy, and many believe they have found such a product: Industrial hemp. But the federal government has stood in the way," said Mitch McConnell (R-KY), in introducing the bill. "That's why some colleagues and I are introducing legislation that will modernize federal law in this area and empower American farmers to explore this promising new market."
We caught up with Roulac to learn his thoughts on the new legislation and what it could mean for the future of hemp in America.
The Hemp Farming Act seems like a bipartisan bill. What do you think the chances are of it getting passed?
John Roulac: In my opinion, the chances of it passing are pretty good, at least greater than 50 percent.
What implications would the removal of hemp from the Controlled Substances Act be for U.S. food companies? Do you anticipate the ingredient would be incorporated into more food and beverage products?
JR: The Hemp Farming Act of 2018 will remove the symbolic red tape that's been wrapped around hemp and will allow for increased domestic production of hemp products. We've already seen a huge influx of CBD products this year, but I expect even more will hit the market in 2019.
Nutiva recently launched a U.S.-grown hemp seed product. What were the challenges of establishing this supply chain?
JR: Nutiva is the leading organic hemp brand in the United States, and we're passionate and devoted to supporting U.S. farmers. It's challenging to source hemp because there just aren't a lot of organic hemp suppliers in the U.S. right now, and that's one of the main reasons we decided to launch our new USA-Grown Organic Hempseed. Most suppliers are located in Colorado, which is where we source our hemp from. That would change if this bill passes.
What impact would the Hemp Farming Act have on farmers? Is it a high-value crop? Ballpark, how much more lucrative is hemp than say, corn or soy?
JR: In addition to the variety of ways hemp is used in products on the market right now, hemp is also a great rotation crop for farmers growing corn, soy or wheat. Rotation crops are used to help manage organic soil fertility and reduce soil-borne diseases while helping to reduce the use of pesticides when growing crops.
According to recent SPINS data spanning natural, specialty gourmet and conventional retail channels, the U.S. hemp foods retail market is up 4.9 percent, reaching $43.6 million. It may not be as lucrative as corn or soy right now, but it's clearly poised to grow massively over the next few years.
Why do you think hemp legislation has taken so long to be introduced?
JR: I think the biggest threat is honestly misinformation and misunderstanding. While senators in Oregon, Kentucky and Colorado support this bill, there are many, including our two senators in California, that are not signing on to support. I think that stems from misinformation about hemp, it's growth and what it will be used for. It's pretty clear to me that some people are not quite seeing the future of hemp yet.
What's your hope for the future of hemp in the United States, and for the food industry?
JR: My hope for the future of the hemp industry is to plant the seed now while continuing to educate and build a dynamic, thriving hemp industry. I think the creation of new hemp varieties with greater yields is key for hemp in the long term to better compete with flax and soy.
Subscribe and receive the latest updates on trends, data, events and more.
Join 57,000+ members of the natural products community.
You May Also Like
---