Rodale Institute just launched a new seal. Is it right for your brand?
Rodale Institute just launched a new seal. Is it right for your brand?
Get the lowdown on Rodale Institute Approved, a program that provides a new avenue for brands to help support Rodale's important organic research.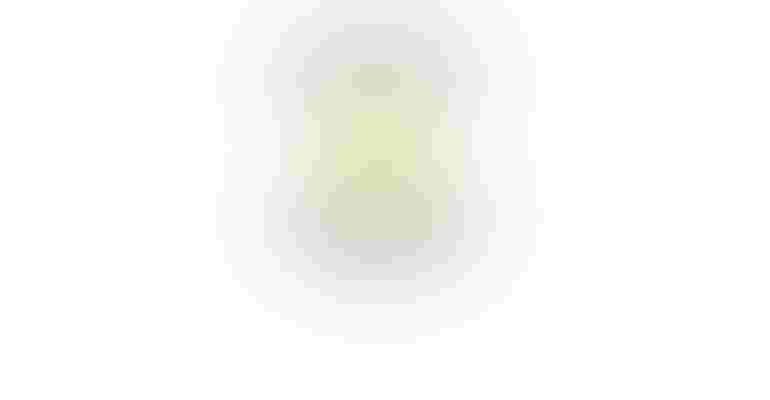 Founded in 1947, Rodale Institute has a long history of pioneering organic research.
From assisting farmers transitioning to organic agriculture to conducting research on organic farming methods, the organization has made important strides in demonstrating  that USDA Organic agriculture can produce similar yields to conventional, produce more nutritious ingredients and have a positive environmental impact. For all but the most dedicated consumers, however, Rodale Institute has largely been hidden from shoppers.
That may soon change with the recent launch of Rodale Institute Approved, a new seal intended for regeneratively farmed finished products. But don't call it a certification. While certifications typically have a set list of criteria that brands can prove they've achieved to receive the label, Rodale Institute Approved is only awarded after Rodale leadership deeply assesses each brand's practices. It is subject to the team's decision. All organic companies can reach out to be considered, but only products that show above-and-beyond sourcing practices will be eligible. And yes, it's exclusive.
We caught up with Annie Brown, director of development at Rodale Institute, to learn about this new seal and to help you understand what it could mean for your brand.
Why did Rodale launch a new seal?
Annie Brown: We've been approached multiple times over the past decade to create a seal that basically would give approval for products. We kept putting it off, because it didn't feel like the right time. When we launched the Regenerative Organic Certification (ROC) in partnership with Dr. Bronner's and Patagonia, we realized the Rodale Institute Approved seal would be a nice complement to companies who are interested in heading down the ROC path but might not yet be all the way there.
Of course, the products we award the Rodale Institute Approved seal to must be 100% USDA Organic, but we're really looking for companies that go above and beyond in their practices. As the proceeds of this seal will help fund our research, this is a way for brands to be able to support Rodale's work that's different than just a simple contribution or sponsorship. Brands often want to partner with us in meaningful, long-term ways but don't quite know how.
It also helps brands differentiate in the marketplace because they can leverage what we call the "Rodale Halo."
In what ways can the new seal better connect consumers with Rodale's work?
AB: Rodale is very well known in the natural industry. I've never felt like a rockstar until I went to Natural Products Expo with a Rodale badge. But lots of consumers don't know about our work. We have a great website. We speak around the world. But quite honestly, we're preaching to the choir unless someone specifically seeks us out. We're trying to figure out how the Rodale Institute Approved seal allows us to educate and attract those who might pick up an organic product, and not even realize what organic means.
I think for brands, our seal can help consumers understand what we're doing on the back end of organic. If the seal is on a granola product, for instance, maybe the brand can include information on why soil health is important, and highlight the work we've been doing for 70 years. It's a way for us to get information to consumers in a completely different arena.
What is the criteria used to rate potential Rodale Institute Approved products?
AB: We want transparency from products with our seal. We'd like to talk with brands specifically about the products they have in their lineup and deeply understand supply chains, and what efforts they're making to source regenerative ingredients. If certain regenerative ingredients are hard to come by, we like to see companies making real efforts toward that goal. It's a high-bar standard. We're not looking to put Rodale Institute Approved on every single product that's out there.
The leadership team at Rodale will be making the final decision. Brands can reach out to our chief growth officer, Jeff Tkach, at [email protected], if they're interested in the seal. We will consider any and all brands who come to us with the desire to have the seal as long as they are 100% USDA Organic and have an eye toward regenerative practices.
Does the seal have any opportunity at retail?
AB: To be honest, we haven't quite considered the impact the seal could have at retail. My guess is that smart retailers would include talkings points around Rodale Institute Approved products. There could be an education opportunity for shoppers interested in organic research in the aisle.
The leadership committee has final say, but I don't see why certain highly passionate, inspiring retailers couldn't be Rodale Institute Approved, too. I could see independent retailers who really hold true to the organic standard across their departments being candidates for the seal.
How much does the seal cost for brands?
AB: It depends. There's an initial startup fee that's a flat $3,000, which covers Rodale's fees to get the seal off the ground. And then it costs a percentage of sales that are individually negotiated for each brand.
One hundred percent of the money we receive goes toward research, education and outreach, with the majority toward research. Brands can have a little bit of say. For instance, we're speaking with one brand who is most interested in supporting our vegetable systems trial that primarily looks at nutrient density in organic produce. It's a great way for brands to support our work over time.
Rodale Institute Approved companies must be on the path toward Regenerative Organic Certification within approximately two years of using the seal on the pack.
Subscribe and receive the latest updates on trends, data, events and more.
Join 57,000+ members of the natural products community.
You May Also Like
---