Show lingo: What does it all mean?
Show lingo: What does it all mean?
From ketogenic to glyphosate, there's a lot more to digest than just the samples at Natural Products Expos. Here's a glossary of a few terms to familiarize yourself with before diving into label reading on the show floor. By no means is this list exhaustive, but hopefully it's a start.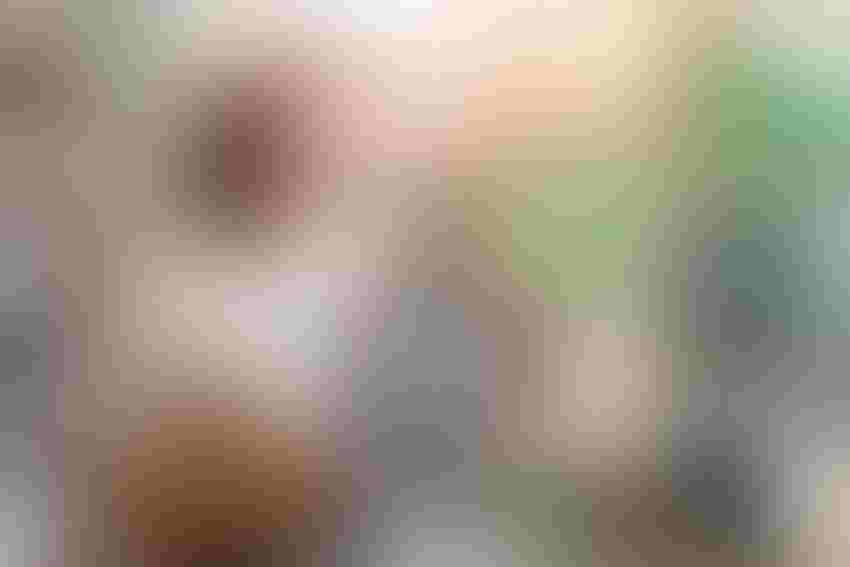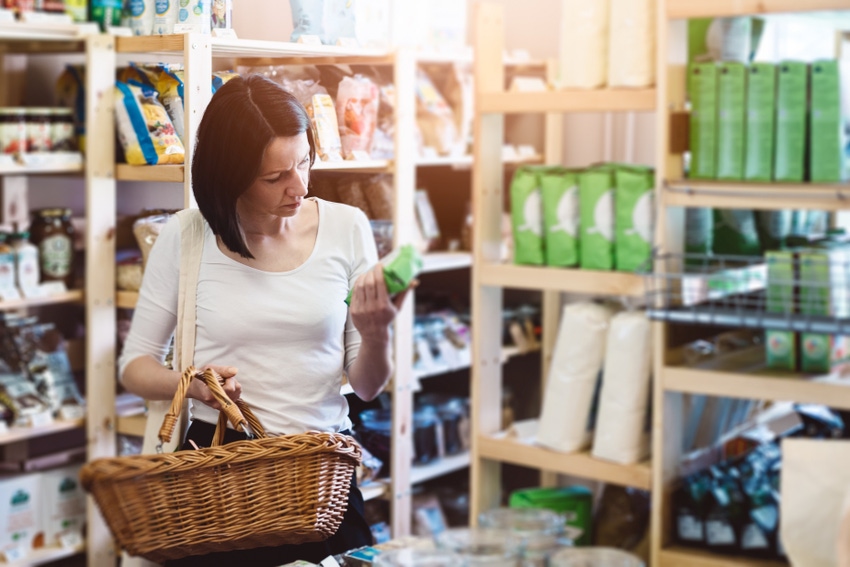 Biodynamic: This form of organic agriculture is drawn from the ideas of Rudolf Steiner a pioneer in the first organic agriculture movement. This method treats the farm as one ecosystem, with the soil fertility, plant growth and animal welfare as one ecologically interrelated system. The international biodynamics standards group is Demeter International. While organic certification standards must be adhereed to, this standard holds stricter requirements around soil fertility, with an emphasis on on-farm solutions for disease, pest and weed control, and in depth specifications around water conservation and biodiversity. 
Free Range: Humane Farm Animal Care (HFAC) defined the terms for "Free Range" and "Pasture Raised" to clarify the use of these terms on poultry and laying hen standards for egg packaging. HFAC's "Free Range" requirement is 2 square feet per bird. The hens must be outdoors, weather permitting, and when they are outdoors they must be outdoors for at least six hours per day. All additional standards must be met.
Grass-fed: The American Grassfed Association has a certification program that delineates grassfed as animals having a 100% forage-based diet followed by no antibiotics, no added hormones, no confinement and good animal husbandry. The "no confinement" rule does allow animals to be held if work needs to be done to the herd for doctoring, vaccinations or checkups. But there is a limit to the number of days they can be held.
Glyphosate: Glyphosate is a toxic herbicide used in Roundup. The Detox Project's Glypohsate Residue Free seal has gained momentum as traces of glyphosate have shown up in products that wouldn't normally be associated with pesticides. The seal has been a way for manufacturers to garner control over their supply chain.
Ketogenic: Products in this category have low to no carbs, are usually high in healthy fats with moderate amounts of protein. The Keto diet's aim is to deplete our glucose and glycose stores to force the body to look around for other sources of energy. When carbs are used up, the body starts burning fat for energy. This stimulates the production of ketones in the body, which take over the role that glucose played fueling the body and the brain. This process is called ketosis. Experts say this is not a fad and we can expect to see more ketogenic products coming in the future.
Non-GMO: This one most of us are familiar with: Non-genetically modified organisms. Genetically modified organisms (GMOS) are plants, animals, microorganisms or other organisms made with genetic modification techniques. This creates plants, animals, bacterial and virus genes that do not occur in nature or through crossbreeding methods, according to the Non-GMO Project, which certifies products as verified Non-GMO. Crops at high risk for GMO contamination include alfalfa, canola, corn, cotton, papaya, soy, sugar beet, yellow summer squash/zucchini, animal products and potatoes.
Organic: USDA certified organic is the only "farm-to-table" certification that offers consumers transparency and a guarantee of how food is grown and produced. It is an entirely voluntary standard. Entities that choose to use it, do so because they think it's the right thing to do. Certified organic seals can be seen as 100 Percent Organic; Organic (products contain at least 95% organic ingredients, with the remaining 5% approved for use by the National Organic Standards Board); Made with Organic, products that contain 70-94% organic ingredients; Ingredient panel mentions of organic products can be used by products made with less than 70% organic ingredients—these latter products can not mention "organic" on the front of the label. For food, organic means:
No toxic and synthetic pesticides or fertilizers are used to grow produce;

No GMO ingredients are used across the supply chain. Organic foods prohibit the inclusion of any ingredients produced using genetic engineering, irradiation or sewage sludge in the growing or production process.

No antibiotics or synthetic growth hormones are used to raise animals; No artificial flavors, colors or preservatives are allowed in products.
Paleo Diet: The Paleo Diet is a nutrient-dense whole foods diet based on getting back to the way our ancestors used to eat—basically, non-processed foods or anything we used to hunt or gather. The thought is that we should stick to the diet humans evolved on, mainly plants and animal protein. It focuses on the diet humans have evolved on, which means mainly eating plants and animal protein. So on the menu is whole foods, lean and clean proteins (think grass-fed), vegetables, fruits and healthy fats.
Pasture Raised: Humane Farm Animal Care (HFAC) defines "pasture raised" requirements as 1,000 birds per 2.5 acres (108 square feet per bird) and the fields must be rotated. The hens much be outdoors year round, with mobile or fixed housing where they can go inside at night to protect themselves from predators, or for up to two weeks out of the year, due only to very inclement weather. All additional standards must be met.
Regenerative: Regenerative agriculture is a term being used a lot these days. At its core, the term "regenerate" means to restore to a better state. Regenerative agriculture starts with organic and builds from there. Those who practice regenerative agriculture prioritize soil health, while also maintaining high standards for animal welfare, worker fairness, the environment and the communities that the farm is connected to. The focus is to create a farm system that works to create harmony with nature and improve the quality of the environment and lives of every being associated with that system. By maintaining a focus on soil, a key aim is to not just sustain the soil and environment of the farm but to elevate it. This includes improving carbon capture in the soil to help offset global warming.
Vegan: Fundamentally, veganism encourages a plant-based diet and avoiding the use of animals in any form when it comes to food and products you eat or use. For food, this means no meat, poultry, fish or dairy products—eggs, cheese, milk and yogurt included. True vegans also include honey in this mix, as harvesting honey for humans can put the health of bees at risk. Veganism also extends to not using makeup or personal care products that have been tested on animals or not wearing clothes made with animal products such as leather. The intent of the diet is to avoid cruelty to animals.
Subscribe and receive the latest updates on trends, data, events and more.
Join 57,000+ members of the natural products community.
You May Also Like
---