The key to kombucha's continued growth? Accessibility
The key to kombucha's continued growth? Accessibility
Brew Dr. Kombucha's new line packaged in aluminum cans could help woo customers hesitant to give kombucha a try.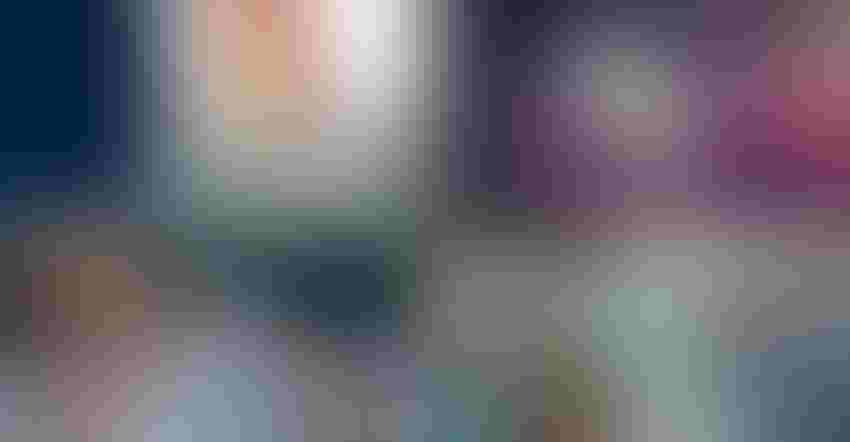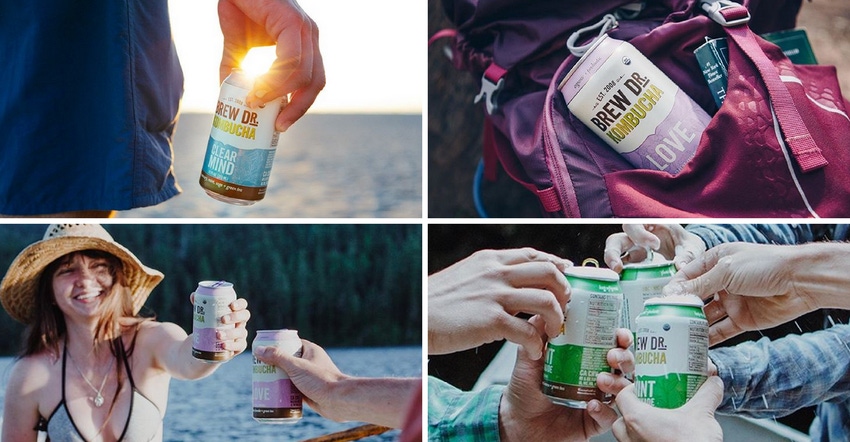 Longtime kombucha enthusiasts likely know that explaining what the beverage is to nondrinkers has always been challenging. A fizzy tea that's fermented with a slimy, mushroom-like SCOBY—a symbiotic culture of bacteria and yeast—that's sometimes called "The Mother"? Oh, and it's sour and vinegary?
Yeah … doesn't sound too appetizing.
But sales data show that both natural and conventional consumers are embracing this probiotic-packed drink at surprisingly high rates. In early 2018, SPINS found that U.S. retail sales of kombucha grew a whopping 37.4 percent in 2017 to $556 million—a figure that doesn't include sales data from Whole Foods Market or Costco—meaning actual sales are likely much higher. Plus, Euromonitor International predicts that by 2019, U.S. kombucha sales will reach a crazy-high $656.7 million.
According to Matt Thomas, founder and CEO of Brew Dr. Kombucha, a USDA Organic brand distributed across the United States and Canada, sales aren't going to fizzle anytime soon. Rather, there's ample room for kombucha to continue its bubbly, tangential growth.
"The fact remains that still just a small percent of the population even has an idea of what kombucha is," Thomas says. "There is a huge opportunity to continue educating and innovating on kombucha in the United States. 'Kombucha' is a funny word. Fermented tea with bacteria and yeast is a funny idea. And for a long time, it was seen as a yoga-hippie drink."
Improving kombucha's accessibility is a key way to foster more kombucha consumers across the United States. Brew Dr.'s recently launched kombucha packaged in aluminum cans is a promising way to attract more mainstream shoppers.
Sold in four packs not unlike craft beer, Brew Dr. effectively transforms kombucha—which has historically been sold in as a premium beverage in glass bottles—into an everyday product suitable for sharing at barbecues.
"Kombucha is coming out of its infancy," Thomas says. "And all the brands have grown up in the single-serve glass bottle that indicates craft and quality. The can gives us an opportunity to be stocked and consumed everywhere—where glass can't be." The cans are also easily crushable, making them well-suited to tote along on a hike. 
Aluminum cans earn environmental bonus points over glass, too—an important factor to Thomas, as he's spent the last year readying Brew Dr. to be a Certified B Corporation, which requires companies to pay attention to their environmental impact, among other mission-based business practices. Aluminum is lighter than glass, which mitigates carbon emissions associated with heavy freight. Aluminum cans also have a better recycling track record than glass—compare aluminum's 67 percent recycling rate to the abysmal 26.4 percent for glass.
Ultimately, Thomas views kombucha's meteoric rise as an indication that value-added functional drinks—perhaps even more so than flavored sparkling water—have the most promising growth opportunity in beverage. Kombucha is capturing market share from the majority of RTD drinks in the grab-and-go cold case, including coconut water, sugary cold-pressed juices and, of course, traditional sodas.
But there's still a long way to go. Thomas would love to see kombucha stocked in more conventional c-stores and even in gas stations. More on-shelf visibility can help all kombucha companies grow, and help more mainstream consumers transition away from less healthy beverages. The challenge is getting such shoppers to try it. Placing the beverage in a recognizable aluminum can could encourage shoppers to take the first step to enjoying kombucha every day.
Subscribe and receive the latest updates on trends, data, events and more.
Join 57,000+ members of the natural products community.
You May Also Like
---