The new convenience store: Fresh, better-for-you foods, good coffee
The new convenience store: Fresh, better-for-you foods, good coffee
Convenience stores aren't the dark, dusty places of old. These locations offer fresh grab-and-go, healthy food, tasty coffee and space to meet the neighbors.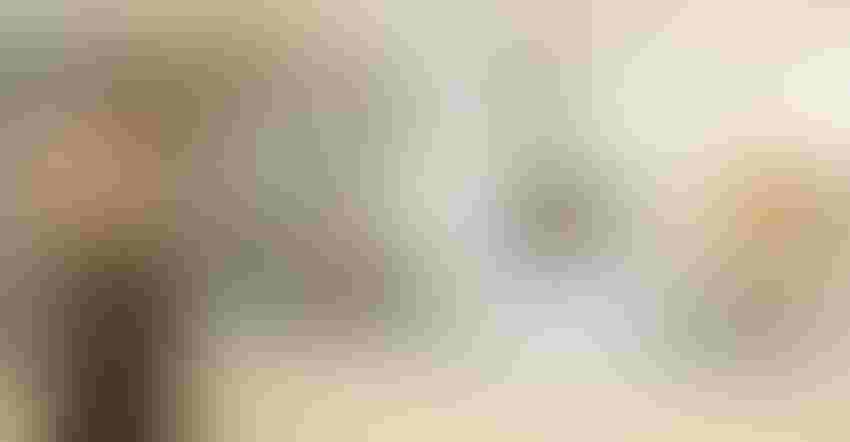 It was Rachel Krupa's love for convenience stores that made her want to change them. Krupa grew up going to local convenience stores for the essentials and snacking at rest-stop convenience stores on road trips.
Years later, when her diet focused on good-for-you foods and her work in public relations had her representing progressive, up-and-coming food brands, she realized that convenience stores needed an upgrade.
In April of this year, Krupa opened The Goods Mart in Los Angeles. Krupa's convenience store is among a handful of new businesses shaking up the traditional convenience store and focusing on healthy, high-end, products from small brands.
"I want to be your neighborhood convenience store," said Krupa. "We have a lot of different things that you'd find at, say, a 7-Eleven, but it's all better-for-you type ingredients in the sense of no artificial colors, preservatives, dyes. We curated around 300 to 350 products that I tried and tested and also read up on."
Capitalizing on coffee
Like a 7-Eleven, Krupa sells a lot of coffee and slushies at The Goods Mart's self-service bar. But the coffee is from La Colombe, a Philadelphia-based roasted with responsible practices. And the slushies are organic and come from Kelvin Slush Co., a Brooklyn, New York-based company.
At Foxtrot, with five locations of its elevated convenience store in Chicago, Illinois, co-founder Mike LaVitola said, "Coffee is definitely a big driver for us and it always comes down to coffee, wine and ice cream." Foxtrot locations have a "coffee shop vibe" with about a third of the store dedicated to coffee service, a third to chairs and couches for customers to hang out in, and a third for shelves and more traditional retail.
Chicago's Foxtrot stores originally started as an online delivery service for convenience items such as craft brews, wine and snacks.
Coffee is also a top seller at the Choice Market in Denver, which opened in October 2017. Two other top sellers are organic bananas and traditional Coca-Cola. Founder Mike Fogarty is less stringent than Krupa about using products from small businesses, although he estimates his market has about "90 percent better-for-you [products]; 10 percent traditional c-store and large CPG brands," Fogarty said. "But people still drink Coca-Cola and still eat Skittles and stuff like that."
Choice Market also has a robust made-to-order business with sandwiches, salads and smoothies and seating for about 30 people in the 2,500-square-foot space. (The Goods Mart footprint is smaller, at around 800 square feet.)
Fogarty's business was inspired by growing up near East Coast-based Wawa convenience stores and spending time in Europe, where small-format grocery stores are popular.
"It became clear that there was an opportunity to rethink the convenience store and what it means to be convenient," said Fogarty. "With all the changes in terms of people smoking less, cars being more efficient, all these key revenue drivers for the convenience store were continuing to decrease but food and foodservice was becoming more and more popular." 
Location, location, location
Although Choice Market and The Goods Mart only have one location each, they have ambitious expansion plans. Krupa would love to open more locations in L.A. before moving on to her home state of Michigan. Fogarty hopes to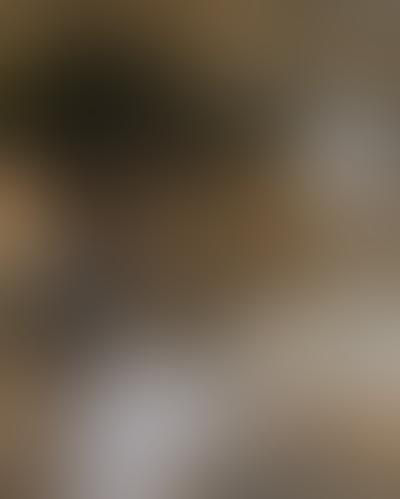 have five stores open by the end of the year in Denver and other markets.
After nearly four years in operation, Foxtrot has cornered the corner-store market in Chicago by focusing on locations on the main street of different neighborhoods in the Windy City. But the business originally started as an online service delivering "what people typically go to the convenience store for, which for us is craft beer and wine, great snacks, that kind of stuff," LaVitola said.
Denver-based Choice Market's product mix is about 90 percent better-for-you and 10 percent traditional c-store and CPG.
"We approached it by taking all the things people typically buy from the corner store or convenience store and we'd find the best version of those [and] really try to update the menu with a focus on quality and local and interesting, emerging brands and then deliver it in under an hour," he said. LaVitola soon discovered that he needed a brick-and-mortar location to deliver alcohol legally. But to his surprise, the retail stores grew along with the online business.
"I think customers have really low expectation of what a convenience store is, and so, when you have a really fun and bright and welcoming one that has really high-quality products that they're not used to seeing, they get excited," said LaVitola. "It wasn't a hard sell from a consumer point of view." The company is planning to open a few more Chicago locations in the next couple of months before expanding nationally.
Bridges General, which opened its first location in May 2017, already has locations in different markets. The convenience store concept is part of Retail Worx, a company with seven brands in the health and food space. Bridges General, wich has locations in California and New York, and mainly focuses on real estate in commercial office buildings, with and without public access.
Bridges General locations are highly designed spaces offering carefully curated products in snack foods, drinks and grab-and-go, as well as toiletries, cards and small gifts.
"We're really looking at how do you create a convenience environment, but for the today person," said Aaron Battista, CEO of Bridges. To Battista, modern convenience means services like Denim Repair and Happy Returns, which allow customers to run lunch-hour errands like repairing jeans and making trips to the post office. Battista envisions expanding these services
With its services and products, Battista sees Bridges as a boon for customers and landlords alike.
"What we're finding with these buildings is they want to elevate their experience," he said. "They want to provide services for their tenants, and the landlords are really excited. They have 500, 700, 1,000 square feet that they don't know what to do with. And we're the perfect solution."

Learn more about online grocery shopping/delivery and meal solutions at the inaugural SN Summit, held Oct. 1-3 in Dallas, the only conference where food retailers and restaurateurs learn from each other.
This piece originally appeared on Supermarket News, a New Hope Network sister website. Visit the site for more grocery trends and insights.
Subscribe and receive the latest updates on trends, data, events and more.
Join 57,000+ members of the natural products community.
You May Also Like
---