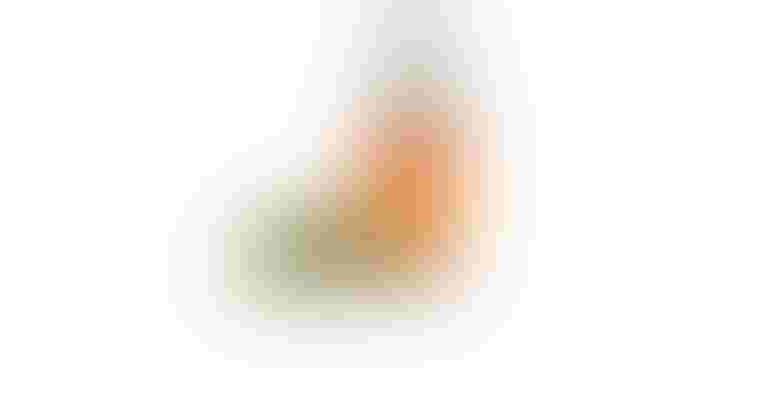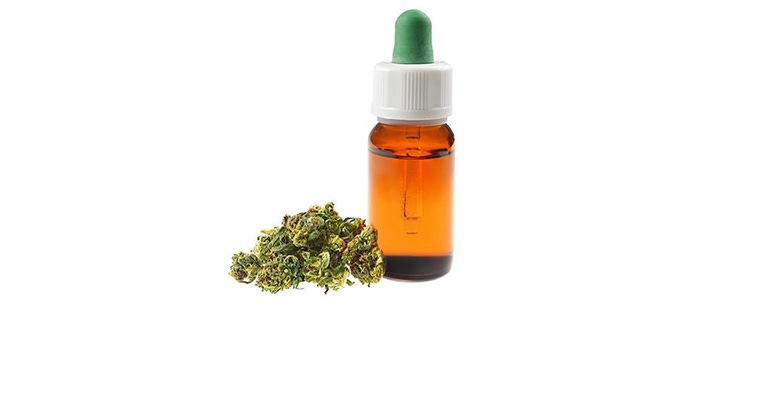 The pot brownies your big sister made are the original cannabis edible product, demonstrating that you don't have to smoke weed to get high. Now nutrition startups are claiming that what works for cannabis' intoxicating component, THC,  will work for CBD, the non-psychoactive compound.
And edible efficacy, it turns out, is only one of the questions facing brands in the CBD space, but a question they're eager to answer.
"Nutritional bars offer the added benefits of compliance and extended half-life," says Stuart Tomc, VP of human nutrition at CV Sciences, a leading hemp oil supplement brand. "Ingesting hemp-infused bars allows the cannabinoids to be metabolized by the liver prior to crossing the blood-brain barrier. Bars may have a slower onset. However, the benefits may last much longer."
While the hemp oil/CBD business in edibles is definitively in its infancy, it is instructive to track the arc of business in the THC edibles market for clues regarding the market to come.
In states such as Colorado, with legal access to recreational marijuana, edible products make up 10 percent to 15 percent of dispensary sales, according to Nancy Whiteman, president of Wana Brands, a leading cannabis-infused gummies brand, based in Boulder, Colorado.
In February 2017, Colorado-based cannabis data firm BDS Analytics reported the pot edibles market in Colorado alone was up 67 percent over the year prior. At the end of 2017, the Specialty Food Association said cannabis edibles would be one of the top 10 food trends of 2018.
That trend has fresh legs. In California, the edible cannabis market grew in the last year from 10 percent to 18 percent, according to Arcview Market Research, which also reported that in Washington state, where marijuana is legal for all adults, edibles sales rose 121 percent.
"Restorative Botanicals is in contact with grocery and health food chains and doctors and natural practitioners on a daily basis," says Pamela Orth, business development director for the hemp oil/CBD company that produces hemp-infused coffee and hemp shots, along with a range of additional delivery formats from creams to oil. "Overwhelmingly, we hear how food is a valuable delivery mechanism for vitamins and nutrients. This includes full-spectrum hemp oil foods, rich in phytochemical and phytocannabinoids. This is a growing market, rapidly gaining more and more shelf space across the globe."
In September, Canadian oil extraction experts Neptune Wellness Solutions announced it had received a "confirmation of readiness" letter from Health Canada regarding its application to become a licensed producer in Canada under its national marijuana-legalization regulations. Neptune is a pioneering krill oil omega-3 company that recently pivoted to cannabis. President and CEO Jim Hamilton, who came to the company after a run as president of ingredients leader DSM Nutritional Products USA, says he saw a greater opportunity to leverage Neptune's assets in the oil extraction business to get into the legal cannabis market in Canada.
"It's what we do—we extract oils and put them in softgel capsules and blended liquids with flavors and fragrances," Hamilton says. "I've seen reports suggesting at least 40 percent of the market is in non-smokable formats."
Hamilton says the medical marijuana market in Canada today is estimated to be between $250 million and $500 million today, growing to $1.5 billion by 2022.
"But most of the development of that new business will be in extracted forms and softgels and consumables, and not by people smoking weed," Hamilton says. "And that's our business. We are in the business of extracting oils and putting them in deliverables. We think that's interesting."
Why CBD is not THC
While THC-rich marijuana-infused edibles from chocolate bars to gummies—even beverages, including beer, can be purchased legally in nine states and Washington, D.C., CBD edibles are a different animal.
For starters, in order to include any supplement-style ingredient in a food, brands need to ensure food ingredients are Generally Recognized As Safe (GRAS)—a toxicity test filing that can run into the high six-figures.
And at this point, only one company has done so in the CBD supply business—CV Sciences. Technically, the CV Sciences' hemp, which is sourced from Europe, is the only hemp ingredient that can legally be used in select CBD and food products.
"It's a big deal," Tomc says. "It really demonstrates the safety of our raw material. The published toxicology work is the foundation of our GRAS self-affirmation."
To gain its GRAS filing, the company had four independent experts assay the matrix of foods infused with its hemp ingredient, and all four ended up signing off on the toxicology work that meets the federal regulations.
"Now we've introduced our raw material into the food supply," Tomc says. "We beseech the entire hemp CBD industry to conduct toxicology work on their branded product or ingredient."
CV Sciences' formal move to certify the safety of hemp is potentially as significant as the World Health Organization de-scheduling cannabis and declaring CBD as safe. The difference is, of course, that GRAS certification is neither portable nor transferable to other hemp ingredients: Only CV Sciences' tested ingredient can legitimately invoke GRAS. While a hemp product receiving GRAS is a significant milestone for the greater hemp industry, more significantly, it's a major coup for CV Sciences while other industry suppliers catch up.
"I hope this encourages other manufacturers of this really exciting material to do the same thing," Tomc says. "Our goal wasn't to have the only generally recognized as safe GRAS hemp extract. We want to elevate the conversation and have everyone else participate. Demonstrating safety to the agency is our responsibility."
That move alone should broaden consumer access to hemp oil/CBD products in much the same way that the legal adult-use marijuana business has shifted significantly to edibles in the last year or so.
The California hurdle
Meanwhile, in the world's fifth-largest economy and the jurisdiction that first legalized medical marijuana, California regulators have curiously come out with the position that CBD cannot be used in foods, period.
In July of this year, the Food and Drug branch of the California Department of Public health (CDPH) put out a list of frequently asked questions on the subject of CBD and concluded that "the use of industrial hemp as a source of CBD to be added to food products is prohibited." The CDPH asserts that while THC edibles fall under the jurisdiction of the CDPH manufactured Cannabis Safety branch (MCSB), food products derived from industrial hemp fall under the jurisdiction of the Food and Drug branch of the CDPh.
The Food and Drug branch interprets the 2014 Farm Bill to mean that industrial hemp can only be grown by universities for purposes of research under a state pilot program—a position widely ignored by the entire hemp-derived CBD oil industry, which is now a $310 million concern and projected to double or even triple by 2022, according to Hemp Business Journal. This is separate from the marijuana-derived CBD business, products of which are available only at marijuana dispensaries, and pharmaceutical CBD, which today is entirely owned by GW Pharmaceuticals. Those two runways show similar potential. GW Pharma has not sold any pharmaceuticals to date but is expected to run up sales totaling $625 million by 2022, according to HBJ.
At the federal level, the FDA has published statements in a Q&A asserting that CBD does not qualify as either a food or a supplement ingredient because of the significant research conducted by a drug company.  Under the FDA's interpretation of federal statues—an interesting counterpoint to the non-transferability of GRAS ingredients—pharmaceuticals have supremacy over supplements. 
Accordingly, the California FDB reports that "although California currently allows the manufacturing and sales of cannabis products (including edibles), the use of industrial hemp as the source of CBD to be added to food products is prohibited. Until the FDA rules that industrial hemp-derived CBD oil and CBD products can be used as a food or California makes a determination that they are safe to use for human and animal consumption, CBD products are not an approved food, food ingredient, food additive, or dietary supplement." 
Not surprisingly, this assertion is hotly contested by CBD business interests in California, some of which have asserted it was powered by the state's entrenched legal marijuana industry, looking to eliminate competition from upstarts in the supplements business. Others have pointed out that federal regulations consider marijuana a Schedule 1 controlled substance and questioned why California is deciding that they'll go their own way on marijuana but not on CBD.
In a year's time, things may well be radically different in California because the 2019 Farm bill will liberalize the nation's outlook on industrial hemp, allowing states to legalize it if they so choose, and Gavin Newsom, who is expected to be California's next governor, is said to be much more hemp-friendly than current governor Jerry brown. brown, it should be noted, did sign legislation in October allowing California farmers to grow industrial hemp. That adds another layer of curiosity: California farmers can grow hemp, that today is mostly used for hemp-derived CBD oil, but California consumers cannot buy it at retail.
This legal tango sounds a whole lot like pot brownies of yore. They are effective for those looking for long-lasting effects not exactly legal in all jurisdictions. CBD brands hope the day is coming—and soon—when your big sister can bake street-legal CBD bars that can share self space with Clif bars, granola bars and the whole bar category.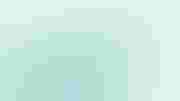 Please reach out to [email protected] with any questions concerning full access to this issue of the Nutrition Business Journal, which includes articles about changing delivery formats for sleep supplements, the demise of "fortified" products and getting the dosage right in functional foods.
Subscribe and receive the latest updates on trends, data, events and more.
Join 57,000+ members of the natural products community.
You May Also Like
---
Sep 20 - Sep 23, 2023
Natural Products Expo East is the East Coast's leading natural, organic and healthy products event.
Learn More