The synergistic power of mushrooms and cannabinoids – article
The synergistic power of mushrooms and cannabinoids – article
Combining mushrooms and cannabinoids gives supplements a synergistic effect that offers supercharged benefits.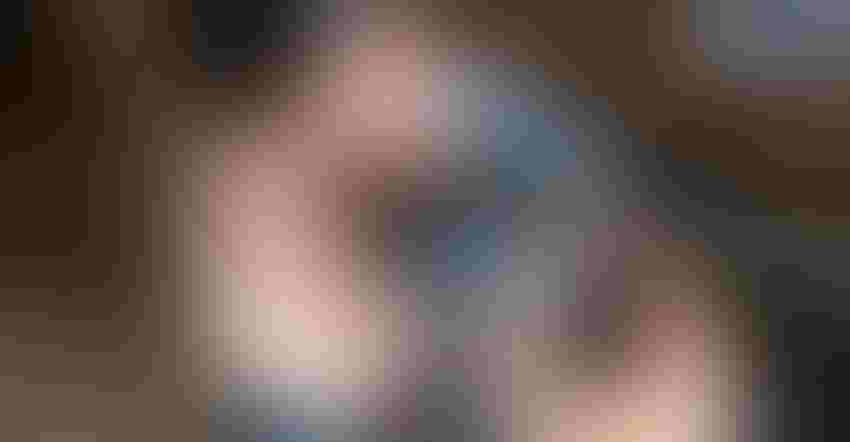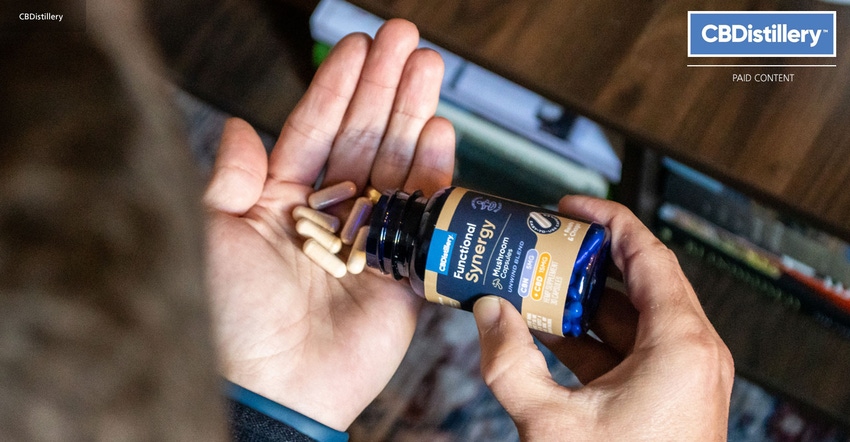 Sponsored by Balanced Health Botanicals
What did Otzi, the 4,000 year-old "iceman" mummy, keep in his medicine pouch? Mushrooms. Humans have been harnessing their healing power for at least that long. Our fungi-fueled modern medical arsenal includes penicillin and other powerful medications. Today's wellness focused consumers can experience the health-promoting powers of traditional adaptogenic mushrooms combined with strategically selected hemp-derived cannabinoids.  Two new formulas from Balanced Health Botanicals Synergy Collection leverage the benefit-maximizing effect of taking these ingredients together.
Synergy: More than the sum of ingredients
Products in the Synergy Collection are designed to enhance the hemp constituent entourage effect, the process in which all hemp plant elements like cannabinoids, terpenes and other compounds work together toward greater wellness benefits. Formulating targeted functional ingredients like mushrooms with specific cannabinoids further boosts the synergy: in these supplements, the benefit value of the botanicals working together is beyond the sum of the parts. Plus, consumers experience the economic benefits of not having to buy and combine multiple supplements. Even before inflation began walloping wallets, combination herbs grew by 117.3% in 2020, reaching $195 million in sales, according to Nutrition Business Journal research.
CBDistillery's™ Functional Synergy Mushroom Capsules meet two top consumer needs. The Focus blend is created to boost energy and promote brain function with a 1:1 CBD to CBG ratio plus lion's mane and cordyceps mushrooms. The Unwind Blend includes a 3:1 CBD to CBN ratio, plus sleep-promoting reishi and chaga mushrooms.
Brain health supplements broke the $1 billion mark in 2020, the third straight year of steady growth, according to NBJ. Researchers predict many more consumers will be seeking natural ways to regain focus as they try to shake of the "pandemic brain fog." NBJ foresees growth hitting 9.8% in 2023 and 10% in 2024.
The sleep health market grew by $294 million in 2020, not just passing the $1 billion mark but sprinting by it, waving. It was the fastest-growing condition category outside cold/flu/immunity. NBJ estimates the gain will be more modest in 2021 once tallied, but only in relation to that 2020 number. By 2024, they expect the market to be more than twice the size it was in 2018.
Mushroom madness continues
Mushroom supplement sales were already growing at 24.8% in 2019, one of the fastest growing herbs and botanicals, before the pandemic shined the immunity spotlight on the ingredient, according to Nutrition Business Journal's Herbs and Botanicals Report 2021. The pandemic shot the mushroom supplement market from $57 million to $91 million in one year—60.2% growth. NBJ researchers estimates 2021 sales will grow past $100 million.
Education will be key
On both pizzas and poison control lists, mushrooms remain familiar and exotic. Talk of decriminalizing psychotropic, "magic" mushrooms is also creating a buzz. "Educating consumers about the power of adaptogenic mushrooms is going to be essential to move fungus further into the mainstream," according to NBJ. Retailers can start by cluing consumers in on the leading varieties: 
Lion's Mane

(in Focus Blend)

Named for flowing tendrils and known as "the smart mushroom," these mushrooms have been used in Chinese medicine for thousands of years. A potent anti-inflammatory, research suggests this mushroom enhances cognitive function by supporting the production and growth of brain cells. (1) Evidence also suggests mood-boosting and memory-enhancing benefits. (2)
Cordyceps

(in Focus Blend)

Used for spirituality and traditional Chinese medicine for more than 5000 years, science is just now beginning to explain the many healthy functions of this mushroom. Some researchers believe the key lies in the mushroom's bioactive polysaccharides which have been shown to help boost the production of specific antioxidants. (3) Several studies suggest this adaptogenic mushroom benefits immune system function, cardiovascular health, inflammation, and premature aging.  In alternative medicine, Cordyceps is often recommended for boosting energy, enhancing stamina and endurance and stabilizing sleep patterns. 
Reishi

(in Unwind Blend)

Taoist monks have used this mushroom through the ages to dispel negative energy. Research revealed they produce a complex selection of organic compounds, including sterols, triterpenes, alkaloids, and various polysaccharides, a combination of active plant elements that could aid relaxation. Current studies also reveal potent antioxidant properties that could help protect vulnerable cells from free-radical damage. (4)
Chaga

(in Unwind Blend)

Resembling burnt charcoal on the outside and orange on the inside, this parasitic mushroom grows on birch trees in Siberia, Canada and Alaska and has long been a key ingredient in Russian folk remedies. Researchers believe its stress-relieving power comes from its balance-restoring, adaptogenic properties: the mushroom can restore energy as needed but can also promote relaxation. Soldiers turned to it as a coffee substitute during World Wars I and II when coffee ran out. Several sources also suggest chaga can help calm anxiety symptoms. (5,6)

Learn more about the synergetic power of hemp-derived cannabinoids and functional mushrooms and CBDistillery's™ new Functional Synergy Mushroom Capsules and visit Balanced Health Botanical in Anaheim at Expo West 2022, Booth #4648 Hall D!

(footnotes via CBDistillery™ blog)

References:
Forest Wildlife. N Ellis. (2021 October 14) Where to Find Lion's Mane Mushrooms?

OM. E Garza. (2021 April 01) How Does Lion's Mane Help the Brain?

Dr Axe. R Links. (2021 April 01) Cordyceps Benefits for Anti-Aging, Sleep, Exercise Performance, & More.

Healthline. G Tinsley. (2018 March 31) 6 Benefits of Reishi Mushrooms (Plus Side Effects And Dosage).

Dr. Axe. A Price. (2019 August 29) Chaga Mushrooms: 5 Benefits and to Make Chaga Tea.

Mushroom Zoom. (2021) Can Chaga Mushroom Help with Anxiety?
Subscribe and receive the latest updates on trends, data, events and more.
Join 57,000+ members of the natural products community.
You May Also Like
---