Top findings for retailers from the Power of Meat 2018 study
Top findings for retailers from the Power of Meat 2018 study
There's an opportunity at the meat counter for retailers to provide education on nutrition and different cuts.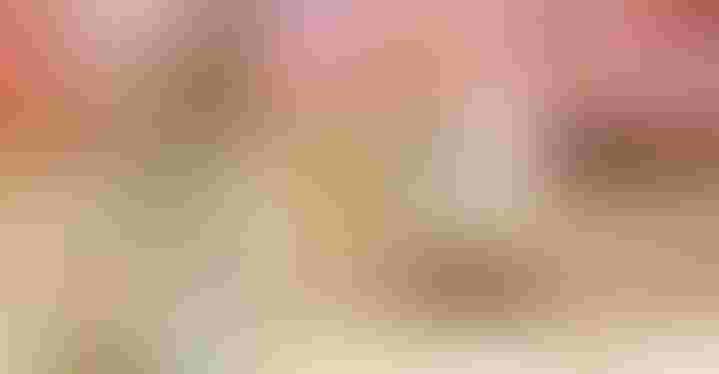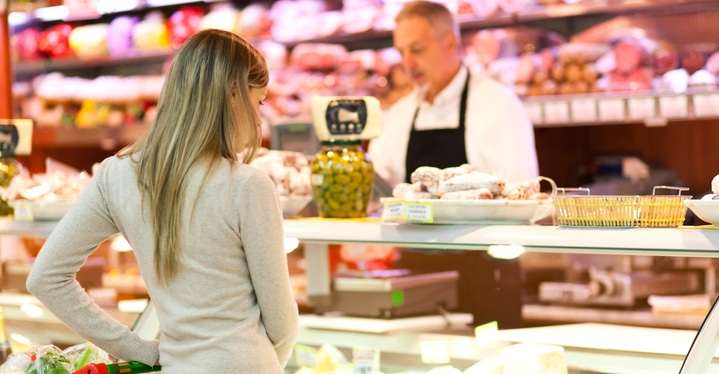 Thinkstock/Minerva Studio
For the past several years, Anne-Marie Roerink, a principal at 210 Analytics LLC, has given Annual Meat Conference goers an in-depth analysis of the Power of Meat study. This year the conference was held at Nashville's Gaylord Opryland Resort & Convention Center, and Roerink's presentation closed the conference on Tuesday morning.
The study, released by the Food Marketing Institute (FMI), the Foundation for Meat and Poultry Research and Education, and the foundation for the North American Meat Institute, looked at the evolving meat shopper and found that shoppers are seeking an educator and resource at the meat case as well as convenience and health benefits in their purchases.
And today, a one-size-fits-all approach doesn't work. 
"We really have no one meat shopper anymore," said Roerink during her presentation. "If you think about the generational gaps, the multicultural society, the reinvention of the gender roles, the different ways in which people work. We used to see a surge in the morning with people coming to our stores, but these days, people kind of shop all throughout the day and especially a lot at night with our millennials. So, we have to keep this in mind really at every single step of the path of purchase, as we call it. Every single stepping stone, we see these different purchases throughout the population, whether it's how you research for the purchase, how you're inside the store interacting with the department, or even at home, the different kinds of ways in which people prepare meat."  
The study found that across consumer segments, many shoppers lack much knowledge about meat and, in turn, these shoppers don't have much variety in their meat purchases. By educating shoppers and being a resource for all their meat questions, retailers can encourage more purchases of different meats and kinds.
"Eighty-three percent of shoppers buy just a handful of cut and kinds," said Roerink. "We have to do better than that." All it takes is a bit of education. "Forty-two percent say, yes I only buy a limited number of cuts and kinds, but I would branch out if advised. And that advice, we don't do that very well in meat. So we've got to figure out a way to interrupt this routine," she added.
A good first step is making sure customers know you have a full-service meat counter. Seventy-one percent of meat purchases are self-selected at the meat case. Frequently, shoppers don't know there's a butcher to go to for advice or have the wrong idea about the full-service counter.
"A lot of people have the idea that meat at the counter is more expensive or more difficult to cook and a lot of people oftentimes don't even realize their store has a counter," said Roerink.
She suggested that retailers tout the store's meat expertise and ability to prepare different cuts.
Prepared cuts and pre-marinated meats can also entice the convenience-focused shopper, a "group that is willing to not look at price as long as it saves them time," said Roerink. "Forty-two percent of shoppers say they want more fully cooked meat in their stores to save time. Value-added [is] another area that's poised for growth that has really driven dollars year after year for our category."
The nutrition-focused shoppers are another group that doesn't shy away from a high price point, as long as it serves their needs. Consider dietary and nutritional messaging on packaging, like lower sodium or noting a leaner cut. Retailers could consider having a dietitian weigh in on products and adding various-sized packages to enable portion control, said Roerink. Nutrition-focused shoppers are also noticing all-natural, organic, grass-fed, hormone-free and antibiotic-free claims. "Information and callouts, a lot of people are looking for that. That's all part of the transparency movement," said Roerink.
And don't forget that meat is a protein. "People are actually now first and foremost looking for the protein content, which is great for us because we're the protein department, but everybody else is stealing our thunder," said Roerink. She noted that everything from yogurt to pasta packaging pushes protein count, but at the meat counter, protein is rarely advertised.
There's plenty that retailers can do to encourage more sales, but what should their priority be? 
When asked that question by an audience member, Roerink had this simple response: "My first priority is always just find one nugget, one thing that you want to change." 

This piece originally appeared on Supermarket News, a New Hope Network sister website. Visit the site for more grocery trends and insights.
Subscribe and receive the latest updates on trends, data, events and more.
Join 57,000+ members of the natural products community.
You May Also Like
---