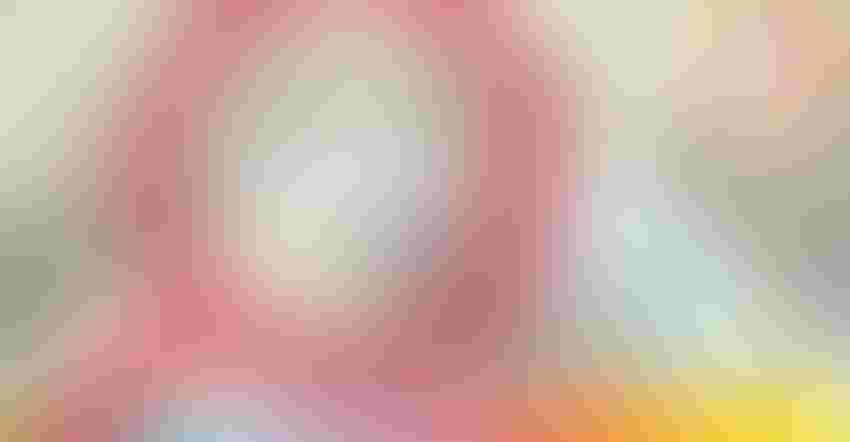 Companies and entrepreneurs in the natural and organic industry launch products every day. But the flood of new functional beverages, plant-based foods, regenerative cheeses, sustainable seafoods and much more appear scattershot on retailers shelves and Instagram feeds; it's tough to keep track of what's novel, and which trends are emerging.
Then comes Natural Products Expo West, every March in Anaheim. That, along with Expo East in Philadelphia in September, is when the industry comes together en masse to showcase innovations, meet and greet, network with industry partners and revel in the show's camaraderie and conviviality.
And when it's over, those who walked the aisles, listened to presentations, talked shop with colleagues and sampled a wide diversity of new products gain much more clarity about what's lighting up the industry, and where it's headed.
But the editors, writers and analysts at New Hope Network—the show's producer—probably pay more attention to the broad trends, as well as the granular parade of individual new product launches, than anybody else.
What are some of the hottest topics this year, according to them? Regenerative organic agriculture, upcycling, sustainable packaging, waterless formulations, ethical superfoods, heritage-rooted ingredients, functional beverages, supplements for women, commitments to local and indigenous food sheds and much more.
Here's a more in-depth look at a few of them.
The regenerative groundswell
"Regenerative gave the show a special energy. The movement feels like the early organic movement," said Jessica Rubino, New Hope's Vice President of Content during a post-show analysis on the Expo West Virtual platform called Top Trends & Takeaways from Anaheim. "It's bringing companies together whether they are certified, or early on in their regenerative journey. There was a lot about what CPGs can do for agriculture, and for our planet."
The distinct pivot toward embracing regenerative certifications and ingredients among brands isn't just taking place among small, nimble start-ups, said New Hope's lead market analyst Amanda Hartt. Now, larger companies are tapping into the trend.
"More and more brands that weren't founded for the benefit of regenerative are talking about strategies for ESG, and how to create methodologies for carbon accounting based on new regulations and industry expectations," she said. "I came back from Expo celebrating these brands tackling the hardest challenges in culture and society."
Among companies embracing regenerative agriculture, Hartt referenced Dr. Bronner's, which is a partner in the Regenerative Organic Certification (ROC) standard; Simpli, an ROC brand with a diversity of products; Simple Mills, a large brand with products ranging from cookies to pizza dough mix; and Purely Elizabeth, which offers a line of granolas and cereals.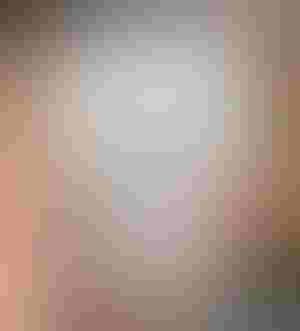 Companies like these, Hartt said, are "doing exactly what research we just conducted says they should do—take the consumer and retailers along on the journey. Be transparent. Share the wins and share the struggles. This is where these brands are coming to purpose in this movement and that is exciting."
Upcycling: Beyond ugly veg
Another movement-based trend at the show? Upcycled foods. The Upcycled Foods Association (UFA) made its debut at last year's Expo West, with a handful of brands participating in the program. Twelve months later, and it's a different story. Upcycled foods are having a moment.
"We saw so many companies not only committed to it, but also yelling it from the rooftops," said Rubino. "There were lots of booths showing the impact of their company's upcycled initiatives, and I was proud of that."
As with regenerative, Hartt was struck at this year's show by the migration of larger brands, like Del Monte, into upcycling, which at last year's Expo was a more niche movement.
"We are seeing brands position around it in the marketplace," she said.
It's not just food turning to upcycled ingredients and certification, said New Hope content creator Gianna Rosenbach. Personal care, too, is riding the wave, with brands such as Babo Botanicals incorporating things like pomegranate seeds destined for waste into their products to add moisturizing benefits.
The upcycled movement even sparked a competition at this year's Expo, sponsored by the UFA and Misfits Market. The Upcycling Challenge invited food entrepreneurs to create products using excess food, and led to 114 applicants, seven finalists and a trio of winners: Atoria's Family Bakery, Chomps and Petit Pot.
Deconstructing and diversifying 
Another welcome trend: focusing on real foods and local communities, said Rubino.
Hartt said brands now are emerging from the countries growing the cacao and coconuts, and not only are they sourcing ingredients from their back yards, they also are manufacturing and processing at home, rather than sending it overseas in the commodity export market. The trend creates value across the community, beyond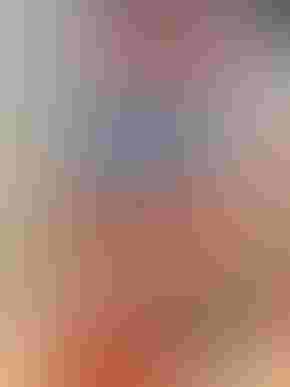 just agriculture.
Among the brands engaged with this trend, Hartt mentioned Amazi, which crafts fruit snacks in Uganda, and Ziba Foods, an Afghani company that focuses on nut and fruit products.
Hartt and Rubino also championed brands started by entrepreneurs rooted in world cultures as exemplars of an especially uplifting advancement in the industry, and one that flourished during this year's Expo West. Brands like MiLa Dumplings (formerly Xiao Chi Jie), Agua Bonita, Elokua with its instant Pozolazo and plenty more lined the aisles in Anaheim.
Food and beverage as medicine
A trend that caught fire last year, food and beverage as medicine, continued to blaze at this year's Expo. Anymore, said Rubino, it's not just about what's not in products. Increasingly, it's about "what can ingredients do to promote human health?"
"Rowdy Mermaid's new line of sodas, Good Mood sodas with ashwagandha, helps with stress relief and tastes great," said Rosenbach. She also trumpeted Three Spirit, a manufacturer of non-alcoholic beverages that offer cocktail-like taste experiences. Meanwhile, Hartt plugged Confidence, a functional beverage that turns to adaptogens for mood enhancement.
"We are seeing mood and wellness top of mind for consumers and brands," said Rubino.
Plant-based, elevated
Last year's Expo witnessed an explosion of plant-based meat alternative products, and the momentum behind the movement has only picked up over. One particular interest this year was the growth of the alt-cheese category, with brands like Climax manufacturing cheeses using AI that taste remarkably like … cheese. Plant-based seafood also expanded during this year's show, with brands like Omni Foods and Jinka sampling craveable seafood-like products.
"Omni had a plant fish fillet that looked like breaded cod," said Rosenbach. "It was remarkable, the taste and texture of it."
Women's wellness
In the supplements space, Rubino pointed toward the abundance of new product launches aimed at women as a mounting trend. Winged Wellness, for example, won a Nexty Award this year for its new product Love Bites.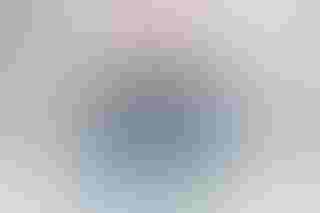 "We are hearing more in the cultural conversation driven by researchers and influencers," said Hartt. "They are really creating a space for women, and I'm excited to see more confidence about this topic among entrepreneurs."
Comfort meets healthy indulgence
Show surprises? Rosenbach said the number of brands revolving around indulgence, with a better-for-you twist, thrilled.
"The Pizza Cupcake brand. The Belgian Boys pancake cereal. We are seeing recreations of things I ate as a kid, that now are better for me, with higher-quality ingredient," she said.
What surprised Rubino? Brami's pasta and Brutal's chocho puffs made from lupini beans, which she grew up eating as snacks.
"The rise of the lupini bean," said Rubino. "I'm very excited."
Subscribe and receive the latest updates on trends, data, events and more.
Join 57,000+ members of the natural products community.
You May Also Like
---
Sep 20 - Sep 23, 2023
Natural Products Expo East is the East Coast's leading natural, organic and healthy products event.
Learn More