8 tips to stay healthy, keep calm and feel good at Natural Products Expo
8 tips to stay healthy, keep calm and feel good at Natural Products Expo
In the fast pace of Natural Products Expo West it can be easy to forget about the nature of the business we're in and leave healthy habits at home. Mind these tips for navigating the long days and feeling good at the show.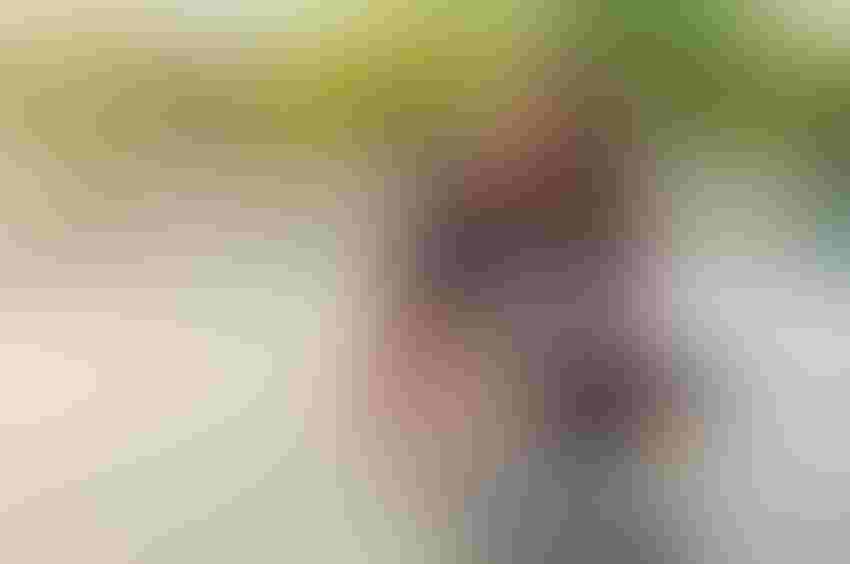 The double-edged sword: We create products that support healthy living, we write and talk about it, we do our best to live healthy lives at home–but then Expo West happens. So much work to be done, clients and customers to see and, of course, all of those old friends to catch up with. Who has time to eat? Let alone sleep. And what's not to love about a glass of wine or two with friends? Except that you have to be up at the crack of dawn again. We get it, Expo West is not always the place where the healthiest you gets to shine. Here are some tips for navigating the show and feeling good.
1. Don't try everything.
There are so many different versions of innovation and yumminess on the show floor, it's hard to resist. But all of those tasters in your stomach together don't always add up to feeling great. We're not suggesting you avoid all together but perhaps pace yourself. Try the yogurts and cheese and crackers in the morning. Go for the premade lunch time tasters later in the morning or early afternoon. Try not to mix the Indian dishes with the Italian, perhaps pick a flavor palette per day. And then try your chocolates and desserts after the main dishes. Coffees, teas, waters can be mingled in throughout the day. The same goes for supplements. Figure out what needs to be taken on an empty stomach, what to try with food and as for that CBD, well maybe save those testers for the end of the day so you don't have to worry about how much they relax you.
2. Get some rest

.

While missing a few good nights of sleep is not going to bring on all of the ailments that long-term sleep deprivation has the ability to do, it can still make us feel pretty lousy. The truth is you're more efficient if you're not sleep deprived, and on a daily basis sleep has been linked to how we learn, creativity and emotional control. To help you get a good night's rest try not to eat right before you crash and aim for a dinner of healthy fats and complex carbohydrates (veggies and whole grains) and foods rich in L-tryptophan (grass-fed beef, wild salmon, dairy, seeds, nuts, veggies and whole grains) have been shown to help with the synthesis of the sleep-inducing hormones serotonin and melatonin. Of course, if you're having troubles sleeping a small dose of melatonin or valerian could possibly help, too.
3. Drink that water

.

We know you've heard enough about hydrating, but it's easy to forget when you're busy with clients all day, stuck on the show floor and that water fountain seems oh so far away. But proper hydration means better circulation and the body is better able to absorb water-soluble nutrients, which help keep you feeling energized. So remember to bring your own reusable water bottle so you can keep it by your side and continue to fill it throughout the day. How much do you need? Divide your weight in half and this will give you your daily ounces requirement. If you weigh 140 pounds, you need roughly 70 ounces a day or just over 8 cups of water. Of course, if you're out late sipping wine or up early drinking coffee, you'll need a bit more. Tired of water? Reach for some coconut water (known as a natural sports drink for its potassium content) or any one of a number of healthy beverages you'll find on the show floor.
4. Move your body (out of the booth)

.

We know time and sleep are both precious at this show, so it can be hard to motivate to fit in that workout. But even a quick 30-minute walk in the morning to get the blood flowing will do you good. We've all seen the studies that suggest a sedentary lifestyle is worse for you than smoking, diabetes or heart disease. So a little jog around Disneyland is worth it, right? There's always the hotel gym or find your balance at daily yoga at the Grand Plaza Stage from 7:30 to 9 a.m.
5. Get your head in the game.
If after your walk or in lieu of walking you really just need to ease the anxiety and turn off the blender brain chatter going on in your head, then we would definitely recommend joining the morning meditation sessions held at the Arena Plaza Stage from 8:15 to 9 a.m. If that seems like too much time, than try downloading the apps Headspace or Insight Timer to meditate on your own terms. Of course, you can always just find a quiet corner to sit in at any time of the day, close your eyes and just let your mind relax for a moment. Consider even a moment of gratitude for being surrounded by wonderful people in such a great industry.
6. Eat healthy and enjoy a glass (not a bottle)

.

Of course, it's easy to get caught up in a nice dinner with friends and colleagues, but you don't want to be paying for it the next day. For dinner, focus on healthy proteins and fats, complex carbs, including lots of veggies, while watching your sugar intake. All of those sauces and desserts may not only leave you feeling a bit sluggish the next day, they might hinder your ability to get a good night's sleep. Likewise, while we're not in the business of telling you what to do, we're just saying, that sometimes that third glass of wine doesn't feel so great in the morning when you have a long day on the show floor. So sip mindfully … and of course, don't forget to hydrate!
7. It's all about the shoes.
We know we've said it before, but we have to say it again, dress for comfort, and nothing provides comfort on the show floor more than a good pair of shoes. At the very least, you can always wear sneakers to walk to the show and get to your booth, and then slip on your shoe of choice. But blisters happen fast, and the conference center is large. Your feet will thank you for thinking of them.
8. Prep before you go.
Of course, you'll want to keep all of these things in mind even in the upcoming weeks to the show. It's a busy time. It's best not to arrive at a conference center with thousands of people feeling rundown or worse yet under the weather. Get that elderberry and vitamin C out and load up on your probiotics. Vitamin C has been shown to help manage cortisol levels, the hormone released in response to stress and which is known to wreak havoc on blood sugar levels. Likewise, probiotics help to support your immune system. 
Subscribe and receive the latest updates on trends, data, events and more.
Join 57,000+ members of the natural products community.
You May Also Like
---