Expo East's non-alcoholic beverages thrill this booze writer
Expo East's non-alcoholic beverages thrill this booze writer
"They offer a nice break from booze during a night out, and due to their formulations, they present as interesting adult drinks." Read more details.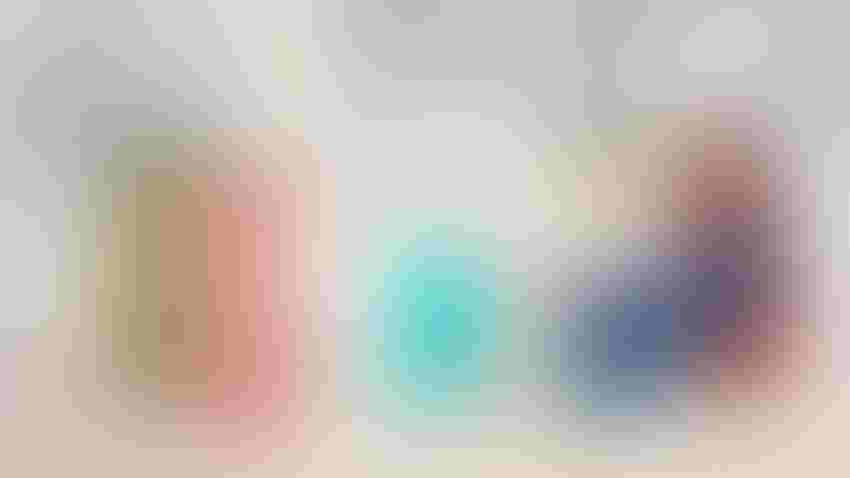 As a former booze writer, I was especially keen to sample the non-alcoholic beverages at Expo East in Philadelphia this week. While the category has been around for decades, for most of that time it revolved around alcohol-free beer. Wine eventually joined the party. But cocktails? There wasn't much innovation until the past few years.
But now, the mocktail movement seems to be leading the category, at least in terms of new products. And many of the leaders lined a long aisle at Expo East, in a section sponsored by the Adult Non-Alcoholic Beverage Association. That's right—the industry's momentum has led to the emergence of a Washington, D.C., trade association.
I sampled every brand in the section, which seemed effervescent with excitement and enthusiasm. By the end of my tour, I was a convert. The products shine. And as a drinker, too, I fit into the category's dominant demographic. According to recent Nielsen data, 94% of people who buy non-alcoholic beverages also buy boozy drinks. I sip them because I appreciate the flavors and experience; they offer a nice break from booze during a night out, and due to their formulations, they present as interesting adult drinks. Seltzer water with lime they are not.
A favorite brand, without hesitation, was Parch Agave Cocktails. The line rests on a foundation of agave, which is the fruit from which tequila is made. To that, the brand adds bitter botanicals, adaptogens and other ingredients to yield drinks that offer the complexity and balance that comes with a proper cocktail.
"We are a post-6 p.m. beverage, an adult beverage," said co-founder Ila Byrne. "We are one step in the familiar, and one step in the intriguing."
As a lover of smoky mezcal, I fell hard for the Spiced Pinarita, a blend of agave, pineapple, cayenne, prickly pear cactus fruit, mole bitters, cocoa extract and desert botanicals. This ready-to-drink beverage will become a standard at my house—and it's fairly available in retailers, and always available online.
Other examples of non-alcoholic excellence include:
Caleño Drinks, a spirit brand that leans into tropical vibes.
It seemed to capture many of the elements of a proper spirit, without the alcohol burn. Brand rep Jane Mackay told me that the company steam distills its botanicals just as with many traditional alcohol brands—and then removes the ethanol. She poured me the company's rum alternative, mixed with a lime-forward mixer and soda water. Extremely refreshing.
Grüvi, an established brand of non-alcoholic beer and wine.
"We start with premium wine, and then gently remove the alcohol," said Anika Sawni, Grüvi co-founder. "Then we add back in some of the flavors, so oak flavors and tannins, and we round it out so that it has a sophisticated flavor."
I tried Grüvi's ready-to-drink bubbly rosé, sangria, red and "Secco," a play on Prosecco. Kudos all around.
Seraphim Social Beverage, a wine-like beverage that leverages botanicals for effects.
This award-winning line of drinks incorporates botanicals like oat extract to achieve effects—the oat extract, for example, is there to support stress relief and the nervous system. It also includes things like reishi mushroom, oak bark and other ingredients, all of which simultaneously lead toward effects while achieving complex flavors.
"We think of this as a social beverage, and it's in its own lane," said founder and CEO Stephanie Schaich Bricken. "It's a different social beverage—even for just being home alone and being social with yourself. It's complex, like most good alcoholic beverages, and it gives you a good feeling, with calming effects."
I appreciated the drink, and agree with Stephanie's comment about being in its own lane. It doesn't taste like wine, beer or a cocktail. And it doesn't remind me of another wellness beverage. It's unique—and interesting. I'd savor it in a wine glass.
Subscribe and receive the latest updates on trends, data, events and more.
Join 57,000+ members of the natural products community.
You May Also Like
---