Growing organic: Essential sessions at Expo East 2023
Growing organic: Essential sessions at Expo East 2023
With so many booths, products and education sessions, planning your days in advance is a necessity. Mark your calendar for these can't-miss sessions.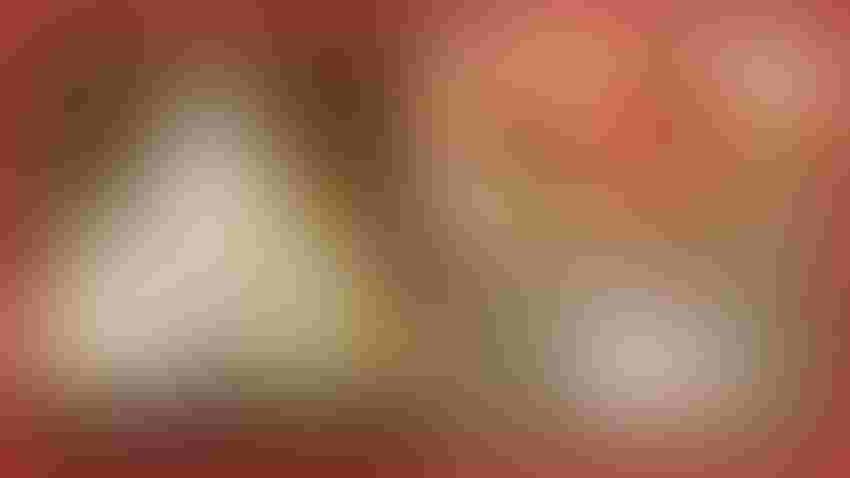 The organic marketplace continues to evolve, reaching $67.6 billion in sales in 2022 with food sales crossing $60 billion for the first time.
At the same time, brands are adopting Regenerative Organic Certification at a rapid pace: The NEXT 2024 Trends and Innovations Special Report shows that 19% of progressive shoppers and 10% of traditional shoppers intend to purchase from brands that follow regenerative agriculture practices.  
If staying on top of what's happening in the organic marketplace is top of mind this year, you're in luck! Events focusing on organic are a highlight of this year's Natural Products Expo East programming.
Read on for a quick overview of what's happening and where, and what you won't want to miss.
2-6 p.m. ET | Wednesday, Sept. 20 | Level 300, Grand Hall Ballroom B
Sponsored by Eden Foods
Harvest Festival is a unique and invaluable time to connect with brands before the main exhibit floor opens. Many brands showing at Harvest Festival do not have booths on the main trade show floor and many products are new, so this is a don't-miss event for anyone interested in the innovation of organic products, as well as those attendees who prefer a more laid-back environment.
Thursday, Sept. 21-Saturday, Sept. 23 |Organic Park, Level 200, Hall B
The Organic Park Scavenger Hunt, taking place in the Organic Park during all show hours of Natural Products Expo East, is a great way to get to know more about the organic industry. Visit all 10 science stations anytime during tradeshow hours Thursday through Saturday, fill in the blanks on your scavenger hunt card and, when it's complete, submit your card at the raffle station in the Organic Park for the chance to win one of three very exciting prizes.
11 a.m.-noon ET | Thursday, Sept. 21 | Level 200, Room 201A
What can the natural products industry do to shore up agricultural supply and economic resilience for years to come? Rebecca Gildiner from Daily Harvest, Bob Quinn from Quinn Far & Ranch, Nova Sayers from HowGood and Elizabeth Whitlow from Regenerative Organic Alliance ponder these questions and discuss everything from regenerative organic practices to finance models that increase health and wellbeing of farming communities.
1-2 p.m. ET | Thursday, Sept. 21 | Level 200, Room 201A
Innovation often pops up in beverages before it travels to other categories, and the natural and organic sector is no different! Scott Dicker from SPINS, John Foster from Wolf & Associates, Robert Haynes from Yoro and Kenny Oyefara, co-founder of Elari Tigernut Root Milk, offer insight into what's trending, why shoppers are willing to experiment in this category, where organic ingredients are innovating and more.
1-2:30 p.m. ET | Thursday, Sept. 21 | Level 200, Room 201 B
With the next Farm Bill scheduled to be released by end of year, the approaching Strengthening Organic Enforcement (SOE) compliance deadline of March 2024 and Regenerative Organic Certification (ROC) gaining momentum, there's a lot to talk about when it comes to the organic marketplace.
Join Jennifer Tucker, deputy administrator of the USDA National Organic Program, Jeff Tkach, CEO of Rodale Institute, and Tom Chapman, CEO and executive director of the Organic Trade Association, as they discuss the issues facing organic today. In this same session, Sherry Frey, NIQ's vice president of total wellness will update the audience with the latest trends shaping the organic marketplace, and Tucker will lead a brand panel discussion with Ciranda, Ashland and Global Organics on market development, what's working and what's not.
1:30-2:30 p.m. ET | Thursday, Sept. 21 | Level 200, Room 204B
Presented by Biofach
Biofach presents an engaging session that will provide an overview of organic trends and the actions the International Federation of Organic Agriculture Movements (IOFAM) and collaborators are taking to grow small organic farmers and provide organic food for all.
4-6 p.m. ET | Thursday, Sept. 21 | Organic Park, Level 200, Hall B
After a long day of exploring new brands and ideas, don't miss the Organic Park Happy Hour, featuring organic wine and networking with the organic community.
Subscribe and receive the latest updates on trends, data, events and more.
Join 57,000+ members of the natural products community.
You May Also Like
---