Hall of Legends honors 6 inductees at Natural Products Expo West 2019
Hall of Legends honors 6 inductees at Natural Products Expo West 2019
On Thursday, March 7 in Anaheim, New Hope Network honored six individuals who have devoted significant portions of their lives to making the natural products industry what it is today.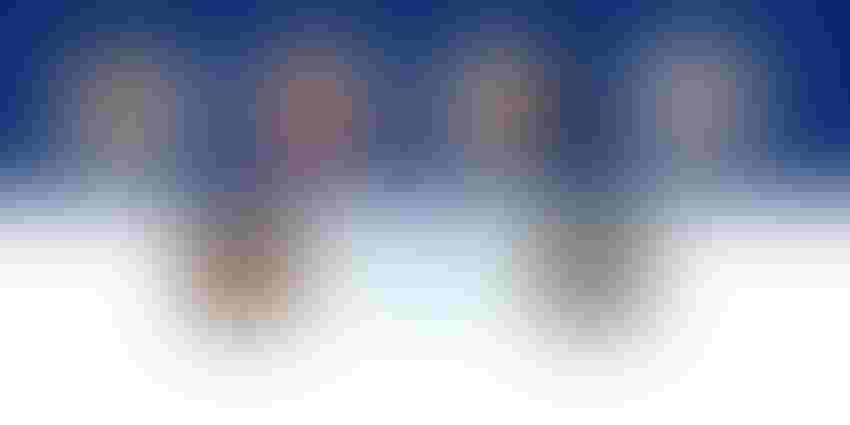 Each year at Natural Products Expo West, New Hope Network honors some of the natural products industry's greatest contributors in its Hall of Legends ceremony.
Legends are individuals at the center of stories about change—influencers who change the way we do what we do with enduring impact. Get to know the Hall of Legends class of 2019 below.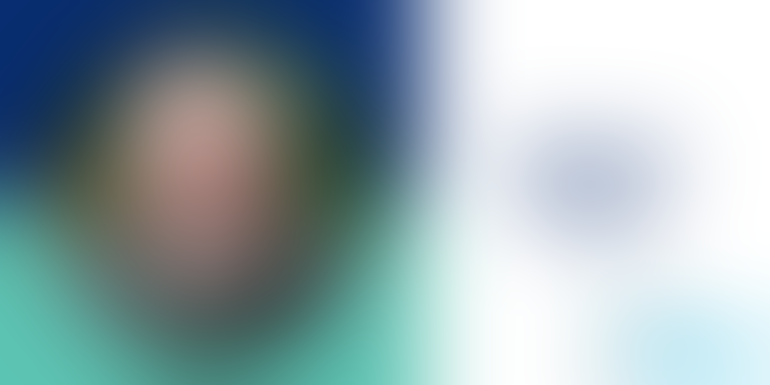 James A. "Jim" Duke (4 April 1929–10 December 2017) was an American ethnobotanist and herbal medicine advocate. Jim was born in Birmingham, Alabama and received his doctorate in botany from the University of North Carolina in 1961. He was the author of numerous publications on botanical medicine, including the CRC Handbook of Medicinal Herbs and Medicinal Plants of the Bible. Many of his books were illustrated by his wife of over 50 years, Peggy Duke. Jim was perhaps best known for his 1997 bestseller, The Green Pharmacy and his Phytochemical and Ethnobotanical Databases compiled while at the USDA.  
During the late 1970s he was chief of the Plant Taxonomy Laboratory, Plant Genetics and Germplasm Institute of the Agricultural Research Service, USDA. Throughout his career and into "retirement," he led many eco-botanical tours focusing on ethnobotany, most often in the Amazon basin of Peru. He also taught for many years at Maryland University of Integrative Health (formerly Tai Sophia), usually barefoot in his Green Farmacy Garden. Jim's 20 years of post-USDA compiled data has been licensed to Botanica Elaborum, a company owned by Jim's family and several investors. Botanica Elaborum and Vitreon America are collaborating to make Jim's phytochemical database accessible for commercial and educational applications, including research to discover new medicines. 
Jim was an excellent musician and a fair poet, sometimes writing botanical lyrics to well-known songs like John Prine's Paradise. He enjoyed near weekly jam sessions with the Critical Mass Band, the critical members being his son John on guitar, Jim Weed on hammer dulcimer and Jim himself playing "stand up" bass (in quotes because he could no longer stand up). Jim died at his home in Fulton due to a range of mostly self-diagnosed and untreated conditions, ranging from arthritis and gout, to hypertension and insomnia, "worrywortism" and xerostomia.  
Jim's legacy is carried on in both the southern and northern hemispheres of the Americas. The Amazon Center for Environmental Education and Research (ACEER) has established the James A. Duke Ethnobotanical Fellowship to increase opportunities for research by Latin American graduate students that fosters biodiversity conservation in the Peruvian Andes and Amazon. Also in Peru, Shaman Guillermo Rodriguez of Explorama maintains and facilitates educational use of the ReNuPeru Ethnobotanical Garden near the Napo River, which is still visited by a University of Maryland class he led for several years and is now led by FDA scientist Andrea Ottesen. To the north, Duke's beloved Green Farmacy Garden in Fulton, MD is in the capable hands of Garden Director Helen Metzman with support from the Maryland University of Integrative Health and the Duke family.  
Jim is survived by his wife Peggy, his son John, his daughter Celia and five grandchildren. Countless scientists, herbalists and gardeners were inspired by his teachings, his writings and his good-humored songwriting. Jim's passion for botanical medicine, good folk music and cheap wine will be long remembered. 
Maria Rodale and Jeff Moyer both got their start working on the original Rodale Organic Farm around the same time over 40 years ago. It's where they both developed their understanding and love for the "Organic Method." 
Maria Rodale took that passion and experience to the family publishing business, publishers of Organic Gardening, Prevention, Men's Health, Women's Health, Runner's World and Bicycling magazines and Rodale Books. She worked her way up to CEO and Chairman and also served as Co-Chair of the Rodale Institute for many years. During that time she also wrote Organic Manifesto, How Organic Farming Can Feed Our World, Heal Our Planet and Keep Us Safe, and Scratch, Home Cooking for Everyone Made Simple, based on recipes from her blog Mariasfarmcountrykitchen.com. Her work builds on the work of the whole Rodale family, starting with JI and Anna Rodale, Robert and Ardath Rodale and her siblings, nieces and nephews and children. In fact, her daughter Maya Rodale is now the Co-Chair of the Rodale Institute. 
Jeff Moyer took his passion for organic to the Rodale Institute, becoming farm manager and then farm director. He planted the first Farming Systems Trial fields, he invented the Roller Crimper and finally became the Executive Director. Jeff brings a farmer's perspective and approach to issues in organic agriculture. He is a past chair of the National Organic Standards Board, a founding board member of Pennsylvania Certified Organic, founder and past Chairman of the Board of Director of The Seed Farm (an incubator for new farmers), a Board Member of The Soil Health Institute, Chairman of the Board of Directors of the Regenerative Organic Alliance (the host organization for the Regenerative Organic Certification ROC) and a Board Member of Pennsylvania Farm Link, and Board Member of IFOAM NA. 
Together, Maria and Jeff watched organic go from complete ridicule to total respect. They didn't agree on everything. They still don't agree on everything. But they do agree that organic is the best path forward for healthy soil, healthy food, healthy people and a healthy planet. And now, the time for Regenerative Organic has come.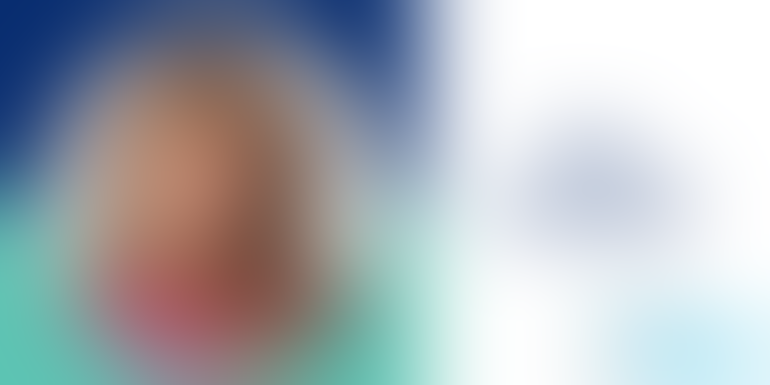 Pat Sardell is co-founder and co-owner of Country Vitamins, an independent retail supplement store begun in1982 in Corvallis Oregon with her husband Glenn.  She has been an active advocate for the industry, serving on the board of directors  of the Natural Products Association, the trade association which advocates for consumers, manufacturers and retailers by educating legislators on the products they protect and watching for regulatory overreach.   
Pat served on both the regional chapter, NPA Northwest as well as the NPA National from 2000 to 2015.  While serving as President of the NPA National, Senator John McCain proposed a bill that would give the Food and Drug Administration (FDA) the power to restrict the sale of vitamin supplements, minerals, and herbs, repealing key provisions of the Dietary Supplement Health and Education Act (DSHEA)  Under her leadership, the association successfully pushed back on Senator McCain's bill and keep restrictions off dietary supplements.   
Also, Pat was involved in the reorganization of the NPA, working to align the regional affiliates in order to work more closely with the National Association.  Twice yearly she lobbied our congressional leaders on issues that affect access and availability of supplements and health issues related to natural products.  
She was named as an NPA Industry Champion in 2013. 
Pat continues to maintain several congressional connections and advocates for the industry independently. 
Pat is also involved in her community supporting promotion of independent businesses and community vitality.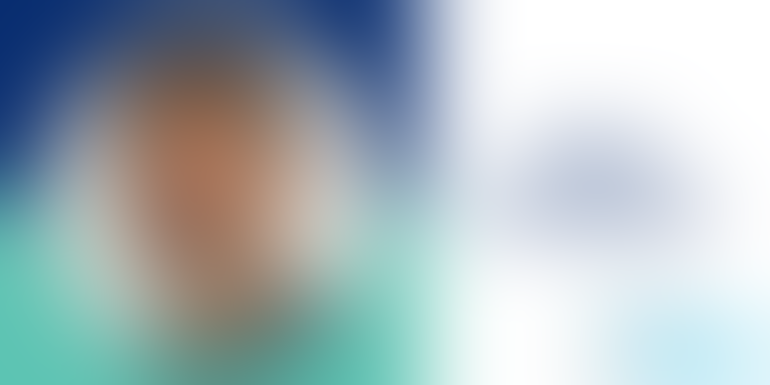 Paul's passion for natural healing began as a young child while accompanying his pediatrician dad on house calls. Paul understood that it wasn't simply the medicine that enlivened healing, but the loving care emanating from his father to his patients. In the early 1970's, Paul embarked on a formal study of alternative health through personal explorations into healing and avid readings of the naturopathic greats of our time.  
Paul formalized his Master Herbalist training at The School for Natural Healing under the direction of Dr. John Christopher, which ignited his passion for teaching, lecturing and formulating. His early herbal formulations were recognized as "new chapters" and set the stage for a procession of singular contributions to the food supplement industry.  
In 1986, Paul formulated the products we now know as New Chapter dietary supplements, the first line of whole food probiotic nutrients integrated with holistic herbal extracts. Upon their move to Vermont, Paul and his wife Barbi, began the intensive building of New Chapter, beginning in their home and then expanding into larger and larger facilities. Recognizing the tremendous healing potential of ginger in the early 1990s, Paul was the first to integrate the technology of supercritical extraction into a full line of ginger products and wrote his first book, Ginger Common Spice & Wonder Drug.  He then founded the first organic and now Biodynamic blue ring ginger farm in Costa Rica in 1994.  
In 2000, he wrote a book on the links between cyclooxygenase (COX-2) and arthritis, some cancers and Alzheimer's, Beyond Aspirin.  
He formulated Zyflamend, the first of its kind multi-herb, natural anti-inflammatory/natural COX-2 inhibitor which has 24 published studies (pubmed.gov) from prestigious research facilities including, but not limited to:  MD Anderson Cancer Center, Columbia Presbyterian, Cleveland Clinic, Nanjing Medical University, University of Tennessee, Memorial Sloan-Kettering Cancer Center.  
In 2005, New Chapter became the first to achieve Organic certification in the supplement industry under the standards of the USDA National Organic Program, and subsequently was the first vitamins and supplements to be Non-GMO Project Verified. 
Over a 20+ year period, Schulick formulated and launched several innovations that quickly rose to the number #1 selling rank in categories including, prenatal vitamins, men's vitamins, women's vitamins, herbal formulations, herbal singles, mushrooms, calcium, etc. elevating New Chapter to the leadership, #1 brand according to SPINS/neilsen) in the natural products industry.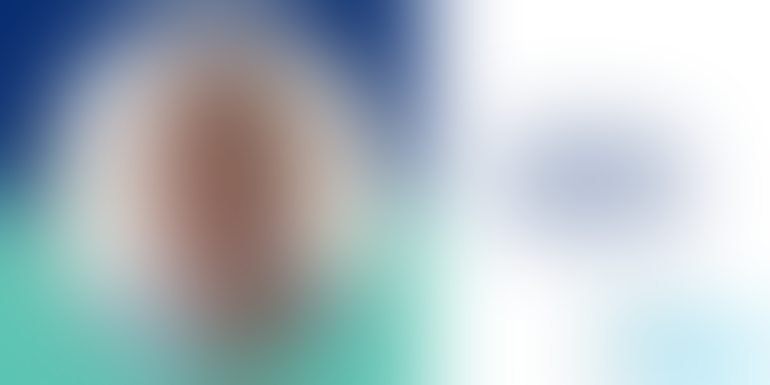 Phillip Nabors co-founded Mustard Seed Market & Café in Akron, Ohio with his loving wife and partner Margaret Nabors. Mustard Seed Market first opened on April 15th, 1981 and was one of Akron's first health food store with an emphasis on food. A small, but mighty, 2,000 sq. ft. location first brought the concept of 'clean eating' to Akron. In order to define what 'clean eating' meant, they came up with what today is known as our "Golden Ingredient Standards": Free of artificial colors or flavors, artificial sweeteners, high fructose corn syrup, partially hydrogenated oil, routine antibiotic or hormones in meat, bleached and bromated flours, harmful chemical preservatives, irradiation and cruelty-free cosmetics.
At the time, that list was radical and it took great effort to procure foods that adhered to those standards. Other health food store across the nation caught wind and also adopted them. When Mustard Seed outgrew the original location, they transplanted into a new 9,000 sq. ft. location in 1989 and built a full-service Café on the mezzanine level, a first of its kind. This location expanded to 31,000 sq. ft. in 1996 and to 36,500 sq. ft. in 2014. 
In October of 1999, Margaret & Phillip opened the 2nd Mustard Seed location in Solon, Oh, as suburb of Cleveland. At 56,000 sq. ft, the Solon location is one of the largest independently owned health food stores in the nation and Mustard Seed won Whole Foods Magazine's Retailer of the Year award in 1999. Mustard Seed's most recent location opened in 2015 in the hip neighborhood of Highland Square in Akron. A unique public-private partnership with the city of Akron, this location solved that was food desert with a health food store. New Hope voted and awarded that location Store of the Year, making it the best health food store that opened in 2015.  
In addition to being a pioneer and trailblazer in Northeast Ohio, Phillip championed 2 very important industry causes. The first legislative effort that Phillip was involved in was the creation of DSHEA, the Dietary Supplement Health and Education Act of 1994. Serving as the retail chair board of directors. Phillip along with fellow retailer Cheryl Hughes came up with the idea of 'Blackout Day' where they organized health food stores across the nation to put fake jail bars over their supplements and didn't allow any customer to purchase them. They channeled the customers' anger and frustration towards their lawmakers and helped generate the greatest number of letters to Washington since the Vietnam War! People power for the win. Phillip helped work with then Democratic Senator Tom Harkin of Iowa and Republican Senator Orin Hatch of Utah in order to pass the bipartisan legislation that has helped change the course of agriculture and public health for the better. 
The 2nd legislative effort Phillip was involved in was helping pass the National Organic Law. Before national distributors carried a full array of certified organic produce, Phillip worked to help source the highest quality certified organic produce directly from small farms and coordinated a complex shipping network in order to create a steady flow to offer Mustard Seed customers. His first-hand experience dealing with different state organic laws helped inform the conversation for the need of a single, federal law to level the playing field. 
Phillip and Margaret bought a blueberry farm in between Akron and Columbus and it is now Ohio's largest certified organic blueberry farm with 20 acres of blueberries. Phillip is still the acting president of Mustard Seed Market & Café is helping groom his 2 sons, Abraham and Gabe, to be the 2nd generation owners to lead Mustard Seed into the future.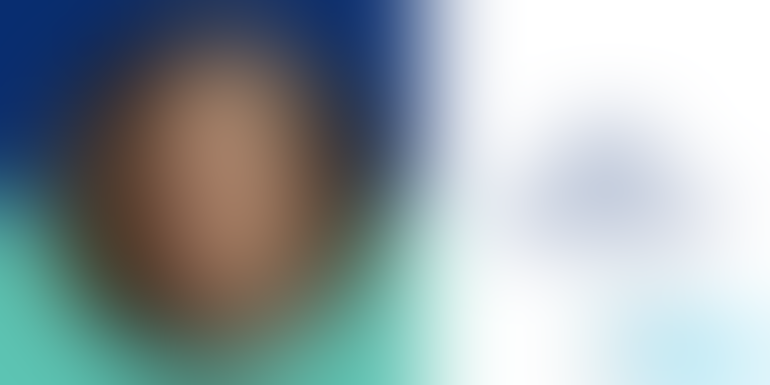 First and foremost, Bill Stewart was a man of uncompromising integrity–a man of vision and fortitude who truly walked his talk and lived his organic/natural lifestyle like you and I breathe.
Music, the outdoors, his work and his many relationships, were his passion. He played guitar and sang in several bands. He was a master athlete, skiing, climbing and cycling the highest Colorado peaks and he took that same dogged determination to his business dream.
When it came to honesty, he set the bar. With a wry wit, he was a devoted friend to countless people. He had the rare quality of being truly noble. A legacy foodservice professional, he was the son of three generations in the business. He carried on this tradition, and through a long and tedious process, he pioneered the distribution of natural and organic foods into the foodservice industry.
In order to do so, he had to re-craft and innovate the very systems that distributed and streamlined the products into hotels, airports, restaurants, university and corporate cafés. He was curious and resourceful, always looking for ways to improve the way healthy food could get to the mass population. Previously, he worked at Del Monte Foodservice, handling National Account Sales where his world revolved around processed canned foods.
When his wife Kim was diagnosed with cancer, they moved to Boulder in 1991. While she was going through chemotherapy, he and her father, a thoracic surgeon, did nationwide research for alternative means to try and save her. They began to connect the dots between nutrition and overall health and wellness, discovering a pattern of linkage/causal relationship between empty, processed food and cancer.
Her illness was the catalyst that launched his journey into natural foods and lifestyle. When his wife died, he vowed never to sell "empty, fake or dead food'" again. 
He founded Real Food Services in 1992 to promote and market organic, natural and vegetarian food products into the food service arena. This was not just a business for him. Bill had a vision: that the world could be a healthier place overall with clean food and good nutrition available wherever people traveled in the US. He saw an emerging trend: the majority of the food dollar was being spent outside the home and he would say that 25 percent of the population asks for vegetarian fare when dining out. "We need to meet their needs." He wanted to capture those dollars and serve this demographic segment healthier choices.
Somehow, he knew healthy food was not a fad, but a trend that should become part of the fabric of our lives. And indeed it has. Financial success was not his motivator–spreading the availability of healthy food was–which is why he persevered on what became an uphill climb of over 25 years. He developed the first planagram at the University of Colorado and secured the Microsoft and Sprint cafeterias by convincing chefs (one at a time), but getting a solid distribution system in place to move natural/organic foods was challenging because one didn't exist.
Initially it cost more than it was generating. His legacy brands stuck with him thoughout; Small Planet Foods, Cascadian Farms, Lundberg Family Farms, White Wave, Muir Glen. He went on to represent many iconic brands into top foodservice businesses: He flew to Houston in the mid-late 90's in his suit with cowboy boots and his trademark bolo tie to meet the VIP's of Sysco Foods.
They snickered, as though saying, "Who is this dude with his cowboy boots trying to sell us 'fringe' foods?" 
Sysco did pick them up but would drop them again because of "low velocity." They didn't see the vision so they lacked the commitment early on. The manufacturers wanted 'in' but did not see the numbers either. No one seemed to see the whole picture and potential as Bill did.
He persevered, and, ultimately, made the inroads he needed for success with Sysco and created relationships with the other top foodservice distributors. Stewart's grandfather had a brand name that was never used, Moonrose. Bill took that name and in 2004 with his colleague Al Haeger, created a label and started an additional company called Organic Table to launch his brand of vegetarian products. He developed a relationship with the then CEO of Sysco, who happened to be a member of the emerging Slow Foods movement and ended up selling the brand to them.
They recognized that with very little advertising, his vegetarian products were pulling good numbers. The products were produced by vegetarian companies and packaged under the Moonrose brand for Sysco. Bill helped them with their national accounts like Sodhexo and Aramark, and over a five-year period he restructured their natural division. He had to create a new template, a new language and new logistics for all the players involved from the manufacturer to the distributor.
He was generous to a fault. He spent literally hundreds of hours–pro bono–teaching brands his "Foodservice 101." In 2016 he founded Real Food Sales with a number of colleagues to take his concept to the next level as a "national foodservice strategic sales and channel management company, providing a single source for natural and organic products." RFS continues with its experienced, professional team, dedicated to carry on the legacy of Bill Stewart's vision. 
In addition, he became the go-to person for New Hope when they needed any kind of information on foodservice and served on panels at the Natural Product Expo. The foremost authority on foodservice in natural, he gladly and tirelessly spoke of his mission to all who would listen. In 2016, National Restaurant Association research found that, "more than seven in 10 adults are trying to eat healthier at restaurants than they did two years ago. Restaurant operators are taking notice, with more than eight in 10 saying their guests pay more attention to the nutrition content of food now than they did two years ago. Strong majorities of consumers have noticed that restaurants feature more nutritious options on menus now compared to two years ago."
Bill met his soon-to-be second wife Pamela Haskell, now Stewart, in 1995. Through his connections and encouragement, she pivoted her existing public relations firm's focus to the natural products industry, and founded Essenza Communications, Inc., a full-service public relations, digital/social engagement and influencer marketing firm specializing in the health, wellness and natural products industry, with expertise in renewable energy, technology, outdoor industry, and more. She was his best friend, his adventure partner and stalwart champion and advocate for his dream. 
And, of course, Bill writes his own epic epitaph:
"Well buckaroos and buckarettes, my time here in this body has bagged its last rodeo, sunrise, sunset, mountain peak, ocean break, spring, summer, fall and has settled in on winter. I have set sail on the great mystery and journey that I have pondered on for quite some time. I was privileged to have had a wonderful and creative life, full of boundless pleasure and deep sorrow. I was the father to two beautiful children, Wilton Todd Stewart and Elizabeth Doane Stewart. Both independent and strong.
I was privileged to be married to their mother, Kimberly Doane Stewart who passed in 1994. From there, by divine intervention, I met and married Pamela Beckedorf Stewart, with whom I shared more adventures then I could have ever imagined. Oh, the joys I have had in this life. Great family, friends, peaks, powder, bikes, dogs of distinction, dancing, bands and a career in following my heart.
I learned early on to flow with the river and avoid fighting the current. Love, as it turns out, is all you need. I was a lucky boy!
No need to belabor on much more because I will be back before you know it, to start all over again. Look for that person with a guitar, a grin, a soulful voice and a dream."
Subscribe and receive the latest updates on trends, data, events and more.
Join 57,000+ members of the natural products community.
You May Also Like
---