Hall of Legends welcomes new inductees at Natural Products Expo West 2018
Hall of Legends welcomes new inductees at Natural Products Expo West 2018
On Friday, March 9 in Anaheim, New Hope Network honored seven individuals and one family who have devoted significant portions of their lives to making the natural products industry what it is today.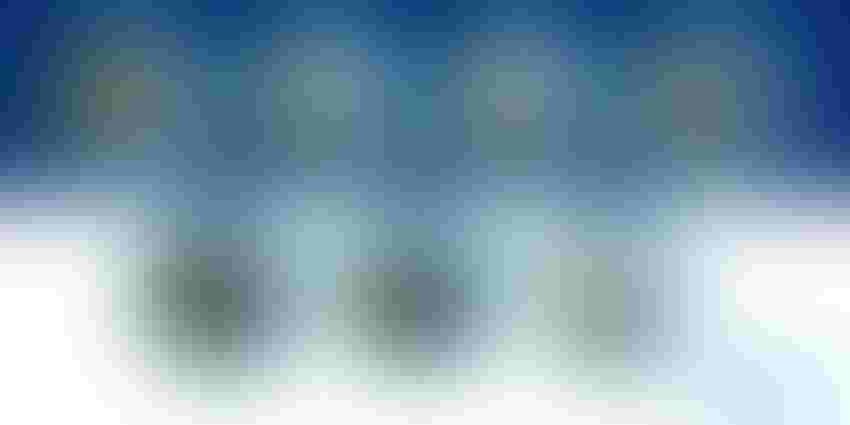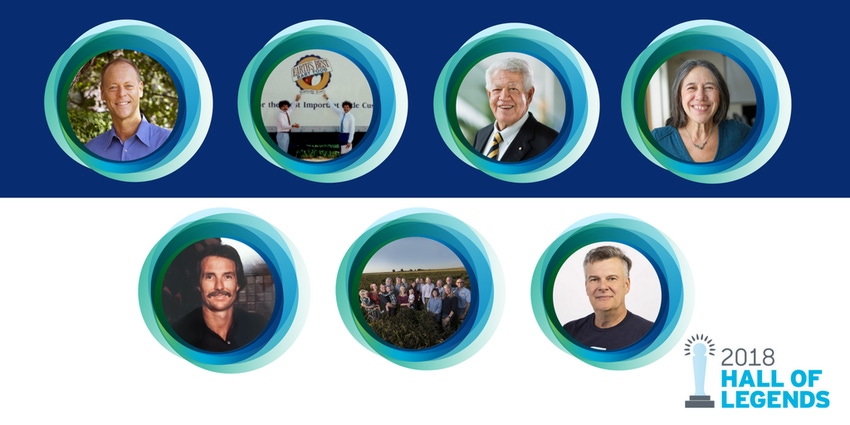 Each year at Natural Products Expo West, New Hope Network honors some of the natural products industry's greatest contributors in its Hall of Legends ceremony.
Legends are individuals at the center of stories about change—influencers who change the way we do what we do with enduring impact. Get to know the Hall of Legends class of 2018 below.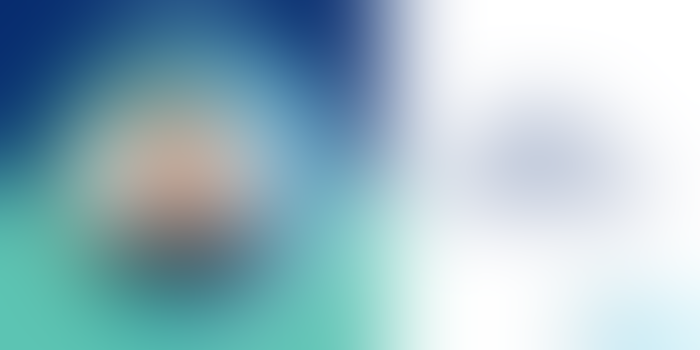 John H. Anthony passed away suddenly and too soon on Oct. 28, 2017. John is remembered with overwhelming love by his family, as well as by hundreds of friends and colleagues in our Industry across North America.
John had over 40 years experience in the food business, 30 of which were dedicated to natural foods in both the U.S and Canada. He achieved success in many different roles including sales and marketing, retail grocery, distribution and consulting. His broad understanding of the market and his ability to excel at strategy, tactics and execution, combined with his skill in building strong business relationships, enabled him to be consistently successful.
John was born in Vancouver B.C. on April 13, 1956. His passion for organic food began in childhood, at the family's summer cabin, helping his mother with the family garden. John began his career in the food industry at Woodward's Food Floors in Vancouver. Woodward's Food Floors was a family-owned chain of stores located cities across British Columbia and Alberta. John held various roles in grocery and produce during his 10 years with Woodward's. John gained his first exposure to the appreciation of food from seed to shelf while participating in a Vancouver-produced cooking show selling fresh herbs and vegetables to two local celebrity chefs. In the late '80s, after Safeway Canada purchased Woodward's, John graduated to another career path as a broker and left Woodward's/Safeway Canada to form Anthony Marketing. 
He found his calling when he landed the position of director of sales in the late '80s at a rapidly emerging organic cereal company called Nature's Path (perhaps you've heard of it!). As Nature's Path grew very rapidly, he developed a strong commitment to the natural foods industry and its ethics. John had tremendous energy and a remarkable ability to connect people and build networks. His natural talents and skills carried him to great success on both sides of the border from Nature's Path to Kettle Foods, Clif Bar and UNFI's Blue Marble brands. From 2010 to the present, he was a member of Clif's White Road Investments, a proponent of inspired long term investments in mission-based small companies. It was here John discovered his dream job. A consummate trailblazer and builder of networks, he was manager, mentor and leader to many fledgling CEOs and sales directors in WRI's portfolio of natural products enterprises.
John's mentorship was not limited to those directly connected to him; he appreciated people who worked hard, had integrity and a passion for natural foods. John has been a mentor to many developing natural foods industry professionals, educating them on the business, and connecting them with others who can help them grow in their roles and progress in their careers. Brilliant at solving problems and a quick study in everything he pursued, he was simply the best. John carried this same ethic of high energy, passion and inclusiveness into his personal life. He loved people, recognized competence and integrity, brought people together, looked after them, laughed with them, supported them, cherished them and needed them. He knew how to inspire, organize and lead. He also made it a priority to have fun, to work hard, to eat well, to exercise and to value human relationships.  
John Anthony left us suddenly and too soon. Our industry shed a collective tear the day he passed. His legacy reflects brightly the high standards and environmental leadership of the organic foods and fair trade movements to which he was so deeply committed.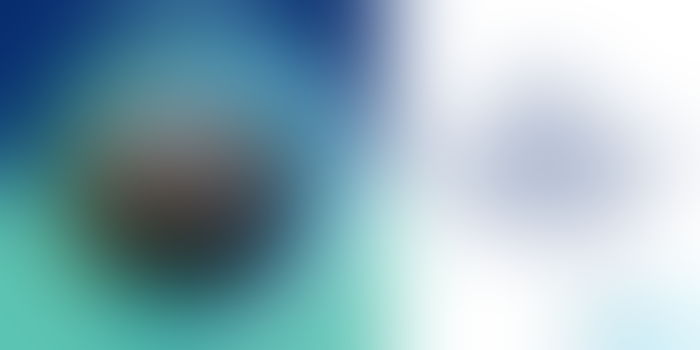 Lundberg Family Farms is committed to growing and producing quality rice and rice products for families. Since 1937, the Lundberg family has been growing healthy, great-tasting rice while respecting and sustaining the earth for future generations.

Lundberg Family Farms is a leader in organic and sustainable farming practices. Founders Albert and Frances Lundberg left the Dust Bowl in Nebraska and moved to California and made a commitment to take care of the soil. In the 1960s, Albert and Frances' four sons, Eldon, Wendell, Harlan and Homer recognized they had something special with the rice they were growing since it was so different from conventional rice. The Lundbergs built a rice mill and created the Lundberg Family Farms brand to give consumers a choice in the rice they purchased.
The Lundberg family grows and manages nearly 6,000 acres of farmland. For over 80 years, Lundberg has made a commitment to sustainable farming practices that care for the soil, wildlife, air and water–treating them as important resources while respecting the delicate balances of nature. We hold ourselves to a high standard in environmental stewardship. We fallow fields and use cover crops to create a healthy, balanced environment that enriches the soil and naturally minimizes threats to new rice plants. As part of our mission, we work "in partnership with nature" to preserve the environment for the millions of ducks, geese, and shorebirds that rest, feed and rear their young in our rice fields during their annual migration.
We also proudly work with a strong network of rice farmers who grow an additional 12,000 acres of rice for our products. We carefully select our growers, handlers and processors to ensure they meet our standards for growing and producing quality rice and rice products.
We've e expanded to offer a wholesome and delicious line-up of more than 250 products featuring 18 varieties of rice and we became the first brand to offer two varieties of organic American-grown quinoa on a national scale. In addition to packaged rice, quinoa and rice blends, some of our best known products include whole grain snacks and healthful meal solutions for everyone to enjoy. Our products are available throughout the United States and Canada at natural food stores, conventional supermarkets and club stores. 
Our products are non-GMO, and we were among the first branded products to be officially Non-GMO Verified. We recognize the importance of a natural environment and purity of the foods we eat, and we want our customers to understand where their food comes from so they can make educated choices.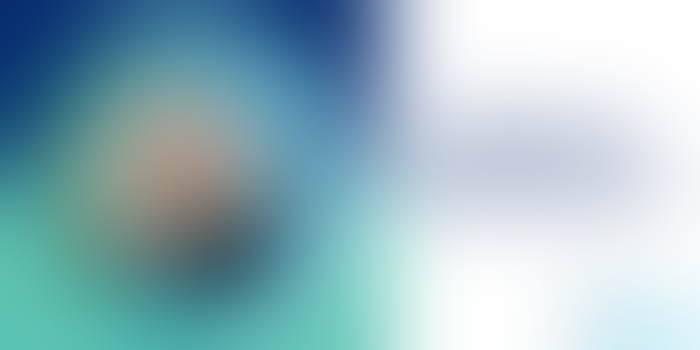 Marcus Blackmore is an icon of the natural health industry in Australia. He is recognized as the founding father of the consumer industry in complementary medicine in Australia, following in the footsteps of his father Maurice, who was one of the country's most influential and pioneering naturopaths.
For decades Marcus has fought hard for the regulation and rights of naturopaths and natural health products and established strong political networks in Australia to protect freedom of health choice. He started the first industry association for natural health products.
Under his leadership, Blackmores has grown from a small range of natural remedies to become the No. 1 natural health company in Australia recognized across the Asia Pacific region as the most trusted brand in natural health. The Blackmores Group is now a house of seven brands sold in 17 markets.
Marcus was born in Queensland in 1945 and was educated at the Church of England Grammar School in Brisbane, and later held a naturopathic diploma from the NSW College of Naturopathic Sciences. He served in the Australian Army Royal Australian Engineers from 1969 to 1971 with the rank of 2nd lieutenant and with service in Vietnam.
He holds an honorary doctorate from Southern Cross University for distinguished leadership in complementary medicines in Australia and an honorary doctorate of letters from Western Sydney University for his distinguished services to business, charity and the broader community. Marcus is an honorary trustee of the Committee for the Economic Development of Australia (CEDA), an alumnus of Harvard Business School and an honorary fellow of the Heart Research Institute.
He started exporting Blackmores products into Asia more than 40 years ago; as a result of this foresight, more than 50 percent of Blackmores' product sales today are to Asian consumers.
Marcus is known for his commitment to his employees and Blackmores' world-renowned profit share scheme, and the state-of-the-art Blackmores campus on Sydney's Northern Beaches are testament to the value he places on staff wellbeing.
He is an advocate for the achievement of women. His support in 1988 of sailor Kay Cottee enabled her to be the first woman to complete a solo circumnavigation of the world in the Blackmores First Lady. She was named Australian of the Year, and her journey was made possible by Marcus's belief in her ability.
His generosity is demonstrated through the work of his philanthropic foundation that he runs with his wife, Caroline, which last year gifted $5 million to the National Institute of Complementary Medicine.  Marcus is an honorary chief in Samoa in recognition of his generous support of villages in need.
He is a world-class competitive sailor who continues to compete on TP52 racing yachts, most recently winning the South Pacific's premier superyacht regatta, the Millennium Cup.
To celebrate Marcus's 70th birthday three years ago, Blackmores gifted a chair of integrative medicine at the University of Sydney in the name of Marcus's father and one of his great role models, Maurice Blackmore.
For both Blackmore men, this represented the achievement of their life's work–to see complementary medicine recognised as a mainstream approach to treating illness. 
Marcus Blackmore is renowned for his commitment to natural health, his generosity, his entrepreneurial spirit and, above all, his passion.
Changing the world was our inspiration for Earth's Best. And as 20-somethings back in 1976, when we first envisioned organic baby food, we were overwhelmed by how much change was needed. Rachel Carson's sobering book "Silent Spring" exposed the devastating impact of herbicides and pesticides. "Insanity," in a word. Where were the adults to protect us, to protect farm workers, to protect our environment? "Missing," it seemed, in a word.
The Koss brothers' solution was simple–exponentially expand the fledgling (at the time) organic foods movement.
And the how of it was also simple—start an organic baby foods company. The demand for a wide range of fruits, vegetables, grains, dairy and even meat would be huge. And we knew if there was ever a time in a parent's life to consider spending more for organic, it would be to protect and nourish their vulnerable baby.
Organic baby food was a no-brainer to us. But how could we do it, Ron and Arnie, with no money or access to it, no food processing experience, no knowledge about baby food and no business experience? We couldn't. Somebody else had to do it.
Flash-forward seven years to 1983. No one else had done it. The idea was still compelling to us and the need obvious. And so began the Earth's Best journey, a fantastic journey into our adult-ness, into an expression of our idealism, into our love for this Earth–a journey through vast expanses of naiveté and hopefulness.
A journey that encompassed wonderful people, quirky personalities, fellow dreamers and pioneers—some of whom you might know or heard of, others unknown and invisible to most in the organic foods movement today.
Joe Smile, Marc Schwartz, Joseph Dunsmore, Bill Wolf, Wayne and Richard Olson, Jordan Smith, Paul Buxman, Michael Rice, Paul and Betty Keene, Bill Russell, John Battenderi, Frank Ford, Gene Kahn, George Kalagridas, Tom Harding, Michael Mercola, Peter Carey, Rick Ihler, Dave Ribling and many others entered our Earth's Best orbit and joined with us in some fashion as growers, suppliers, marketers, certifiers and fellow entrepreneurs.
In the beginning of this organic movement, "changing the world" was the raison d'etre for many of us. A big collective heart manifested—albeit with imperfections—that beat strongly on behalf of our deeply shared values and dreams.
Earth's Best, our dream to change the world, met stiff head winds from every direction of the compass, including the natural foods industry, when we launched in November of 1987. Our "no brainer" of an idea began to feel more like we had lost our minds in a quixotic pursuit. We thought we saw a path through the wilderness of our big idea, but in fact our projections and expectations were wildly off. There was only wilderness and years of bushwhacking. We were mere mortals.
But we were not wrong about everything. We were right about the importance of organic baby food to moms and dads. And we were right about organic baby food being a catalyst to advance both organic agriculture and processing for organically grown foods.
We knew we reached a major milestone, now years ago, when we saw industry giant Gerber at the expo. They entered the organic baby food marketplace. Inconceivable when we started.
Moving organic foods into the mainstream was success in our eyes. Expanding it from an alley at the Natural Products Expo shows, way back when, to the broad avenue it is today, was our dream. And to be recognized for our contribution to the industry is a very sweet moment that we are both grateful for.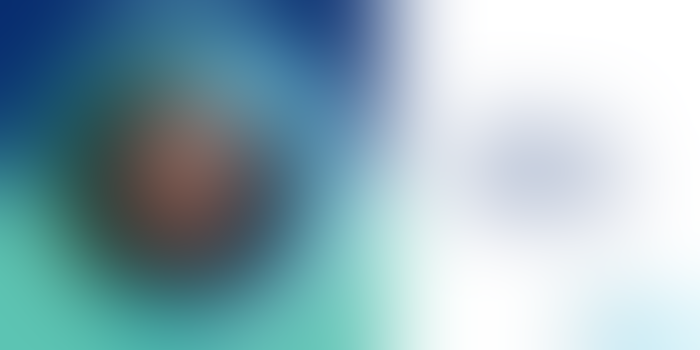 As founder of the Unicorn Village Natural Marketplace and Restaurant, one of the industry's seminal natural foods stores and restaurants in the 1980s and 1990s, and later Sublime Vegan Restaurant, Miami retailer and restaurateur Terry Dalton brought sophisticated hipness, financial savvy and customers in droves to his pioneering full-service natural foods supermarket and restaurant.
Sadly, and before his natural time, Terry passed away on Nov. 9, 2017, from head injuries sustained in a bicycling accident—in the midst of doing what he loved, living a healthy life.
Terry sold the Unicorn Village, which included the retail store and restaurant—one of the top grossing stores in the country at the time— in 1995 to Whole Foods Market.
Terry and his team brought the Miami 1980s hip and chic sophistication to natural, organic and vegetarian products, making it appealing to so many more people. After the sale to Whole Foods Market, Dalton subsequently co-founded with Nancy Alexander, founder of the Animal Rights Foundation of Florida, Sublime, one of the top vegan restaurants in the country. He remained involved in various consulting projects and causes since then but mostly enjoyed retirement over the past several years.
However, the impact Terry Dalton and his fellow retail pioneers—members of the original "Natural Network"—had on the evolution of our industry is a powerful and lasting legacy.
Terry Dalton stood out among a group of retail pioneers across the country who, in the late 1970s and 1980s, were dedicated to moving beyond stuffy, old-school health food store and crunchy, college-town natural food store formats. This intrepid group, including Terry and his Unicorn Village Natural Marketplace and Restaurant in Miami, were out to create the first full-service natural and organic food supermarkets that were the forerunners of today's natural products retail marketplace. It was truly a unique entrepreneurial moment in the history of natural products.
Terry's natural foods store and restaurant stood out as models for the industry. Throughout the 1980s and until 1995 when he sold his store to Whole Foods Market, Terry presided over one of the most sophisticated, hip and profitable natural foods scenes in the country. It was the THE place to go for natural foods, prepared foods and gourmet cuisine in the Miami area, and celebrities from Madonna to the stars of Miami Vice were regularly spotted perusing products in the market, or chatting over vegetarian fare in Dalton's waterfront restaurant adjacent to his store.
Terry was a true pioneer and rock star in the natural products industry. He is survived by his son, Sage Dalton, a senior dive master at Oceans First in Boulder, Colorado, and former wife and lifelong friend Kathy (Dalton) Boruff, who also resides in Boulder.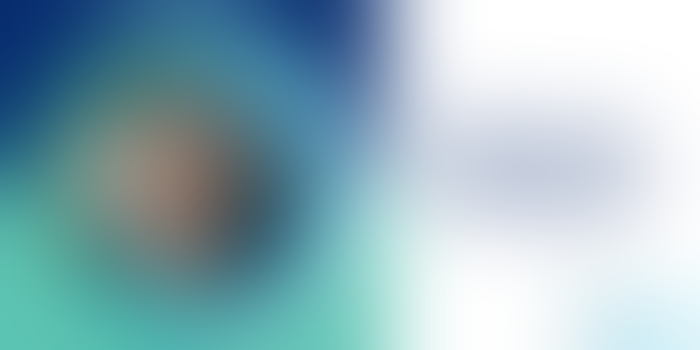 As is fitting, I begin with my mother Franny, who birthed eight children. I got to be right in the middle—number five. Mom was Polish, German and Russian. Pop was Filipino, Spanish and Chinese. I like to say I'm Polipino. Said another way, I am American. Like many Americans, both of my parents were immigrants. Some of our more ignorant neighbors called us "little Japs."  I knew I was different early in my life.
Franny loved cooking and especially experimenting. As someone who lived through the Great Depression, she was thrifty. We only ate out once a year. Mom's repertoire included "American," European, Filipino (yes adobo!), Chinese stir fry, and of course Italian because we were raised in a Sicilian neighborhood. Mom's Friday night pizza was famous. Everything was always made from scratch and, my good luck, I ended up as mom's sous chef! My earliest memories include standing on a chair, helping mom make pizza dough.
We also kept a garden with fresh tomatoes in the summer and did lots of canning in the fall: 50 quarts of tomatoes, 50 quarts of apple sauce, 50 quarts of peaches, and so on. We were only allowed soda a few times a year, and we had a homemade dessert after dinner. Meat and/or fish was at every meal but mostly at the side. Mother breast fed all of us, of course. And three glasses of whole milk a day was a mantra.
My generation is called the baby boomers. I prefer the moniker "the dis-inheritors." My grade school memories are dominated by bomb drills, the Cold War, pervasive fear of the atomic bomb! We were also polio pioneers; those big needles were terrifying!
Graduating from high school in 1964 (I was in music class when Kennedy was assassinated), I rebelled against the status quo. Like many of you, I could not buy that Father Knows Best; that I needed to tease my hair or become an obedient wife. I naturally questioned things: the Vietnam War, preservatives in my food, genetic engineering when it first hit the scenes in the 1960s. I found inspiration for new ways of thinking and being in LSD, protesting, rock and roll, Bob Dylan, the summer of Love, Adele Davis, the booklet magazine Organic Gardening, and then in the 70s, Frances Lappé's "Diet for a Small Planet." Even as I rejected the status quo, I held my mother close through my love of gardening and playing in the kitchen.
While I graduated from college with the intention of teaching, I joined a food cooperative and instead soon became completely seduced by business and marketing. My devotion to organic gardening soon included devotion to marketing organic food. My passion and destiny for changing food through the marketplace has persisted ever since. Thank you, mom. And thank you, natural foods industry, for giving us change-makers the platform to work together to change food for the good of all.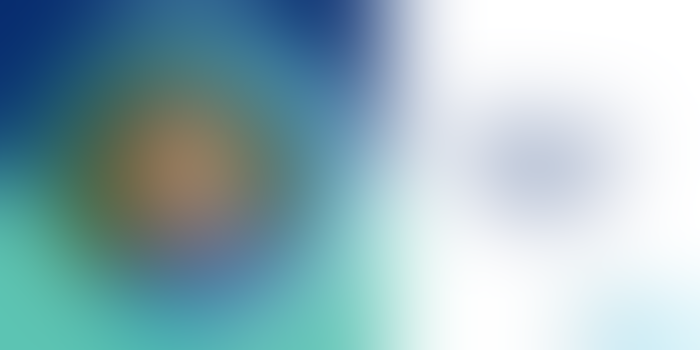 Working in the garden, making my own bread, reading Wendell Berry, Albert Schweitzer, Francis Moore Lappé and Robert Rodale, and fervently looking, as a young man, for a way to make a difference with my life. All of this helped bring me to the unlikely opening of a small natural food store in 1978, and to discovering my passion for bringing healthier food to the world. From that day to today, this passion has become my life and my life's work—in all honestly there is no separation between the two. It has brought with it the joy, happiness and fulfillment that comes with striving toward a worthy purpose. I am very proud of our industry, and all of you that are part of it, for what we have created and for the progress we have made in making quality healthy food more available and accessible, and I am excited for the new generation of leaders and companies who will carry on this great effort. 
I have experienced and learned so much from my little store in Weaverville, in the mountains of Northern California, to the amazing journey with so many dedicated team members at Whole Foods Market which took us from Austin to Boston, from London to Honolulu, and from Detroit to New Orleans, and to stretching further into our values with our three foundations: Whole Planet, Whole Kids and Whole Cities. I am grateful for the friendships and mentorships along the way and hope to offer this support to others. I also appreciate all the cooperation and collaboration, as we created the Organic Trade Association, The Organic Center, Organic Farming Research Foundation, the organic standards, the Whole Foods Market Quality Standards, progress on the Farm Bill, and a growing credibility and presence in the national conversation. Ultimately, we "stuck to our guns" about the fact that our work mattered, when at the beginning I can tell you, from personal experience, that most of the world saw us way out on the margins. 
There is much more to do now… staying true to quality while working on affordability and accessibility, strengthening standards while improving transparency, confronting food waste and also food safety, embracing new ways to produce food while still asking the hard questions, and most of all doubling down on the love, care and humanity that we have always, and I hope always will, bring to the doing of business and commerce.
Subscribe and receive the latest updates on trends, data, events and more.
Join 57,000+ members of the natural products community.
You May Also Like
---
Sep 20 - Sep 23, 2023
Natural Products Expo East is the East Coast's leading natural, organic and healthy products event.
Learn More