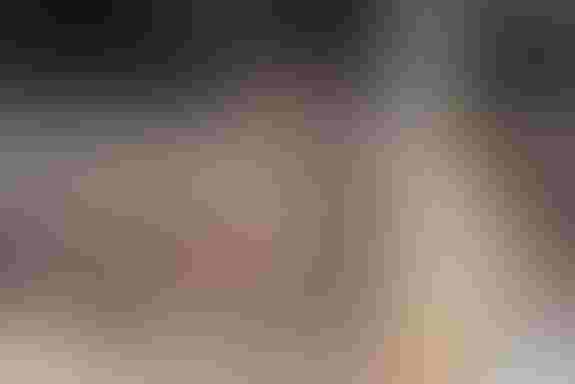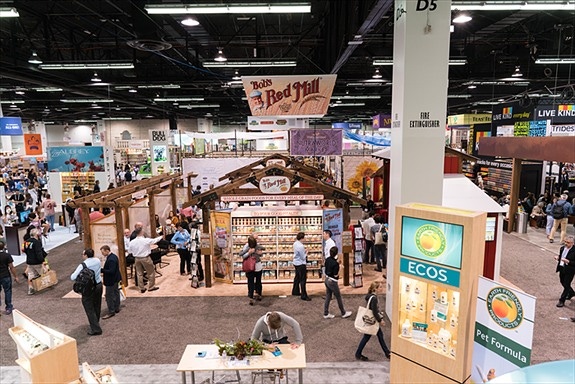 When I first attended Expo West six years ago, I was determined to taste and sip my way through the show floor. I assumed my tactic of taking teensy bites of samples—and skipping breakfast and lunch—would allow me to garner a deep understanding of food and beverage brands exhibiting at Expo West. What I ended up with, however, was a stomachache that lasted days, and a strong urge to detox following the show.
For digestion's sake, it pays to be methodological while perusing the thousands of foods exhibiting at the show floor this year—tough, considering the sheer scope of exhibitors. At the show, you'll find exciting ingredients such as purple corn, chaga mushroom, cashews, wild blueberries and coconut-everything, all beautifully packaged and formulated for taste and nutrition. You'll try foods in odd successions: first ice cream, then veggie burgers, then chocolate, then fermented chips, then coffee, then ice cream again and then I-don't-even-know-what-that-is.
To reign in your sampling spree—and to provide a modicum of structure to your show floor food experience—here find several food and beverage trends and specific brands to keep an eye out for.
Food and beverage trends on our radar
Revolutionary supply chains
From biodynamic agriculture to radical local sourcing, I'll be on the lookout for brands that go above and beyond to make positive change in the ingredient supply chain. I want to be inspired by companies both big and small who are challenging themselves to find ways to make food manufacturing better for people and planet. My ears will be tuned for brands that make sustainability and climate-friendly business practices a priority.
Grab-and-go options
Consumers have a lot on their plates and feel busier than ever. For many families, preparing breakfast, lunch and dinner from scratch simply isn't feasible. That's why I'm psyched about the surge of grab-and-go-type items that cater to harried, stressed-out shoppers fixin' for quick, healthy eats.
Natural fermentation
Products that contain added probiotics are great. Ample research suggests that it's generally better to consume more probiotics wherever we can get them. But I'm most excited about products that use natural fermentation processes to cultivate such "good-bug" bacteria. I want to embrace heavily spiced cabbage, wheat, coconut water and more that, through the magical potion of salt, moisture and time, breaks down proteins and alchemize unparalleled flavor.
Brands we're watching now
Rebel Fish
Farm-raised salmon gets a sustainability makeover. Love this seasoned salmon, ready to eat in just 90 seconds.
Wild Tonic Jun Kombucha 
Slightly effervescent, fermented kombucha, fed with organic honey rather than cane sugar. It makes a less vinegar-y beverage with a smooth finish. 
The Water Kefir People 
I'm intrigued about the rise of water kefir, a non-dairy solution to the traditional milk-based probiotic beverage, milk kefir. The Water Kefir People swill their vegan kefir with tasty add-ins such as fresh juice.

Wize Monkey
This beverage brand is bringing back coffee-leaf tea (which is exactly what it sounds like—the leaf from the coffee plant) sourced from biodynamic farms to provide year-round employment for coffee farmers.
Snow Monkey Superfood Ice Treat
This frozen treat masquerades as ice cream but is healthy enough for a passable breakfast. The Cacao version is made with bananas, apple puree, maple syrup, hemp seed protein, cocoa powder, sunflower butter and more.
Nona Lim
Experts at carefully blended traditional broths, the folks at Nona Lim always impress. Be sure to sample the company's nourishing soup cups—broths in ready-to-go containers that are microwave-friendly.
Get educated
Climate Day
When: 9:30 a.m. to 8 p.m., Wednesday, March 8
Where: Marriott Grand Ballroom E
If you arrive in Anaheim by Wednesday, don't miss Climate Day—a morning-to-night event that will coalesce the natural products industry around fighting climate change. You'll hear from eco-friendly experts and will have the opportunity to commit to one of nine areas of climate mitigation, which range from protecting forests to crafting policy and legislation.
Fresh Ideas Organic Marketplace
When: 12:30 to 5:30 p.m., Thursday, March 9 
Where: Under the big white tent next to the Marriott
Before the convention center opens, check out this mini-exposition, which showcases only organic products. Here, you'll prime your taste buds with organic goodies and get to see small brands that may not be exhibiting on the show floor. 
Mission Possible: Reimagining Scale and Humanely Raised Animal Agriculture
When: 8:30 to 10 a.m., Friday, March 10
Where: Marriott, Marquis Ballroom Northeast

In this must-see education session, titans from the natural industry will gather to discuss how the practice of raising animals for food can improve. Food journalist and author Mark Bittman will moderate, and this session is sponsored by Applegate.
The Future of Farming: Cultivating the Next Generation of Growers
When: 12:45 to 2 p.m., Friday, March 10
Where: Marriott, Grand Salon G
This session features a dream team of industry thought-leaders, including urban farmer Ron Finley, Back To The Roots co-founder Nikhil Arora and 9-year-old mushroom farmer Te'Lario Watkins II. Moderated by Demeter USA managing director Elizabeth Candelario, this session will highlight the importance of nurturing and educating new and rising farmers for a more secure food future.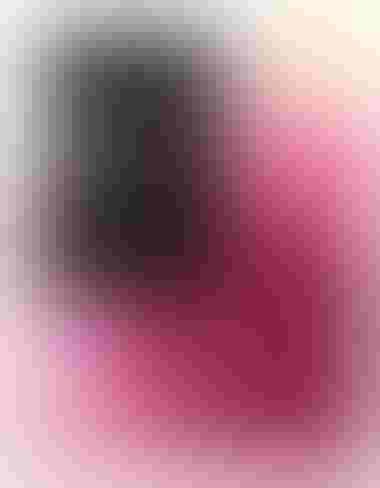 For more trends and insights on the future of the natural products industry, get the NEXT Forecast.
nextforecast.com | Order now
Subscribe and receive the latest updates on trends, data, events and more.
Join 57,000+ members of the natural products community.
You May Also Like
---