How this ketogenic creamer brand won Natural Products Expo Pitch Slam
How this ketogenic creamer brand won Natural Products Expo Pitch Slam
Shari Leidich of Know Brainer shares how she won Natural Products Expo Pitch Slam and how you could too.
Considering applying to the Expo West 2020 Pitch Slam? If you're an innovative emerging consumer packaged goods brand, you'd have the chance to win over $40,000 in New Hope Network services, including a free booth at Expo West 2021.
But it's one thing to apply; it's another to truly stand out among the dozens and dozens of applications we receive. Take it from the Expo East 2017 Pitch Slam winner Shari Leidich, founder of Know Brainer. She knows a thing or two about positioning a brand for Pitch Slam success.
Read on for valuable advice on how to be an exceptional Expo West 2020 Pitch Slam applicant.
Since winning the 2017 Expo East Pitch Slam, Know Brainer has expanded beyond ketogenic creamers. Tell us more!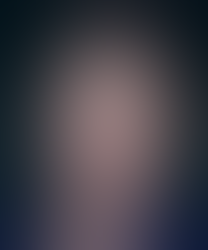 Shari Leidich: Since the beginning, I've been wanting to make a collagen marshmallow. I heard people bouncing around the ideas in research and development. I charged my team with the job of creating [this], and we did it! We have the first keto, zero-sugar marshmallow on the market. And we're really, really excited.
What did you find most beneficial about the Pitch Slam experience?
SL: Honing my pitch forced me to really narrow into what Know Brainer does and what we create. You could talk about a lot of stuff, but you're really zeroed in on that elevator pitch. And coming from my background, I never really thought about that. That then helped me talk to industry retailers or whomever and forcing me to do that. [Also], creating the slide deck. I use that slide deck today. So, being more disciplined in my approach to how I approach retailers or distributors.
What do you think made you stand out from other Pitch Slam applicants?
SL: What we do is make complicated food easy and accessible, and I've always been slightly ahead of the curve. We did ketogenic in 2016. I sort of saw this ketogenic space in wellness, and I decided to get right in on it. I think that was a game changer.
How has winning the Pitch Slam impacted Know Brainer?
SL: It's validation for what we do, and we didn't just win it [Pitch Slam], we keep winning. We're getting validated in a lot of other venues.
What advice do you have for first-time Pitch Slam applicants?
SL: Take it really seriously. You [New Hope Network] really offer great support.
Think you're ready to pitch for your shot at over $40,000 worth of New Hope Network services, including a FREE booth at Expo West 2021? Apply to Natural Products Expo West Pitch Slam!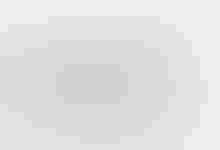 What: Natural Products Expo West Pitch Slam Semifinals
When: 5-6:30 p.m. Tuesday, Mar. 3, 2020
Where: Marriott, Grand F-K
Subscribe and receive the latest updates on trends, data, events and more.
Join 57,000+ members of the natural products community.
You May Also Like
---