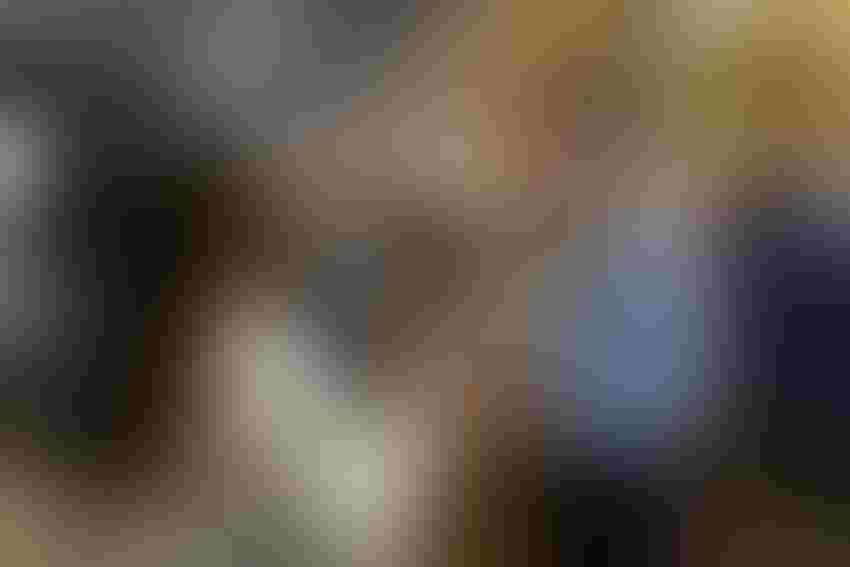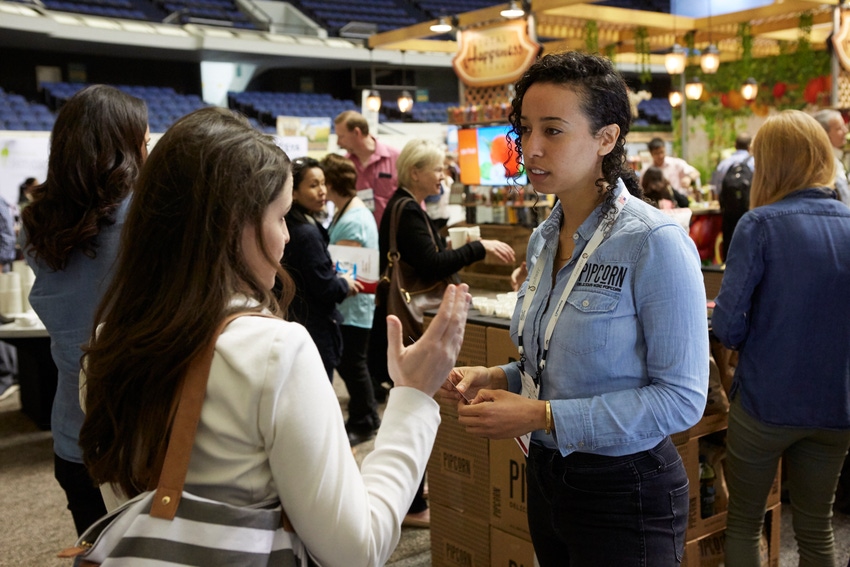 Your pre-show preparation should include hammering out how you'll proceed after Natural Products Expo West or Expo East and explaining these intentions to retailers. When buyers get pumped about a new product but then never hear from brands again—or when companies do contact them but aren't prepared to commit—that really sours retailers' opinion and can ransack future partnerships. Here's what to do both at the booth and after Expo to give you the best shot at making deals.
Explain ongoing support
Along with show deals on first-time orders, buyers want to know how you'll continue working with them to bolster retail sales of your products. "We're looking for ongoing support—discounts, advertising—to provide good retail price points to build new brands," says Mike Asher, chief operating officer of Rollin' Oats Market & Café in St. Petersburg and Tampa, Florida. "We're often seeking out replacement products for current vendors who no longer provide the necessary in-store support."
Be transparent about their competition
"I've brought in new products, made big sales initially and then my customers begin finding them way cheaper at chain stores or online," Laura Sheehan, owner of Full Circle Market in Winchester, Kentucky. "How can I make sure I'll have competitive pricing? How will you detract this product from being sold cheaply online? If I'm going to support your company, I want to know how you're going to support me. Be transparent about other companies selling your products; I need a guarantee that they won't be $10 below MSRP elsewhere." 
Don't overcommit
"Sometimes we get promised the world at trade shows," says Thomas Barstow, natural foods director at Guido's Fresh Marketplace in Pittsfield and Great Barrington, Massachusetts. "Vendors will say, 'Oh yes, I'll come do a demo at your store.' And then they don't. We want to work with people who will not overcommit and will deliver on what they promise."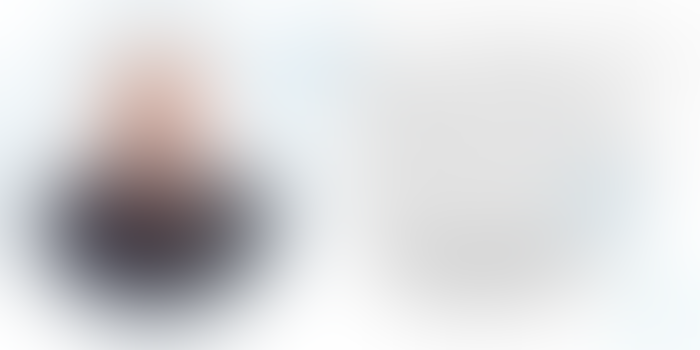 Follow up soon
"Follow-up is vital, but understand that we all return from these shows with a mixture of excitement and exhaustion," says Michael Kanter, chief visionary officer at Cambridge Naturals in Cambridge, Massachusetts. "Perhaps send a speedy but brief follow-up with a commitment to contact us again in a week or so—that gives us a clear way to contact you if we want to move on something right away."
Retailers differ on when they think is the best time for a more-thorough follow-up—one week later, two weeks afterward—but most expect contact within a few weeks. "I'd like a call or brief email two weeks later, but even within a month fine," Barstow says. "It's usually takes a bit for me to meet with all of my 18 buyers to get a sense of whether a product is a good fit."
If you stall too long, however, you could miss a key sale. "The problem with delays is we meet many people and see lots of products at the show," Asher says. "Remember, retailers get courted daily, so if you wait too long to follow up, there's a greater chance that another company has gotten our attention and we've moved on."
Send an intro package
"Samples at the booth are wonderful, but we can't carry too much home, so an offer to send more samples later is very attractive," Kanter says. Asher appreciates receiving new client–type packages sent to his attention that contain samples, pricing info and promotional calendars. "I like to share these with our buyers, department heads and staff," he says. "Some of the excitement of the show diminishes as we return to running our businesses. Welcome packages tell us you really want our business, which can help extend that excitement."
Subscribe and receive the latest updates on trends, data, events and more.
Join 57,000+ members of the natural products community.
You May Also Like
---