Investment-related events not to miss at Natural Products Expo West
Investment-related events not to miss at Natural Products Expo West
Are you seeking capital, looking to invest or wanting to learn more about the investment space in the natural products industry? These are the must-attend events to add to your agenda.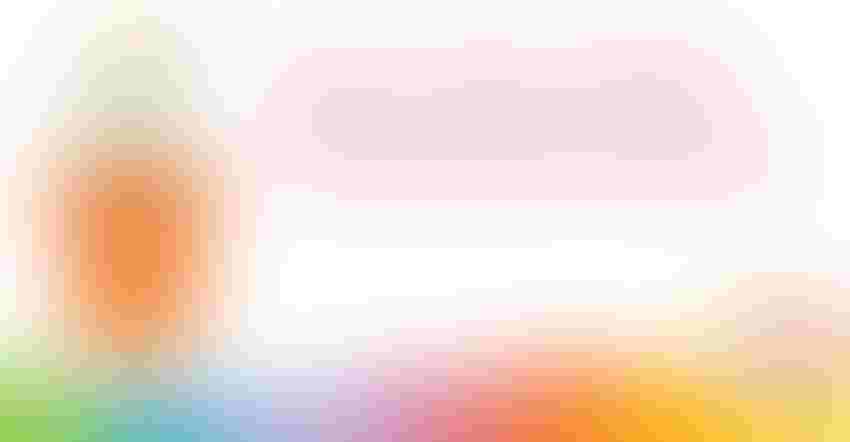 Natural Products Expo West is the biggest gathering of the natural products industry every year. This is the place to network, discover and learn. The opportunities that arise out of Expo West can effect long-term change. If your focus is on investing and finance, attend these events to learn what you need to know and network with the people you need to meet. 
Tuesday, March 7 | Climate Day
Building and Reporting on Climate Resiliency to Attract Investment and Mitigate Risk
Tuesday, 9 a.m. PT
Marquis Center, Marriott
Whether you represent the investor community or C-Suite leadership, don't miss this session to hear strategies to reduce risk, increase investment opportunities, and build a more climate resilient future. Spanning perspectives from venture capital, accounting and business consulting, and CPG, our speakers will share strategies and best practices for identifying risks within your operations, examples of how companies are taking action, and how to engage stakeholders in this work.
In this session you will hear from Big Path Capital and Sensiba San Filpo. Then Later in the day, Bill McKibben will be talking about investments and how to use capital to fund great causes, climate, brands. 
Wednesday, March 8
Keynote: The State of Natural & Organic
Wednesday, 8:30 a.m. PT
Marriott, Marquis Center
Don't miss this information-packed session highlighting product trends and retail insights. Inform your business strategy, discover what's next in product innovation and join the conversations driving positive change within the natural and organic products industry. Plus, celebrate International Women's Day with insights from a panel of powerhouse women influencing CPG and how we do business today.
Nick McCoy of Whipstich Capital will be presenting on trends, the industry and founders. 
The State of Supplements
Wednesday, March 8, 10 a.m. PT
Grand Ballroom F, Marriott
10-10:30 a.m. – Coffee and networking
Get motivated (and caffeinated) for the week ahead as you network with supplement industry colleagues and thought leaders. Then hunker down for insights into the top trends and opportunities in dietary supplements.
10:30 a.m-noon – Programming
There's no denying that consumers are more focused on their health and the health of the planet than ever before. But does this awakening directly translate to a booming supplement market? Which trends and categories will continue to drive supplement industry growth amidst economic turmoil—and which purchases are a tougher pill for consumers to swallow?
This data-driven session will take a comprehensive look at the current and future state of the dietary supplement industry, highlighting key opportunities and potential barriers to growth for brands, retailers and investors. Plus, we'll showcase New Hope Network research on consumer perceptions of supplements and industry leaders' predictions for what lies ahead.
Natural Products Expo West Pitch Slam
Wednesday, March 8, 3 p.m. PT
Marquis Center, Marriott
Join us for the Natural Products Expo West Pitch Slam competition! This exciting, fast-paced event features pitches from standout emerging brands, Q&A with a rock star judging panel and interviews with past winners. The grand prize winner will receive a FREE booth at Expo West 2024 and more than $30,000 in New Hope Network services! Come for the pitch; stay for the celebration. Together we'll raise a toast to the incredible innovation in our industry!
Thursday, March 9
Natural Products Business School: Financing Your Brand in 2023
Thursday, March 9, 3:30 p.m. PT
Grand Ballroom E, Marriott
This year's Business School will be filled with heavily investor-focused content. You will hear from Whipstich Capital and Encore Consumer Capitol, with data from SPINS as well. The first portion of this event will feature a panel of brands to discuss what they are experiencing with financing and what they need right now. The second portion will feature a panel of investors to discuss the financial tools/services that are available, especially for diverse founders and in this challenging economy. The last 30 minutes will be reserved for a happy hour and facilitated networking. 
Friday, March 10
Nutrition Capital Investment (NCN) Investor Kickoff & All-Star Pitch Showcase
Friday, March 10, 10 a.m. PT
Grand Ballroom F, Marriott
The NCN Investor Kickoff & All-Star Pitch Showcase is Nutrition Capital Network's exclusive session, built for investors and featuring top innovators from the 2022 NCN cohort. By attending, you'll get a sneak peek at highly curated companies in trending categories actively seeking capital. Attendees will also receive access to NCN's list of Exhibiting Companies Seeking Capital, featuring companies actively seeking external partners at Expo West. For more information about NCN and show-related resources, please reach out to Will Grubb, NCN's Business Development & Investor Relationships Manager.
Managing Growth Through Economic Turbulence
Friday, March 10, 11 a.m. PT
Marquis NE, Marriott
Join Adesso Solutions, Nick McCoy of Whipstitch Capital, Clara Paye of UNiTE Food and New Hope Network's Tara Burkley for a conversation on how to strategically manage your business and understand your trade spend to grow responsibly. During this session, we'll share expert predictions for the future of CPG and outline top tactics for staying ahead of economic challenges, technology shifts and retail opportunities.
The State of Plant Based & Alternative Proteins
Friday, March 10, 2:30 p.m. PT
Grand Ballroom E, Marriott
The investment-focused part of this session, Fundraising in 2023: How plant-based companies can attract investment, begins at 3:35 PT.  Join the Good Food Institute and SPINS to discuss new 2022 investment data and the current state of fundraising in alternative proteins. including these topics:
Total U.S. food industry landscape and the role plant-based foods play

2022 investment data for the alternative protein industry

Insights from GFI's survey of investors active in alternative proteins
J.E.D.I. Community Happy Hour
Friday, March 10, 4 p.m. PT
Arena Plaza
Many organizations have made it clear that they value diverse businesses and strive for an inclusive natural products industry. New Hope Network has heard those statements and Natural Products Expo West is ready to act on its Justice, Equity, Diversity, and Inclusion (J.E.D.I) values. This opportunity, designed to breakdown some existing barriers faced by under-represented groups, is in partnership with (included), Naturally M/O, OSC and Project Potluck. We look forward to celebrating and growing our diverse natural products community. 
Subscribe and receive the latest updates on trends, data, events and more.
Join 57,000+ members of the natural products community.
You May Also Like
---