Livestream from Natural Products Expo West 2019: Natural Products Hemp and CBD Summit
Livestream from Natural Products Expo West 2019: Natural Products Hemp and CBD Summit
This Natural Products Hemp and CBD Summit was recorded at Natural Products Expo West 2019 in Anaheim.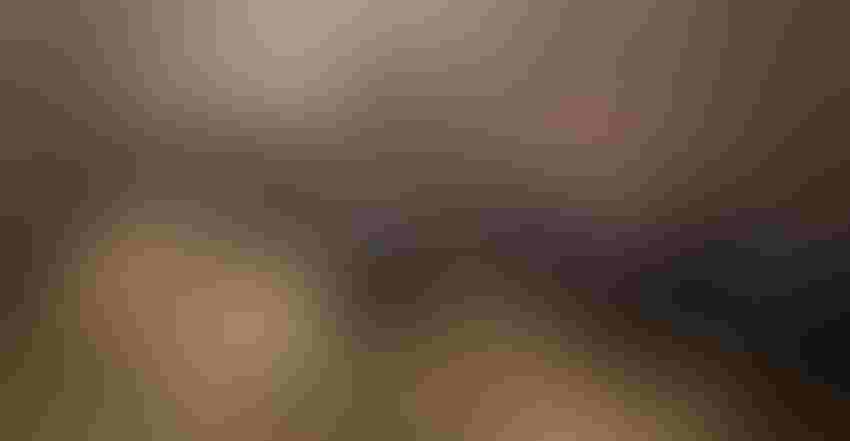 There's almost nothing that nature's most nearly perfect plant cannot do. Industrial hemp-derived, full-spectrum hemp oil is the hottest product in supplement aisles. But the cannabis revolution is about more than just cannabinoids. Hemp for everything from clothes to food is at hand.
Join us to learn how to educate customers, how to prepare for regulators, how pioneering brands stand out in the marketplace and how to be a better ambassador for hemp. 
This session is underwritten by:
Agenda
9-9:05 a.m.: Opportunity Knocks
Opening with Todd Runestad, New Hope Network.
9:05-9:25 a.m.: The Industrial Hemp Opportunity
Colorado's leading lobbyist in the cannabis space will take you down into the political trenches of the pioneering cannabis state, then up into the heavens at hemp's power to completely disrupt almost every existing industry on earth, from the medical and nutritional to the industrial and agricultural. Twenty-five thousand uses? Take that, soybeans and corn! 
Cindy Sovine, Sovine Consulting
9:25-9:45 a.m.: The CBD Business Opportunity
What is the state of the hemp-derived CBD market today? This information-packed session will reveal fresh data findings from proprietary NBJ research including surveys of manufacturers and consumers as well as totally unique insights from NEXT product concept testing—the NEXT team provided 26 hemp and CBD product concepts to 1,000 consumers nationwide to see what type of products and claims most resonated. NBJ's Claire Morton will also present key takeaways from the NBJ2019 Hemp & CBD Guide, published in February 2019. 
Claire Morton, Nutrition Business Journal
9:45-9:55 a.m.: Brand Highlight: Ananda Hemp
Ananda Hemp COO John Ryan and Medical Director Alex Capano have a fireside chat about the company's seed genetics and the value of research. 
Todd Runestad, New Hope Network
9:55-10:15 a.m.: The ECS Health Opportunity
You've heard about the endocannabinoid system [ECS], but you can't quite explain it in an elevator. Longtime supplement industry chief science officers and naturopaths Carl Germano, author of The Road to Ananda (Healthy Line Publishing, 2019), and Jason Mitchell, ND, president of HempFusion, are educators extraordinaire. They will get you up to speed on the ECS so you can authoritatively talk to customers and consumers about the "master conductor" of the body's pursuit of balance. 
Carl Germano, The Road to Ananda

Jason Mitchell, HempFusion 
10:15-10:35 a.m.: The Regenerative Ag Opportunity
In 2018 America grew 75,000 acres of hemp. And 8 million acres of cotton. And 90 million acres of corn and soy. The potential for hemp (and CBD leading the way today) to drive more organic and regenerative ag practices can reward organic farmers and bring forth the change to shift acres to more climate-friendly soil-building systems. 
John Roulac, RE Botanicals & Nutiva 
10:35-10:45 a.m.: Break. Take Ten. 
10:45-11:05 a.m.: Testing, 1, 2, 3
How do you prevent getting sold a bill of goods? When do you need to employ quality and identity tests? Do you want to know the answer? Everybody all along the value chain from farmers to oil extractors to retailers need to be in on the testing game. You need to test for cannabinoid purity and potency, the terpene profile, residual solvents, pesticides, heavy metals—and rules change for every state! 
Austin Stevenson, Nanogen Labs 
11:05-11:30 a.m.: The Quality Opportunity
What to look for—and look out for—when sourcing hemp oil-derived CBD. This panel will discuss best practices for growing and sourcing quality hemp. 
Michael McGuffin, American Herbal Products Association

Todd Runestad, New Hope Network

Marielle Weintraub, U.S. Hemp Authority
11:30 a.m.-noon: Disruptors, Entrepreneurs and Revolutionaries
Pull up a combine—and a lawyer—and wish upon a shining star with these fascinating hemp pioneers. Hear their tales of derring-do as they raised capital, sourced hemp from around the world, implemented quality-control measures, marketed differently, and are helping hemp disrupt agriculture and nutrition while building a hemptastic future. 
Tim Gordon, Functional Remedies

Todd Runestad, New Hope Network
Noon-1 p.m.: Lunch
1-1:05 p.m.: Welcome Back 
Todd Runestad, New Hope Network
1:05-1:15 p.m.: Brand Highlight: CV Sciences
Retail leader and maker of PlusCBD Oil talks about their retail strategy and why they put "CBD" boldly front-of-pack. 
Joseph Dowling, CV Sciences

Todd Runestad, New Hope Network
1:15-1:40 p.m.: Marketing CBD: PhD-Level Practices
What strategies to use to reach consumers in-person, in-store and online? How to market CBD when online platforms ban your product category? What non-traditional ideas should you approach—event marketing, sponsorships, open your own CBD store? We've assembled veteran PR pro Steve Hoffman, managing partner at Compass Natural, who has represented a dozen CBD companies; Jessica Mulligan, founder of CBD startup Winged Nutrition (launching at Natural Products Expo West 2019) and marketing maven previously with NeoCell; and Klee Irwin, owner of legacy supplements brand Irwin Naturals, who is on a mission to make CBD more accessible in the mass market. 
Steve Hoffman, Compass Natural

Klee Irwin, Irwin Naturals

Jessica Mulligan, Winged Nutrition

Todd Runestad, New Hope Network
1:40-2 p.m.: The Pet Opportunity
Rob Silver, DVM, has been treating companion animals for more than 30 years. Author of Medical Marijuana & Your Pet, Silver will take us through the state of the research on cats and dogs, and how to use hemp oil to provide relief from anxiety, pain and quality-of-life issues. 
Rob Silver, RxVitamins & Folium Biosciences
2-2:10 p.m.: Brand Highlight: Bluebird Botanicals
Listen up as we talk with Michael Harinen, head of marketing and branding at hemp pioneer and Colorado brand Bluebird Botanicals (and our favorite hemp Viking) on using Bluebird to make a positive impact on humanity and the world. 
Michael Harinen, Bluebird Botanicals

Todd Runestad, New Hope Network
2:10-2:20 p.m.: Break. Take Ten.
2:20-2:45 p.m.: Retailers Open Their Doors to Hemp
How do retailers select hemp oil brands? Should you be expansive about product formats? Do you have an application or verification process? Do you ask for lab tests? Samples? What's in Lucky's DNA that made it the first natural chain to embrace hemp-derived CBD? 
Mari Geier, Nuts 'n Berries

Christine Kapperman, New Hope Senior Content Director and Editor-in-chief Natural Foods Merchandiser

Annie Rouse, Anavii Market

Sindy Wise, Lucky's Market
2:45-2:55 p.m.: Brand Highlight: Sagely Naturals
This design-forward line co-founded by Kerrigan Behrens has elegant packaging and is introducing hemp to the personal care sector while gamely playing on Instagram. 
Kerrigan Behrens, Sagely Naturals

Todd Runestad, New Hope Network
2:55-3:15 p.m.: Inside Baseball
This lively talk will follow the money from Wall Street to evangelicals, will expose the cheatery and bad quality practices that have hung up rookies, what Big Money forces stand opposed to hemp disrupting their business—and how teamwork and the hemp culture can lead the world to be more connected and clean. 
Sean Murphy, Hemp Business Journal

Todd Runestad, New Hope Network

Mickey Schuett, GBMM Brokers

Rob Streisfeld, PhD, BeyondBrands
3:15-3:25 p.m.: Natural Products Expo: Policies Explained
The New Hope Network Standards Department is the gatekeeper for companies that want to exhibit their wares at Natural Products Expo West and East. Hear what mistakes and oversights trip companies up, and how standards is the best friend you could ask for in getting your company compliant to the current state of regulatory affairs.
Todd Runestad, New Hope Network

Michelle Zerbib, New Hope Network
3:25-4 p.m.: Legalized It! Or Did We?
The 2018 Farm Bill was a monumental step forward in the annals of cannabis freedom, but it did not solve all problems. Attorneys continue to play whack-a-mole in state legislatures and counties. The specter of an empowered FDA looms over every CBD company and retailer. What more can the feds do? Your fretful, up-all-night questions will be answered. 
Rend Al-Mondhiry, Amin Talati Upadyhe

Josh Long, Natural Products Insider

Jonathan Miller, Frost Brown Todd & U.S. Hemp Roundtable

Jason Sapsin, Faegre Baker Daniels
Click the image below to download the Natural Products Hemp and CBD Summit slides.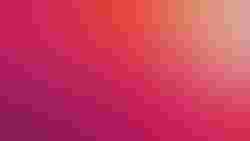 Subscribe and receive the latest updates on trends, data, events and more.
Join 57,000+ members of the natural products community.
You May Also Like
---