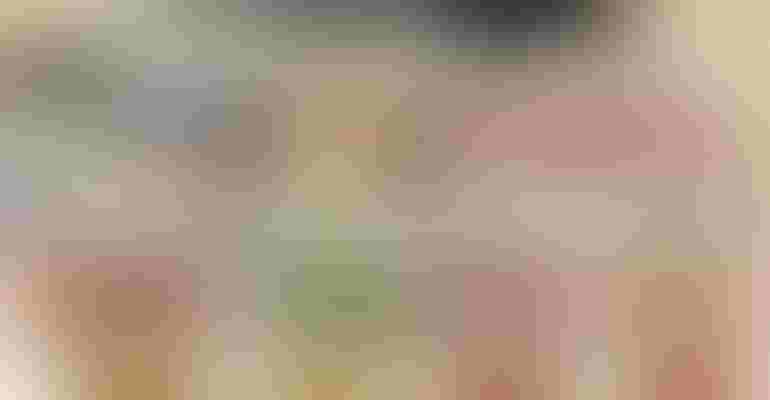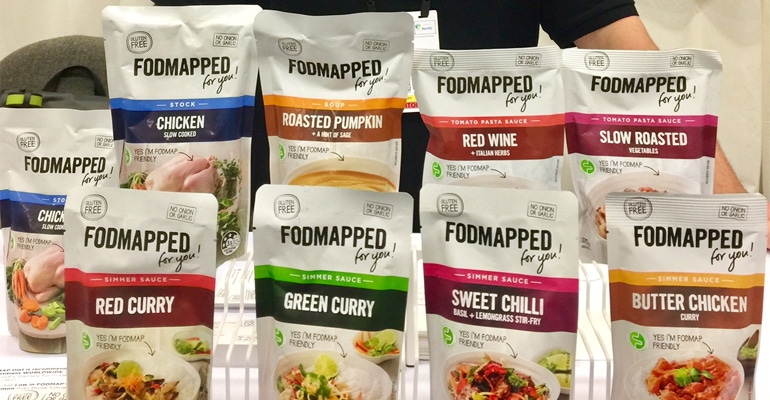 A new dietary approach to address symptoms of irritable bowel syndrome (IBS) and other digestive disorders popped up in packaged form at Natural Products Expo West 2017: low-FODMAP.
"FODMAPPED foods were thrilled to be a part of the Natural Products Expo West event this year," founder and director Samantha O'Brien said. "There is certainly huge excitement around the low-FODMAP diet as it becomes the recognized solution for symptom relief of irritable bowel syndrome (IBS)."
The low-FODMAP diet focuses on eliminating foods high in a collection of short-chain carbohydrates (sugars and fibers) that adversely affect digestion for those with sensitive guts. FODMAP stands for fermentable, oligosaccharides, disaccharides, monosaccharides and polyols.
Common FODMAP-containing foods include onions, garlic, artichokes, mushrooms, apples, dates, honey, agave, milk and milk products, pistachios, cashews, inulin/chicory root, high amounts of wheat and polyols. The FODMAP list goes on, making it somewhat trying—especially for those who don't like to cook—to follow the diet. 
It is thought that IBS, the most common gastrointestinal disease, is 15 times more common than celiac disease. Ten percent to 20 percent of the global population and 25 million to 45 million Americans (1 in 7 people) experience symptoms of IBS, far more than those who need to go gluten free.
When I first started talking about the term "low-FODMAP" at Expo West and Expo East a couple of years ago, I would get a blank stare or asked "FOD-what?" This year, more people were familiar with the low-FODMAP diet, which is great news as it is starting to gain momentum here in the states. (It's more popular in Australia, where the diet was conceived.) Fans and followers of FODMAPLife.com regularly tell me that they need access to low-FODMAP products, particularly on the shelves of their local supermarkets.
FODMAPPED For You and FODY are two low-FODMAP brands that made first appearances at Expo West this year. They offer products that are certified to be low in FODMAPs. Many sauces, condiments, salad dressings, convenience bars, soups and stocks contain high-FODMAPs. Reading labels at the store can take a long time. Also, not everyone will catch lesser-known ingredients deemed high-FODMAP such as inulin, a prebiotic found in yogurt, cookies, protein shakes, supplements and more. Plus, some gums and carrageenan have been said to cause gastrointestinal upset. Most consumers wouldn't know this information unless they were FODMAP-trained experts or had time to do research.
The FODMAP Friendly Food Program is the only certifier with a registered certification trademark to denote food products that have been laboratory tested to be low in FODMAPs.
Visit FODMAPLife.com to see more FODMAP-friendly products spotted at Expo West and find my top five picks in the New Hope blogger faves roundup.
Subscribe and receive the latest updates on trends, data, events and more.
Join 57,000+ members of the natural products community.
You May Also Like
---