Monitor: Trends at Natural Products Expo West Virtual Week viewed through a consumer lens
Monitor: Trends at Natural Products Expo West Virtual Week viewed through a consumer lens
Knowing what trends consumers are responding to do could be important homework before attending Natural Products Expo West Virtual Week.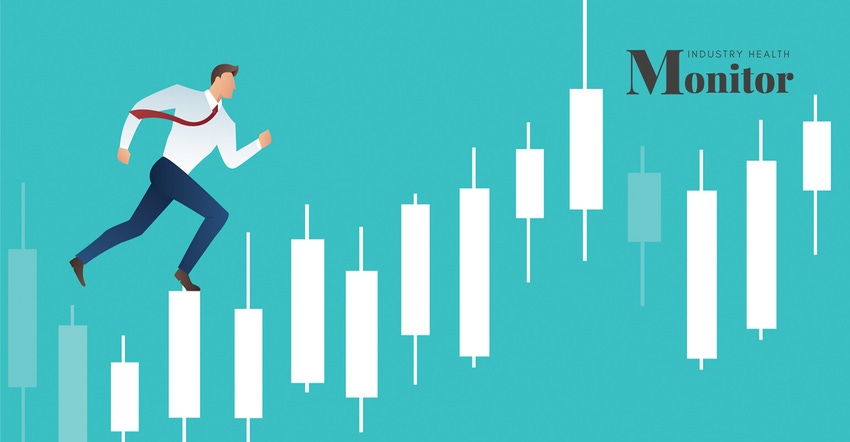 Natural Products Industry Health Monitor, March 12, 2021
 
A global lockdown might make weeks feel like months and months weigh like centuries, but business allows little room for ennui. As distracting as the daily inundation of the negative can be, the time to look forward is always now. In this feature, New Hope Network provides that right-now-right-here update. Look for the Industry Health Monitor every other Friday to learn the major news that is affecting the natural products market immediately and the less obvious insights that could dictate where the market may struggle or thrive in the months to come.
Consider this: Trends aren't trends until consumers have a say
Trends may begin in the aisles of Natural Products Expos East and West (and next week in the pixelated halls of Natural Products Expo Virtual), but they live or die in consumers' shopping carts.
Trends will be discussed during daily virtual sessions next week, but the days leading up to the digital incarnation of Natural Products Expo West seems a good time for a reminder of that rubber-hits-the-road reality.
In proprietary New Hope Network research, we examined which trends have captured consumer attention at the "I'd buy that" level. Examining 40 different trends, we have assembled what that research reveals as being the most actionable ideas within the natural products world. The lessons here are compelling—and could be crucial for success.
Across all 40 trends and 1,000 consumers who evaluated if they were likely to purchase a product positioned to that trend, the average purchase intent was 18%. That makes the 38% response for organic significant and a reminder that the cornerstone of the natural products movement still matters. The lesson for brands might need to be repeated, however, because just half of the entrants in New Hope Network's NEXTY Awards program this time around are organic or plan to go organic.
The 32% of respondents who said they would buy products based on "healthy fats" represent a different kind of reminder. It's easy in the natural products industry to dismiss diet trends as here today and gone tomorrow, but the high interest in healthy fats tells us that keto, or at least some version of the keto model, is no longer a fringe phenomenon. The central element of keto—that fats should be embraced and not avoided—is very much mainstream.
The "eat more plants" response is similarly interesting. People come to plant-based eating with a variety of motivations, but ranking third in the trends survey means it, too, has entered the mainstream.
Immunity scoring high for purchase intent should come as no surprise to anybody who has opened a news site in the last 14 months, but brain health falling just behind immunity in purchase intent could be an indicator that the urgency of cognitive support has not been eclipsed by the pandemic.
That eye health scores as well as it does could be an indication that the work-from-home lifestyle has awakened consumers to the perils of the unending screen time.
That waste reduction and renewable energy made it into the top 10 trends is encouraging, and a sign that brands should not only be following these environmental ethics, but also telling their consumers about it.
Little of this should come as an absolute surprise. Much of it is what we saw on the Natural Products Expo floors years ago. Knowing that consumers want to see them in their carts takes us outside that insular focus.
New Hope Network's NEXT Data and Insights survey of n-1,000 tracked monthly since March 2020 using a convenience sample directionally representative of U.S. consumers ages 18-65 weighted for age, region and gender. The 2017 survey data are based on responses of 1,000 people nationally representative of the U.S. adult population. Index tracks "top two box" responses.
The trends outlook will be explored during Natural Products Expo West Virtual Week in daily sessions with New Hope Network, SPINS and Clear Cut Analytics from 3:00 p.m.-4:30 p.m. ET/12:00 p.m.-1:30 p.m. PT. See the full agenda.
Subscribe and receive the latest updates on trends, data, events and more.
Join 57,000+ members of the natural products community.
You May Also Like
---