Natural Products Expo West speaker explores roots of unstable food system
Natural Products Expo West speaker explores roots of unstable food system
An award-winning author, activist and academic, Raj Patel digs into the problems with our current food system and the essential role small retailers play in fueling successful food economies.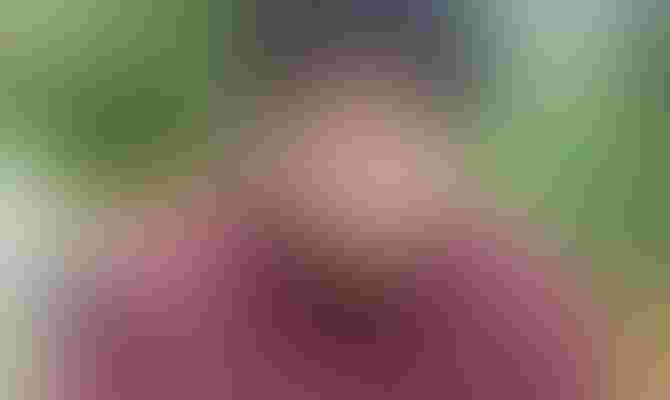 Raj Patel, an award-winning writer, activist and academic, grew up in the stockroom of his parents' convenience store. His 2008 book, Stuffed and Starved,"explains the steps to regain control of the global food economy, stop the exploitation of farmers and consumers, and rebalance global sustenance." His latest New York Times best-seller, The Value of Nothing, "asks how we can rebalance society and limit markets, [and discusses] how social organizations … around the globe are finding new ways to describe the world's worth." He's currently working on Generation Food, a documentary about the global food system. At Natural Products Expo West, he'll address the question: "How will we feed 10 billion people sustainably?"


Expo West appearance
Keynote Address
Saturday, March 8
9 to 10:15 a.m.
Anaheim Marriott, Platinum Ballroom 6
Natural Foods Merchandiser: In terms of the global food situation, give us the bad news first.
Raj Patel: The bad news is that if we carry on the way that we're heading, we're looking at feeding 10 billion people very badly indeed. The kinds of food that we're encouraging more and more of the world to eat—high in fat and salt and sugar—is very resource intensive and it's not terribly good for us. It's going to be hard work to get us onto a more sustainable footing.
NFM: How did we get here?
RP: In part, we are hostages to the way our bodies are wired; our bodies like salt and fat and sugar. But there have been some rather conscious efforts on the part of large multinationals to create a world where trade in subsidized commodity crops is fundamental to our food system and is supported by some very unsustainable activity. Corporations are making a lot of money out of it, and unfortunately these are the corporations that have the ear of our government at the moment. I think it's important to point the finger at some of the bad guys in the food system for getting us on a path—and insisting that we stay on a path—that is unsustainable.
NFM: Big Ag companies insist that we need GMOs to feed the growing world population. What do you think?
RP: First, it's important to say, look, we need cutting-edge science to address the issues of climate change and of biodiversity loss, to make sure that everyone can eat nutritiously. The trouble is that GMOs are about pesticides; they're not really about sustainability. I would love to see the data that shows that we need GMOs; at the moment GMOs seem to be at parity with conventional crops. And yet there's plenty of data that show that a diversified farming system yields more, particularly at smaller scales, than large, GMO-dependent farms, and they're much more climate-change ready.
We don't live a fairy tale where Jack can be given magic seeds from Monsanto and everything will be fine. In the real world, what people do [to reduce risk] is grow some things that will flourish when the rains come on time, some things that will flourish when the rains come late, some things that are resistant to different kinds of pests, and so on. By having a [diversified] portfolio, we're much more hedged against risk than if we just have one big bet on one magical crop. I think the time for fairy-tale thinking around feeding the world is over.
NFM: Is there good news on the horizon?
RP: I don't think all is lost. My parents had a convenience store when I was growing up; retailing food products is what my folks did. I grew up in the stockroom, a kid in a candy store, surrounded by unhealthy food. But it's possible to move away from that kind of retailing toward something more sustainable. The good news is that there's more and more interest from consumers in buying smarter and shopping smarter, and more and more interest from [retailers and manufacturers] in providing healthy, sustainable products. That's a good sign.
NFM: How can small, independent health food stores make an impact?
RP: Right now we're seeing a lot of rhetoric around "food deserts." But I think that's a really unfortunate turn of phrase, because the official definition of a food desert evokes the idea of people being disconnected from large-format supermarkets. In other words, a "food desert" exists if there's no Walmart or big Safeway or whatever it is in the neighborhood. But in fact, it's small independent retailers who are the backbone of most food economies, particularly in urban areas. Independent retailers are the refuges, the oases if you like, in so-called food deserts; they are places where people can finally access good, sustainable, healthy food.
So I absolutely see the small-format stores as a vital part of a sustainable food infrastructure. Without small-format retailers, we consign ourselves to a food system where we rely on low-wage workers and supermarkets controlling every bit of the supply chain. And I don't think that's healthy for competition, for the economy, or for workers. There are a few arguments about a sustainable food economy that rely on big supermarkets; there are a lot of arguments that rely on small-scale distribution and independent retail.
NFM: Tell us about your upcoming documentary.
RP: We've all seen plenty of documentaries about how crappy everything is. And it's true: We ought not wear rose-tinted glasses when we look at the world. However, I think there's much more hope coming up from independent, small, grass-roots sources, and those are the ideas we are really keen to cover because they've never had as much air time as everyone else. So the documentary focuses on ordinary people doing some extraordinary things in the food system. I think that's something people are ready to see.
And we found some terrific stories! We're looking at different visions that do break the rules, go outside things like GMOs, including independent retailers, like one in Oakland that's coming up with innovative ways to think about how to get people to eat better and to make food available in the local economy. We're addressing everything from farm to fork, and we're hoping it'll all be done by spring 2015.  
NFM: What do you hope retailers take away from your Expo West presentation?
RP: That they are much more powerful and important in building a new food system than they've been allowed to realize. Usually the idea of a small-scale retailer is that you're fighting in your own little corner in some small part of the world, but retailers actually can be incredible forces for transformation in the food system. They've not been allowed to feel that powerful because of these larger-format stores who seem to have the ear of government. If there's one thing I'd love the small-scale retailers to appreciate, it's something that Nelson Madela is attributed with saying: The thing that scares people most is not how powerless they can be but how powerful they can be. I think people, particularly small-format retailers, should step forward to realize quite how powerful they can be in building a better food system.
Subscribe and receive the latest updates on trends, data, events and more.
Join 57,000+ members of the natural products community.
You May Also Like
---