Thursday's Expo East: Show hours, education and more
Thursday's Expo East: Show hours, education and more
Check this schedule for the highlights of what's happening at Expo East on Thursday, Sept. 21.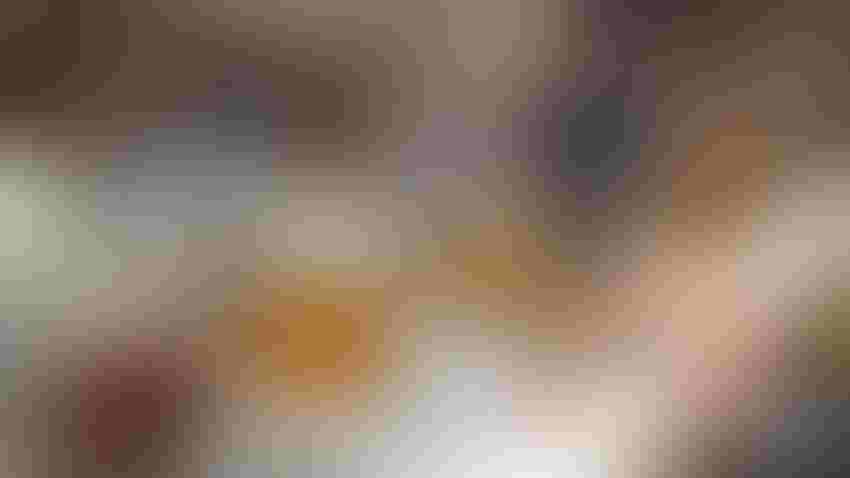 Supplement Symposium
7:15 to 10 a.m. | Level 200, Grand Hall Stage
Enjoy breakfast and a riveting keynote from renowned mycologist Paul Stamets, plus retailer and brand panels covering the latest supplement industry news, trends, issues and insights. More info. Watch the livestream on New Hope Network's LinkedIn page. Sponsored by SPINS.
Philly Fun Run
7:30 to 9 a.m. | Meet in the Broad Street Atrium Lobby
Lace up for an interactive jogging tour of Philadelphia that ends at the famous Rocky Steps and statue. More info.
Exhibit Floor Opens 
10 a.m. to 6 p.m. | Level 200, Halls A–E
Connect with brands, sample innovative products and draw inspiration from other attendees. The floor is also open 10 a.m. to 6 p.m. Friday and 10 a.m. to 4 p.m. Saturday. More info.
New Hope's Innovation Experience
10 a.m. to 6 p.m. | Level 200, Hall A, Innovation Experience
Explore, taste, learn, discuss and even challenge the paradigm-shifting technologies, business models and philosophies poised to benefit people and planet today and tomorrow. The floor is also open 10 a.m. to 6 p.m. Friday and 10 a.m. to 4 p.m. Saturday. More info.
Sustainable Harvests: Strategies for Supply Resilience & Business Prosperity
11 a.m. to noon | Level 200, Room 201A
Learn how the natural products industry can bolster agricultural and economic resilience with regenerative organic practices, farmer-focused business models and more. More info.
A Thirst for Change: Beverage Innovations in Natural & Organic
1 to 2 p.m. | Level 200, Room 201A
Drink up insights about the trendsetting beverage sector from Natural Foods Merchandiser's Adrienne Smith and the Organic Trade Association's Joelle Mosso. Learn what's hot now in natural and organic and what's driving consumer exploration. More info.
Inside Organic: Elevating the Benefits of Organic from Seed to Shelf
1 to 2:30 p.m. | Level 200, Room 201B
Organic experts representing industry, research and policy will dissect the latest consumer data, regulations and initiatives shaping the organic marketplace and tackle the common barriers to elevating organic certification. More info.
Nutrition Capital Network Investor Expo Kickoff
1 to 2:30 p.m. | Level 200, Hall A, Innovation Experience Stage
This session for active investors will cover the latest industry M&As and trends displayed at Expo East. Take in a keynote by Joyful VC's Jennifer Stojkovic, author of The Future of Food Is Female, plus presentations and panel discussions on the innovations impacting business and investment today. More info.
Expo East Midday Mashup
2 to 2:30 p.m. | Level 200, Hall E, New Hope Network Studio
Join the New Hope Network content team for this 20-minute LinkedIn Live event delivering the daily scoop on top trends, products and education at Expo East. Bolster your onsite experience or view remotely. Watch live on LinkedIn.
Merchandising Adult Non-Alcoholic Beverages to Maximize Retail Velocity
3:30 to 4:30 p.m. | Level 200, Room 201B
Designed to help retailers capitalize on the booming adult nonalcoholic beverage market, this discussion will explore consumers' evolving relationship with alcohol and increasing thirst for alternatives. Learn effective merchandising, marketing and promotional strategies to drive revenue. More info. 
Thursday Night Concert: Brett Dennen
6 to 8 p.m. | Level 200, Grand Hall
Bask in a live musical performance by the witty, poignant American folk artist Brett Dennen alongside friends and colleagues. More info. Sponsored by the Adult Non-Alcoholic Beverage Association.
For a complete schedule of events, visit the Expo East website.
Subscribe and receive the latest updates on trends, data, events and more.
Join 57,000+ members of the natural products community.
You May Also Like
---