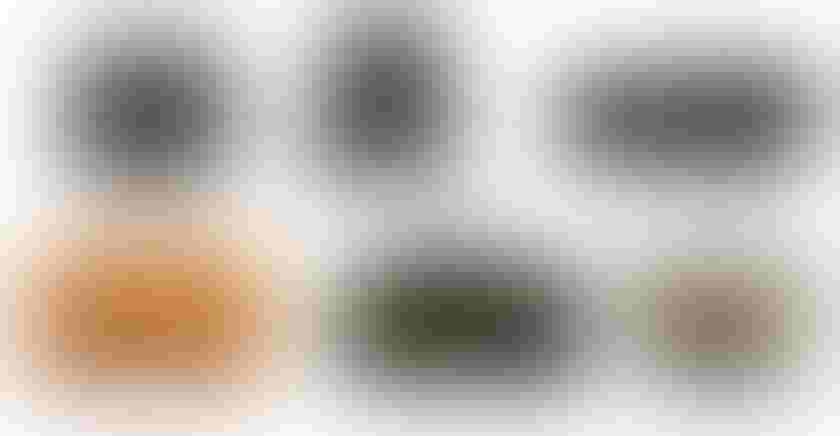 Keeping everything as light as possible is one way to reduce additional bodily woes after a day on your feet at Natural Products Expo West.
But a well-stocked bag (even fanny pack, because they're in again) is a necessity and can make for a smooth and happy expo experience.
So, to help out, here are a few things you will find in my on-the-floor bag.
Elderberry. Start you immune-boosting regimen now and keep it up from take-off to return. Mind you, I don't carry syrup. To avoid a sticky mess, I bring along Nature's Answer Sambucus Mega Gummies. They come in single-serve packaging (I know, but they work well for travel) and are easy to take throughout the day. You can certainly add some of your favorite capsules to your travel pill container.

Chewable Papaya Enzymes. Having these handy from NOW, American Health or another favorite brand can be a lifesaver as you will challenge your digestion during the show in ways you don't at home.

Throat spray. Gaia Herbs Fresh Breath spray is one of my favorites for offering a throat-soothing freshener that doesn't overwhelm like those old Binaca days (admit it, you were a teen once).

Mints. Beware: Don't put a strong mint in your mouth and then take off sampling. You could ruin a good product (or your mint). And you don't want to be that person who removes your mint in front of everybody. Keep mints for networking and conference events.

Cough drops or lozenges. These serve as a good alternative to and last longer than mints. They also help to sooth that scratchy throat that comes from a full day of talking.

Small hand sanitizer. Opt for a natural hand sanitizer. You might appreciate it after shaking a bunch of hands and then going in for some samples.

Bandages. Whether you get a serious paper cut, need to pad a blister or just want to be the hero to the newbie who wore the wrong shoes, you'll be happy you put a couple of bandages in your bag. Be sure to check out these Patch Bamboo Bandages, a NEXTY Awards finalist.

Water bottle. Do the Earth a favor and avoid using water bottles and to-go coffee cups. I know the bag is getting full, but you don't need to bring your big Yeti or Hydro Flask. I found a perfect smaller Klean Kanteen that fits well in my bag and doesn't add the weight of the larger bottles. Most brands likely have options.

A protein bar or two. Don't underestimate the fact that samples do not sustain you and time will fly before you head out for dinner. So have something with you that will tide you over.

Lots of business cards. The key to having your cards is to also keep them in a handy, easily accessible pocket so you aren't bumbling through samples and all the things you've brought along when you are ready to share your contact info.

A sturdy folder. Bring along a folder (think back to high school if you must) to capture collected paper materials. It keeps them from getting crunched at the bottom of the bag.

An empty envelope. I always have an envelope in my bag to keep work receipts in one place. Now, the secret is to remember to transfer the envelope from daytime to nighttime to travel bags.

A few rubber bands. These are helpful for holding all of those business cards you will collect together.

Small notebook and a few pens. This might sound old-school, but sometimes writing notes is faster than two-thumbs on the phone. Plus, you'll save battery power. See No. 15.

Phone battery pack. Your phone will die in the expansive convention center. Make sure you optimize your settings and have backup power at the ready. Don't forget your power plug and cords, in case you are lucky enough to find a resting place next to an outlet.
Bonus: Plan to sample beverages? Bring along a shot glass or sampling teacup to help battle even more waste. My hope is that vendors will support the environmental effort.
Have a great tip? I'd love to hear it. Share below or send it my way at [email protected].
Subscribe and receive the latest updates on trends, data, events and more.
Join 57,000+ members of the natural products community.
You May Also Like
---
Sep 20 - Sep 23, 2023
Natural Products Expo East is the East Coast's leading natural, organic and healthy products event.
Learn More