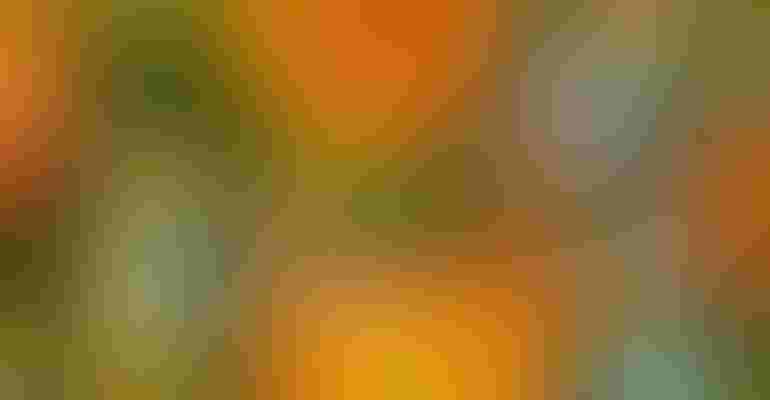 Last year during lockdown, Jake Deleon—a first-generation immigrant from the Phillipines—read an article that said in some areas of the U.S. more than 20% of the healthcare workforce is Filipino. 
"It got me thinking," says Deleon. "Filipinos are the largest Asian population in 11 states and the second-largest nationwide, so why is it so hard to find our food?" 
Deleon (left), who'd worked for Starbucks and Procter and Gamble for 15 years, decided to make a bold move. He spent his $1,200 stimulus on commercialized packaging and sauce prototypes based on his parents' recipes and started his own brand: Fila Manila Filipino American Kitchen. 
Now, he and his team of five (which includes a former Noma chef and a former Buzzfeed editor) are bringing Filipino food to the masses. After securing a NEXTY award for Best New Condiment for their Adobo Sauce and Marinade, Fila Manila won top honors at this year's Expo East 2021 Pitch Slam. We caught up with the energetic founder to talk about the win, the rising popularity of Filipino food and why now was the time to bring his brand to life. 
Why do you think Filipino food is gaining notoriety in the U.S. now? 
Jake Deleon: Filipino food is focused on eating with your family inside the house. Most of my immediate family live within five miles of each other and every Sunday we get together and enjoyed the same old, but always delicious, Filipino dishes.
What's happened in the last few months because of lockdown and COVID-19 is that people no longer had the luxury of going to restaurants, so they were experimenting and discovering new flavors in their own homes. It was the perfect time to bring to market a clean-label Filipino food brand. 
During Pitch Slam you said that Filipino food is having a Renaissance moment. What did you mean by that? 
JD: Right now, there is a new awakening and understanding of what Filipino food is and what it tastes like. For example, one year ago most people didn't know what ube was. Fast forward to a few months ago when Trader Joe's launched a line of ube products including mochi, pancake and waffle mix, ice cream and cookies. Overnight, ube became a sensation. Trader Joe's primary business is spotting trends, so that's a sign something big is on the horizon. 
Who is your customer base? 
JD: When I first started the company, I thought Filipino people would be the main ones buying our products. On Amazon we are the No. 1-selling sofrito, adobo and peanut sauces, so I emailed people who bought our products and asked why they chose Fila Manila. 
A common story emerged. Ninety percent of buyers are non-Filipino—they just love our food! I heard many stories about Filipino friends, roommates, partners and coworkers who made amazing food, but these buyers had no idea how to make those dishes themselves.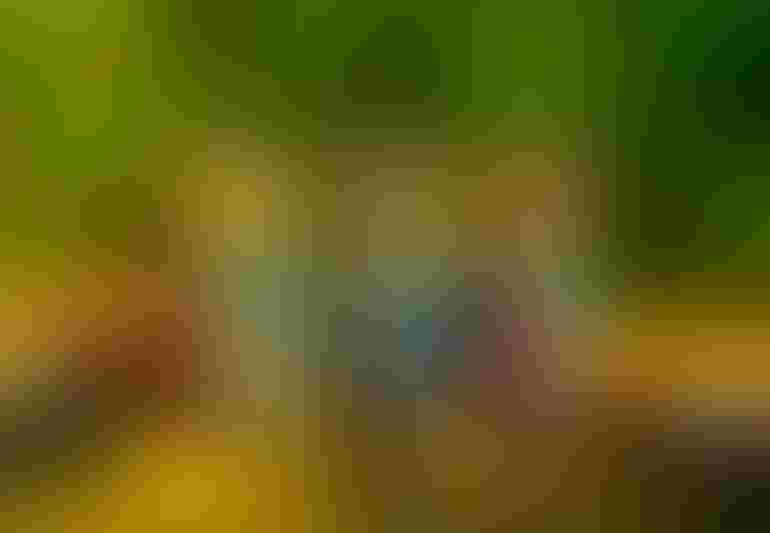 What advice can you offer future Pitch Slam finalists?
JD: Try not to make it sound like a pitch—instead, treat it as a glamorized version of your personal journey and story. Looking at pitch decks with growth charts is a dime a dozen, but audiences love to hear a good story. 
Also, consider the "cold open," where you jump right into the story or give an insight that shocks the audience before even introducing yourself. I think the cold open is more challenging, but it's an interesting way to grab everyone's attention and reinforce what you are about to tell them. 
How will your Expo East Pitch Slam win change or affect your business?
JD: It reinforces why people should get excited about Fila Manila and Filipino food in general. This recognition gives people confidence about what we are building and brings attention from investors—which is great because we're raising a seed round right now. 
At what rate is the company growing? 
JD: Since August, we've grown 200% week-over-week. We are in Whole Foods, UNFI, Amazon and we're going national in the spring with a major retail chain. 
Where do you see your company in the next five years? 
JD: Our mission is to ignite Filipino cuisine and community, but our vision is to represent the next generation of Filipino flavors. Sauces are step one, and our ube spread and coconut jams launch early next year. 
We are also expanding to center of the store products: snacks, seasonings, biscuits, frozen foods and my personal favorite, Filipino ice creams and frozen desserts. 
What else should our readers know? 
JD: We are raising a seed round to start building what's next. We already have the backing of Kraft Heinz and Sputnik ATX, and we want to move fast. I want to make sure a Filipino-American develops the largest Filipino food brand in the U.S. 
Why is that important to you? 
JD: I'm a first-generation immigrant—born in the Philippines, but I'm also a New Jersey boy. Like most immigrant families, we had a lot of love and laughs, but we were poor. I saw my parents work many jobs and because of them, I went to a good school and got great jobs. Our commitment to staying together through food is what drives me today. The opportunity to recognize Filipino food and culture is both exciting and humbling. 
Subscribe and receive the latest updates on trends, data, events and more.
Join 57,000+ members of the natural products community.
You May Also Like
---