13 NEXTY Awards finalists take the lead on environmental, social impacts
13 NEXTY Awards finalists take the lead on environmental, social impacts
Find out which food and beverage finalists for the Expo East 2022 NEXTY Awards topped HowGood's sustainability ratings.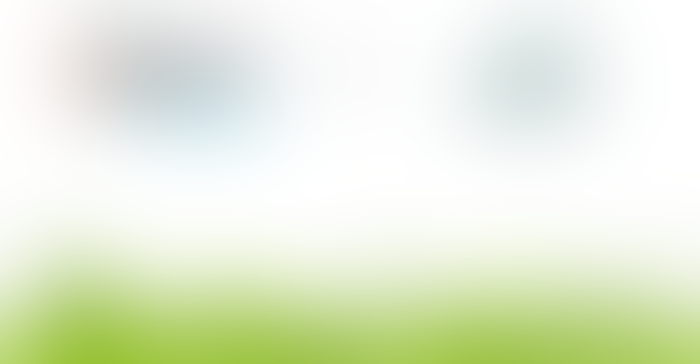 New Hope Network's newest product discovery tool, Beacon, is scheduled to debut at Natural Products Expo West 2023. In addition to Beacon's many resources, HowGood offers a sustainability analysis to help brands, suppliers and retailers understand their environmental, social and governance impact. Through its partnership with New Hope Network, HowGood has assessed the sustainability and environmental effects of some of this year's Expo East 2022 NEXTY Awards finalists from the food and beverage categories. Overall, NEXTY finalists outperform grocery items across retailers when it comes to environmental impact and sustainability measures. 
Learn the details of the assessments, then click through the gallery to see the selected products' scores. 
Impact score
The HowGood Impact Score, available in Beacon, is a combination of HowGood's eight core metrics, which give a nuanced and holistic view of the impact an ingredient has on people and the planet. These core metrics include GHG emissions, blue water usage, soil health, biodiversity, animal welfare, processing, land use and labor risk exposure. 
Although the Impact Score is measured on a scale of 1 to 100, the scoring system is an aspirational one. Across 2 million products, the average score is 54.
Greenhouse gas emissions and processing
Global food systems are responsible for a tremendous portion of global greenhouse gas emissions (GHGs): 34%, according to the Food and Agriculture Organization of the United Nations. Nearly three-quarters of those emissions are a result of on-farm practices before fossil-fuel-thirsty transportation and distribution even come into the picture. More than 80% of GHGs produced by the global food system are due to agricultural production and land-use change, both activities that occur in the cradle-to-farm-gate stage.
Varying amounts of energy are used in the factory processing of any ingredient. It is useful to look at GHG emissions and processing together when considering an ingredient's overall contribution to climate change, as GHG emissions cover the first stage of an ingredient's journey, while processing includes the next stage.
Blue water
Blue water usage is a measure of the amount of blue water required to grow a given ingredient, adjusted for the degree of blue water scarcity in the location where the ingredient is grown. Blue water appropriation refers to the withdrawal and use of water from freshwater lakes, rivers and aquifers for human activities.
Blue water resources are generally scarcer and have higher opportunity costs than green water, which makes focusing on blue water more impactful for food companies interested in reducing their water footprint. Blue water is also the component of a product's water footprint that a company has the most control over. By making water-conscious decisions along the supply chain, companies can influence their impact and reduce their blue water footprint. 
Climate friendly, minimally processed, clean label and water smart
HowGood also qualifies products for certain sustainability certifications, which can be displayed on-pack and on-shelf. In HowGood's roundup, five of the 13 most sustainable NEXTY finalists qualify for at least one of the following attributes:
"Climate Friendly" recognizes food products whose GHG emissions that are lower than 70% of all products assessed.

"Minimally Processed" recognizes food products made with lower-energy processing, which reduces environmental impact.

"Clean Label" products have a simple formula with seven or fewer ingredients that are all minimally processed.

"Water Smart" food products are less of a stress on the water supply in the regions where their ingredients are produced. 
The right tools
Ingredient-sourcing decisions are the most important tools to improve product sustainability, especially when manufacturers buy large amounts. Small adjustments to sourcing location or adding a certification can make a meaningful difference. By focusing on which ingredients are used, where they are sourced from and how they are produced, brands have the power to drive holistic impact and drastically reduce their overall footprint. 
HowGood enables product formulators to understand the impact of ingredients, sourcing locations and agricultural practices before they determine the final ingredients for their products. Scenario planning can illustrate the impact on each of these metrics during the product development phase. 
Through Beacon, HowGood exoises environmental and social data that can track and improve an individual product or portfolio. This data is intended to educate brand teams of their environmental impact. Interested parties can work directly with HowGood to track scope 3 emissions, find alternate ingredient sources and determine the environmental and social claims their products may be eligible for.
To learn more about how HowGood can help brands measure, improve and track their GHG emissions, reach out to [email protected].
Subscribe and receive the latest updates on trends, data, events and more.
Join 57,000+ members of the natural products community.
You May Also Like
---
Sep 20 - Sep 23, 2023
Natural Products Expo East is the East Coast's leading natural, organic and healthy products event.
Learn More