NEXTY Award winner Kvarøy Arctic fights food waste, improves sustainability with salmon hot dogs
NEXTY Award winner Kvarøy Arctic fights food waste, improves sustainability with salmon hot dogs
Decades ago, a Norwegian man and his son started a salmon farm to support their small island's economy. See the brand's accomplishments in sales and mission.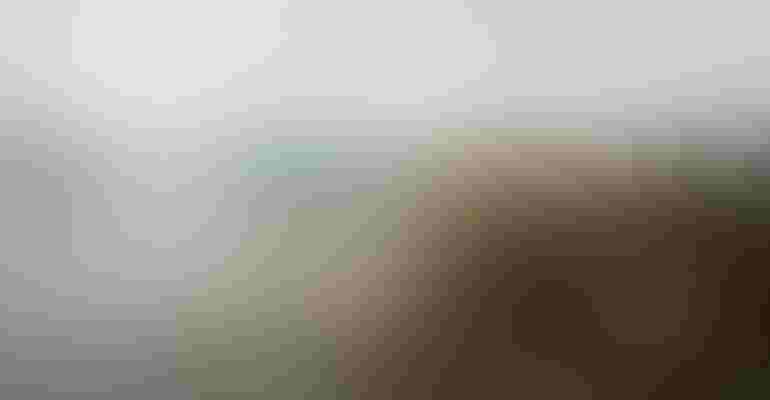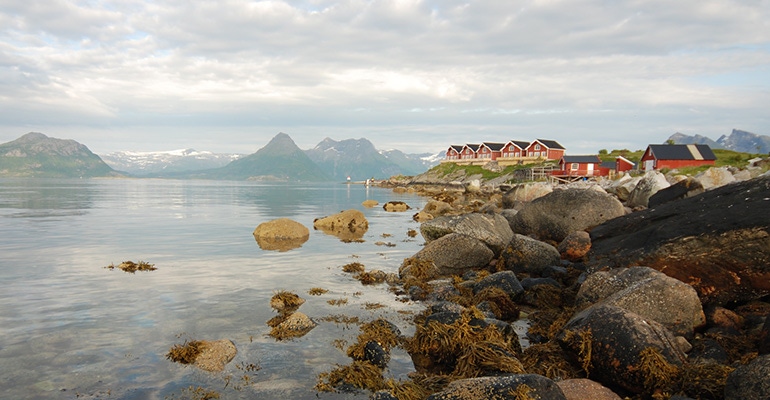 Reaching the NEXTY Award finals is a major accomplishment, as about 12% of the hundreds of nominated brands made the cut for the Natural Products Expo East competition. It's even more rare that a first-time nominee becomes a winner, but a handful did this season. New Hope Network writers spoke with these honorees to share their stories before the awards were announced in September. This first-time finalist, Kvarøy Arctic, won the NEXTY Award for Best New Frozen Product.
Nearly 50 years ago on a northern Norwegian island, Alf Olsen pioneered fish farming with Kvarøy Arctic. The idea: bring a year-round economy to an island with fewer than 100 people. He co-founded the company with his son Geir Olsen.
Located on Indre Kvarøy, an island within Norway's Inside Passage of the Arctic Circle, the third-generation family business is one of the most sustainable farms in the world with its state-of-the-art salmon ranching operations. There's a reason Fast Company named it one of the World's Most Innovative Companies: Kvarøy Arctic created a salmon hot dog. When it launched in August 2020, it was the only hot dog on the market specifically made with salmon. It's quickly become a popular offering at both retailers and high-end restaurants.
"Can a hot dog change the world? Maybe not," says Jennifer Bushman, chief marketing officer at Kvarøy Arctic. "But it can help bring more fish and seafood to people that cannot not afford a center-of-the-plate fillet."
It also has helped more consumers nosh on humanely-raised, non-GMO salmon.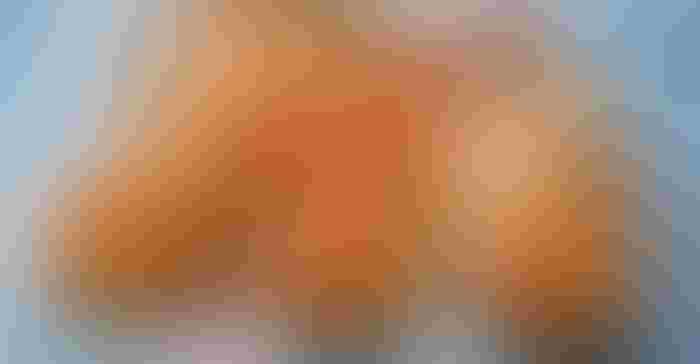 Sustainability and aquaculture technology have played a big role in Kvarøy Arctic's success. Massive, circular net pens of salmon are fed and watched via underwater cameras. AI technology scans each salmon's head to uniquely identify each one.
Karøy Arctic farms the pens for 16 months, then leaves the water undisturbed for six to eight months. "Our pens are fallowed three times longer than required," says Alf-Gøran Knutsen, CEO of Kvarøy Arctic. His wife, Ida Olsen Knutsen—the daughter of Kvarøy Arctic co-founder Geir Olsen and granddaughter of co-founder Alf Olsen—co-owns the company with her brothers, Gjermund Olsen and Håvard Olsen.
Kvarøy Arctic doesn't use antibiotics or chemicals in its salmon production. Instead, it uses lasers to ward off parasites. As the salmon swim by, a high-precision laser-and-camera unit detects, logs and zaps away sea lice on the fish. The salmons' mirror-like skin reflects the laser, but the sea lice absorb it, creating zero impact on the fish and ecosystem, says a Kvarøy Arctic spokesperson.
Last year, Fair Trade USA named Kvarøy Arctic the first Fair Trade Certified Farmed Fin Fish.
With single-use plastic food containers and related waste accounting for 70% of marine litter in 2018, according to the European Commission, Kvarøy Arctic partnered with DS Smith, a British multinational sustainable packaging company, to switch from polystyrene packaging to more sustainable corrugated cardboard packaging for transporting products.
That's resonated with consumers.
Kvarøy Arctic, which delivers approximately 20 million pounds of salmon to the U.S. per year, has nearly tripled its sales during the past two years—from just over $50 million dollars in 2020 to nearly $150 million in 2022. The company also donates about 1,500 pounds per week, including burgers and hotdogs, to U.S. food pantries and food banks this year.
Bushman answered New Hope Network's questions about Kvarøy Arctic's outreach in sustainability, inclusion and more.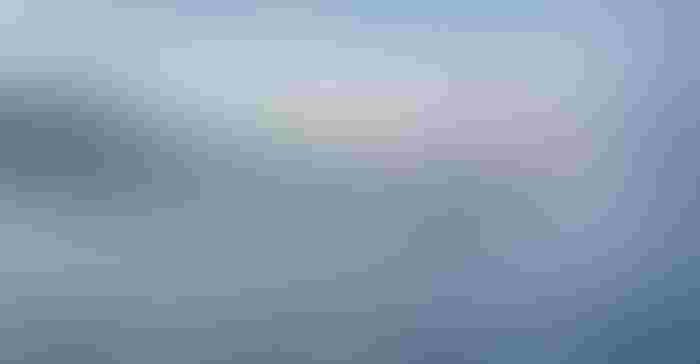 Why did Kvarøy Arctic become the first Fair Trade Certified Farmed Fin Fish?
Jennifer Bushman: Boards in Norway have to be more than 50% women by law. So that's already happening. We know we're investing to financially support a fair-trade system that is working in places that do not have that equity and diversity. And we're supporting that through the premiums that we pay for fair trade, which are significant in order to support those other programs, as well as the investment from our farm workers into those ecosystems. It's hundreds of thousands of dollars to make sure there's diversity and equity on farms worldwide.
What are some of the things Kvarøy Arctic is doing to incorporate J.E.D.I. (justice, equity, diversity and inclusion) into its business?
JB: Through college and university programs and tech programs, this includes high school and for those that aren't going to go on to college, we fund educational programs around sustainable responsible aquaculture development.
Our women and aquaculture scholarship fund is a global initiative focused on women working within the aquaculture industry that are studying at university.
We also started a "Women in Africa" fund. (After the murder of) George Floyd, we held meetings with groups like Imani Black who founded Minorities in Aquaculture. She's doing incredible work. They basically said, "You've got to invest where you want to see the change being made. You have to specifically designate where that money is going to go. You are waiting for that perfect woman from Africa to apply for the scholarship. You're not putting enough intention behind your investment."
So, we doubled down. Originally, we were working with the James Beard Foundation to offer one $10,000 scholarship, but we started offering two scholarships with one specifically designated for a woman from the continent of Africa. It's significant because $10,000 is an enormous amount of money for a woman living on the African continent, and it also includes all the travel, lodging and a paid internship for every year they are in school, as long as they want to come to Kvarøy.
This is our third year. We just announced a woman from Ghana and another from Greece. We saw that this as our responsibility to be able to work with women who can come to Norway to work and learn and then take that back to their country to be able to create a more stable food system.
How has Kvarøy Arctic transitioned over the past few years during the COVID-19 pandemic?
JB: We've diversified our customer base. Before, we were primary in retail. We are the largest producer of Atlantic farm-raised salmon—both fresh and in-the-club packs—for Whole Foods in the world. Now, we have 40 distributors in the United States that distribute to thousands of customers and we are in foodservice. We also worked with Avi Air, our freight forwarder, to minimize supply chain issues so we could grow the business.
How many pounds of food waste are saved by creating hot dogs? 
JB: While a specific number is hard to say, on average a fish that is filleted has roughly a 64% yield. By using the trim and the scrap meat we can bring that up by more than 80% use. The bones and skin, head and gills are all used in things like pet food and fertilizer. Nothing is wasted. 
What do sustainable, ethical blue foods mean to Kvarøy Arctic?
JB: They represent the future of food. They support the nearly 3 billion people that depend upon foods from both fresh water and marine waters. It means access for more people to the most nutritious food on the planet. They also support the local economy and an island of 80 people they hope to live there for future generations.
Why did you enter the Expo East NEXTY Awards this year?
JB: New Hope Network is known for recognizing the most progressive, impactful and trustworthy products in the natural foods industry. That's something Kvarøy is continuously striving towards. Applying for something like the NEXTY, and the respect that the NEXTY Awards gets, we knew that it would be a really incredible way to encourage buyers to try something new when this judging committee had given it such an endorsement.
Subscribe and receive the latest updates on trends, data, events and more.
Join 57,000+ members of the natural products community.
You May Also Like
---
Sep 20 - Sep 23, 2023
Natural Products Expo East is the East Coast's leading natural, organic and healthy products event.
Learn More