NEXTY award winner on how to message upcycled food products
NEXTY award winner on how to message upcycled food products
Picaflor Live Culture proves that upcycling your waste stream doesn't have to lead to an underwhelming product.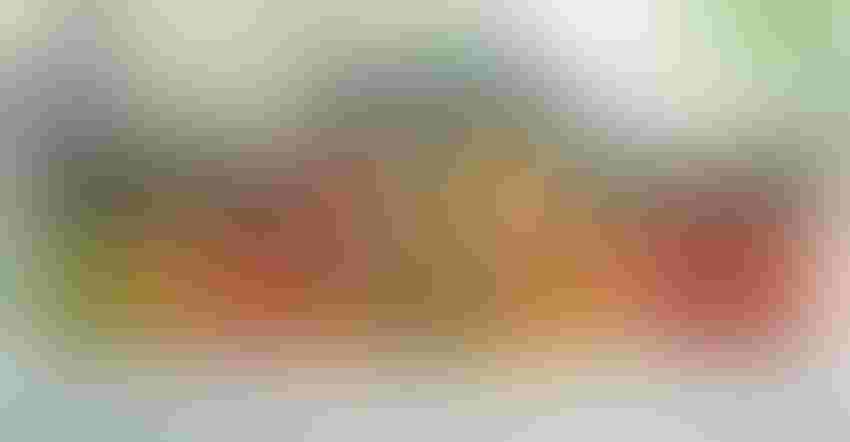 Nearly a year after Picaflor won a NEXTY for its Live Culture Raw Fermented Pepper Flakes, we checked with founder Marcus McCauley on how the award has helped his business, and picked his brain on how he's handled the messaging challenge of communicating to customers that some of Picaflor's ingredients are actually would-be food waste.
How did you come to use "upcycled" ingredients? What is your product development process like?
Marcus McCauley: I look at it through the lens of functioning farm ecology. There's all kinds of yield to be captured in a functioning farm ecology and it's the same with our food system. There's a lot of radishes left over in our local foodshed, and all kinds of excess in our food system that can be captured. Rather than losing that yield or using them as worm food, I thought we'd make human food out of them. So we tried fermenting them, and they're great.
I do a radish kimchi, and a deep green kimchi as well. With the red pepper flakes, it was kind of a happy accident. We were going to have a processor separate the seeds and skins before the fermentor, but they backed out at the last second, after the peppers were already picked. So we had to figure it out real quick. We said, 'let's just get it in the fermenter and we'll separate the seeds and skins later'—and so we did. It was this thing that was an accidental byproduct.
You definitely don't have to compromise quality to make use of yield that's not being harvested. It's a great part of the pepper that we didn't plan on using. But it fit in a sense with our philosophy in that we said, 'let's take something that people know and love and then uplevel it with fermentation.' I love hot sauce. But not all hot sauce is fermented. It's the same with pepper flakes, most of us have never had a fermented pepper flake. We tried it and it was great.
Do dried foods retain the benefits of fermentation? Most fermented foods have some kind of liquid base.
MM: Yes. There are all kinds of things that happen through fermentation. Even when the cell is destroyed, there are cell fragments that are beneficial, immune boosting. There's a lot of literature about that. But there are also some dormant cultures that remain on the flakes.
Is there anything you've learned along the way that could serve as a lesson for other young brands, particularly those focused on finding ways to upcycle ingredients? Or are there other food waste streams built into the food system that you're already aware of?
MM: I tell people to get out on the land and make a relationship with primary production, with the farmer, and understand what the reality is on the farm. I think that opportunities will start to present themselves. And the more we can think of the food system as an ecology—an ecosystem has closed loops, and so we're trying to close loops all the time. Capturing waste and making our food system more efficient and anti-fragile and regenerative in the long run. I think it's the right thing to do and I think it's an urgent thing to do.
The output of one part of our farm is the input for another part of our farm. When some of our peppers don't turn into sauce or pepper flakes, we take those out and feed them to the chickens. The chickens in turn fertilize the soil. Basically, our chickens are eating probiotic peppers and then they're fertilizing the fields growing more peppers.
One organization I'd recommend folks reach out to is Mad Agriculture. They're a great resource.
How have you handled messaging on your packaging in terms of the upcycling? Does it contribute to or detract from consumer appeal to promote the fact that the food inside is would-be waste?
MM: Because of our brand, we're really emphasizing the bigger picture of regenerative ecological food. So having things that could be called food byproducts, that is one of the bullet points that come with that approach—with biodiversity, sequestering carbon, empowering smaller farmers, the water cycle, organic production and beyond organic, there's all these things. That is just one of them and it's not what we usually lead with.
We use it on social media. We've found that it really does resonate with some people, but at the end of the day it comes down to flavor. That for us is the biggest selling point. If it's not an outstanding, delicious product, then it's not going to make it. If I thought it was an inferior product, I wouldn't bring it to the market. But I think it's an exceptional product.
What did the NEXTY mean for the brand and the trajectory you've been on since?
MM: A lot of people have reached out to us. Winning a NEXTY definitely got us on some people's radar. It felt really good to be honored in that way, to be recognized for what we're doing.
We started out really small and slow five years ago, fermenting a harvest from our farm. We ended up creating a whole subcategory of fermented refrigerated hot sauce. That in and of itself, there's pros and cons to that. People are going to the refrigerated section; it's a good opportunity to educate folks. We've experienced a steady 300% annual growth until now.
What has your retail trajectory looked like?
MM: We're currently in 350 stores. Whole Foods Market has been huge. We're in three of its regions; they brought us in with our local Rocky Mountain region first. We're in Natural Grocers, Lucky's, and lots of independents out in California.
California, interesting. So you leapfrogged over some states. How did that happen and what's fueled your growth in distribution generally?
MM: I'd say we have an outstanding team who knows what it means to build relationships and be persistent and kind. They reached out to stores and built relationships with buyers and owners. Going to Natural Products Expo West has definitely helped us. We had staff hit the streets, they put in the time, put in that sweat equity and it's paid off.
Do you have any new products in the pipeline?
MM: We're experimenting with a few other condiments right now. It's been quite a ride up to this point and I think the fermented condiments have a long way to go still. All the condiments used to be fermented and alive. It was a way to preserve the harvest and served as a health tonic, and I think now there's a trend to bring condiments back to life again.
Subscribe and receive the latest updates on trends, data, events and more.
Join 57,000+ members of the natural products community.
You May Also Like
---
Sep 20 - Sep 23, 2023
Natural Products Expo East is the East Coast's leading natural, organic and healthy products event.
Learn More