10 foods to outsmart illness
10 foods to outsmart illness
Keep the cold and flu at bay with these 10 foods for immune health, including old standbys like chicken soup to water, tea, carrots and garlic.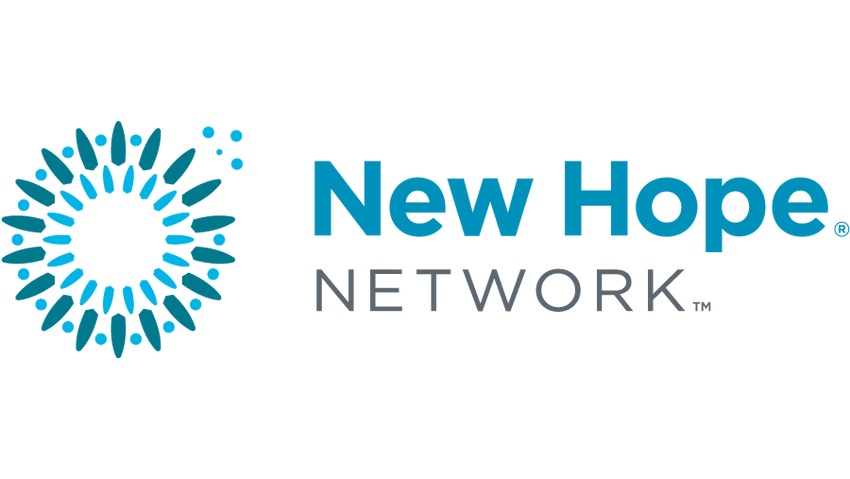 As much as you might hope to avoid it, chances are you'll catch at least one cold or flu bug this season. According to the U.S. Department of Health and Human Services, each American suffers two to six colds per year, and at least 1 in every 10 people will come down with the flu. Fortunately, smart preventive measures—starting with what you eat—can help you beat the odds.
"The best way to avoid catching a virus is to keep your immune system strong," says Marty Wilson, MS, a registered dietitian and nutrition educator in San Jose, California. Numerous foods boost immunity naturally and have been used for centuries to deflect illness or lessen its impact. These ten foods will help you start building your resistance.
1. Garlic
This powerful antiviral bulb is a proven winner. In one double-blind study conducted during a 12-week period between November and February, allicin, garlic's active agent, prevented cold-virus attacks and speeded recovery when infection occurred (Advances in Therapy, 2001, vol. 18, no. 4). Slice and eat one or two raw cloves daily, or take a garlic supplement.
Wash away germs
According to the U.S. Department of Health and Human Services, most cold and flu viruses are spread by infected people coughing or sneezing within three feet of someone, or by a healthy person picking up viruses that have been left on a surface, such as a door handle. Because a person remains contagious from the day before symptoms appear through about day seven, the best defense is a good offense. To prevent transmitting germs, wash hands thoroughly with warm soapy water for 20 seconds, or use an alcohol-based hand sanitizer.
2. Yogurt
Although people often avoid dairy products when they have a cold, yogurt, especially if it contains live cultures, is actually a powerful weapon against illness. Yogurt increases production and activity of key immune-system protectors, including T-cells and antibodies. Its fermentation also produces highly bioavailable forms of protein and calcium, both good for immunity (American Journal of Clinical Nutrition, 2000, vol. 71, no. 4). Yogurt is also rich in zinc, an essential anti-infection mineral. Enjoy 6 ounces of yogurt daily to shore up your immunity.
3. Citrus
Oranges, lemons, and other citrus are excellent sources of vitamin C (ascorbic acid), a protective antioxidant. Taking vitamin C after virus exposure helps build the hormones needed to raise metabolism to an infection-fighting level. "Just 60 mg, or 100 percent of the RDI—about the amount found in an orange—is more than enough to support your basic metabolic needs," says Adeline Cheong, PhD, a San Francisco–based food scientist.
4. Tea
Green, black, oolong, and other teas made from the Camellia sinensis plant have enhanced human health for centuries. All contain protective antioxidants, including epigallocatechin gallate (EGCG) and epicatechin (EC), plus L-theanine, an amino acid that helps stimulate T-cells (Proceedings of the National Academy of Sciences USA, 2003, vol. 100, no. 10). Experts recommend 1 or 2 cups daily.
5. Carrots
These nutrient powerhouses harbor beta-carotene, a precursor to vitamin A, essential for maintaining immunity. Vitamin A supports healthy skin, including the nasal mucous membranes that protect your body from viruses and alert the immune system when a pathogen attacks. In one study, beta-carotene even helped to prevent flu onset (Voprosy Virusologii, 1999, vol. 44, no. 4). Cooked carrots contain more bioavailable beta-carotene than raw; just 2 tablespoons yield about 3300 IU, or two-thirds the RDI.
6. Chili peppers
Peppers' intense heat comes from capsaicin, a chemical that causes mucous membranes to flush with water, thinning mucus that might otherwise host unwanted germs (Journal of Ethnopharmacology, 2001, vol. 75, nos. 2–3). Capsaicin amounts vary by pepper type, "so eat enough to flush your nasal passages well," says Cheong.
More foods for better immunity
Barley
Bell peppers
Blueberries
Broccoli
Cranberries
Grapes
Honey
Horseradish
Plums
Pumpkin
Raspberries
Shiitake mushrooms
Strawberries
Wasabi
Wine (in moderation)
7. Onions
Onions share garlic's antibacterial and anti-inflammatory properties. They also contain abundant quercetin, an antioxidant shown to protect cells from the damaging effects of influenza exposure (International Journal of Experimental Pathology, 2003, vol. 84, no. 3). About one-third of an onion daily can help keep infection at bay.
8. Ginger
This revered root contains various powerful antiviral compounds. Even powdered ginger benefits health, thanks to its anti-inflammatory effects (East African Medical Journal, 2002, vol. 79, no. 11). "I prefer to use a few thin slices of fresh ginger made into a tea with 2 to 3 cups of water, but 1 or 2 tablespoons of the dried powder added to soup is a convenient alternative," says Cheong.
9. Chicken soup
Physicians and moms have recommended the chicken soup remedy for ages. Experts theorize that the combination of immune-building and anti-inflammatory ingredients, hydrating liquid, and mucus-thinning steam in hot soup helps ward off colds and flu. In clinical studies, the amino acid cysteine, various aromatic compounds, and other substances in chicken soup were more immune-boosting than hot or cold water (Chest, 2002, vol. 118, no. 4). Vegetarian broths exhibited similar effects.
10. Water
"Drinking 1 liter of water for every 1,000 calories consumed has got to be one of the easiest steps you can take to maintain a healthy immune system," says Wilson. "Consuming plenty of fluids helps your body stay hydrated so it can protect you from unwanted germs." So remember to keep your water bottle handy throughout fall and winter months.
Subscribe and receive the latest updates on trends, data, events and more.
Join 57,000+ members of the natural products community.
You May Also Like
---