4 beauty retail trends to inspire your HABA approach
4 beauty retail trends to inspire your HABA approach
While natural beauty is booming, sales in the natural retail channel have slowed. Need a little bit of inspiration? Check out some of our favorite beauty retailing trends.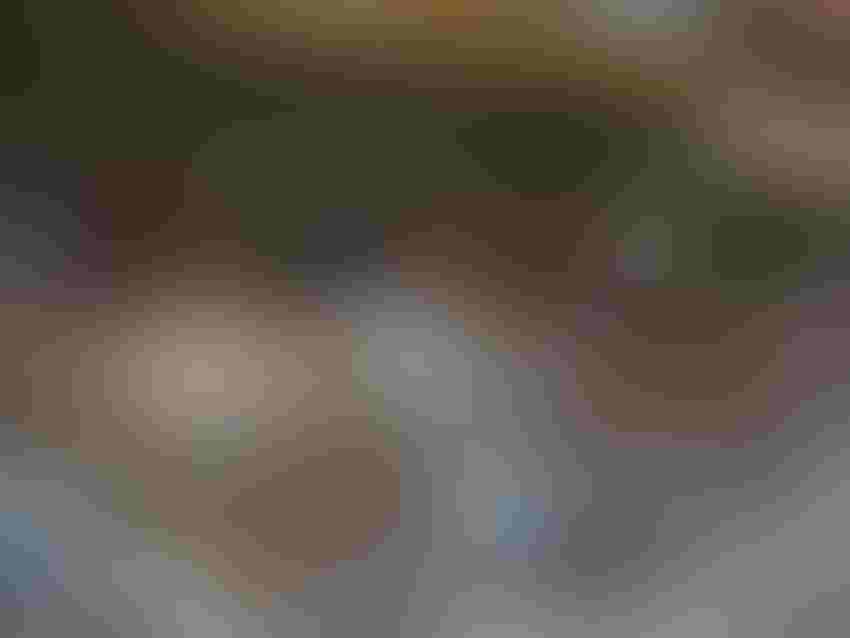 Natural beauty is going mainstream, and while this is very good news for consumers who will be able to more easily access nontoxic cosmetics, it hasn't been working in the favor of natural retailers. Despite strong growth for the category overall, sales of natural and organic personal care products in natural retail increased a mere 3.5 percent in 2016, according to Nutrition Business Journal. 
A recent article from Fast Company explores some of the key drivers of the billion-dollar natural beauty industry. Awareness around toxic ingredients has pushed consumers away from synthetics, similar to what happened in the food industry. Now, rather than focus just on the dangers of cosmetic chemicals, more brands and pointing out that their products are efficacious--and fun. 
When it comes to demographics, Fast Company says growth can be attributed primarily to millennials who are followers of the Korean beauty craze and into supporting environmental sustainability, plus aged 40-plus shoppers looking for health benefits. Couple that with natural beauty innovations cropping up at mainstream beauty retailers like Ulta and Sephora and you have the recipe for success—and one that no longer requires consumers to rely on their natural retailers for these offerings. "And now that these products have become so mainstream, you don't have to go rummaging through your local health food store to find your organic jasmine-infused eyeshadow," the article states.
But why shouldn't consumers purchase beauty products from the same retailers they trust for food or supplements—the ones that often have the strictest standards, stock the most unique brands and have the best information to support their products?
It's possible to make a natural retail store a destination for natural beauty, but it needs to be supported not just by the standards and education, but also by the merchandising and experiential marketing that has been so critical to the beauty industry's success. Think sampling, end caps, aestheticians and makeup artists, creative promotions and events. Some of these efforts are easy: invest in beautiful wood shelves, be more discriminating when it comes to lighting and fixtures and have staff to offer picks to guide shoppers. But what else can you do to enhance the experience you provide in your HABA department?  There's a lot of innovation happening in the beauty space as natural goes mainstream, and while it may be easy to write off these models as competitors, learning from them can help you create a more dynamic in-store experience. Here are a few on our radar. 
Modern-day apothecaries
Sure, Sephora and Ulta are bringing more natural into their stores. But it seems that the more apothecary-style retail stores are the ones seamlessly connecting the dots between beauty and wellness. They blend herbal supplements, bulk ingredients, juices, simple beauty solutions, spa treatments and traditional Chinese or Ayurvedic services in an environment that harnesses the power of ancient wisdom to help people reconnect with nature in a personalized way. A couple to check out: Rhode Island's Farmaesthetics and New York City's Naturopathica.
Beauty boxes
Beauty sampling has become a profitable business thanks to subscription boxes such as Birchbox and Glossybox—excellent ways to get new products into potentially loyal consumers' hands. Glossybox also partnered with the high-end retailer Bergdorf Goodman on special-edition boxes that start to bridge the gap between online and brick-and-mortar.
Consultant-based models
Direct-to-consumer brands that rely on well-trained "consultants," such as Beautycounter, do a couple of important things right—they ensure customers are getting the answers the need about cosmetic chemicals and foster a sense of community through fun, educational events. Both are areas in which natural retailers can continue to excel. (Notable: Beautycounter recently launched at Target.)
Curated websites
Online retailers such as the Detox Market (which also has two Canadian retail locations), LeVert Beauty and mission-driven BeautyKind have created a less overwhelming and seemingly higher quality experience through carefully curated product selections that support both the clean beauty movement and socially conscious causes.  
Subscribe and receive the latest updates on trends, data, events and more.
Join 57,000+ members of the natural products community.
You May Also Like
---