6 personal care brands committing to sustainable packaging in 2020
6 personal care brands committing to sustainable packaging in 2020
The personal care market is a huge contributor to the global plastic waste crisis, but these six brands are looking to change that for good.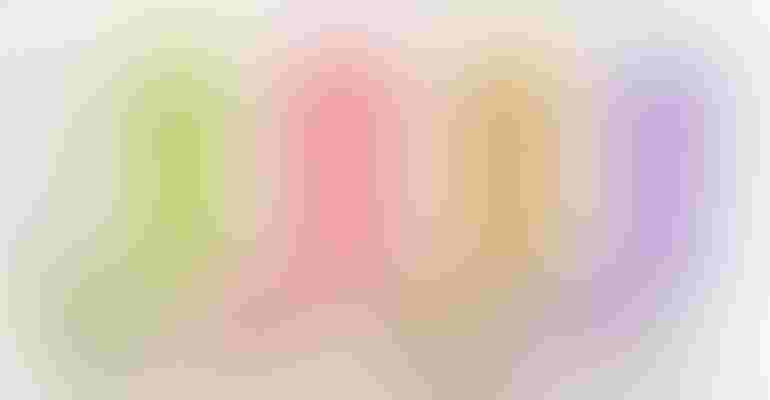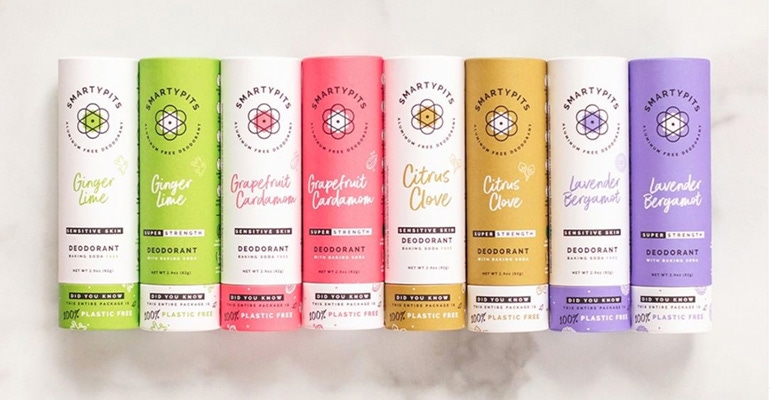 Ugh. Plastic. Plastic is no stranger to our side-eye. It's no secret that the personal care market is one of the leading contributors to plastic waste. From toothpaste tubes to deodorant roll-ons, these often non-recyclable materials are destined for a landfill when thrown in the garbage where they won't decompose.
Or they are poorly recycled by consumers with good intentions when they are not actually recyclable because of their makeup of different materials. This is known as "wishcyling," when consumers throw that tube in the recycling bin and just "wish" for the best. This causes massive hiccups throughout the recycling process where such objects can jam up sorters or get sent immediately to landfill. This is something that we just don't... personally care for. 
But one can't deny that we need these products in our lives. We like to smell good! And have clean teeth! And how about a nice clean shave? So we're cheering on six brands that are helping us enjoy all of those things while lessening our impact on the planet. When brands focus on sustainable and ethical practices, they are giving us more options that all of us, including Momma Earth, can benefit from.
Deodorant
Deodorant tubes are notoriously difficult to recycle. Most are made from various plastic materials, and will oftentimes have a dial on the bottom of the tube that is a different plastic than the tube itself, rendering the entire object non-recyclable unless separated. In addition to material frustrations, consumer frustrations with ingredients are becoming more commonplace as well.
Studies have shown that chemicals used in traditional antiperspirants are potentially toxic to the user. While there are varying debates on the validity of these theories, there are definitely consumers whose minds are put at ease by switching to natural products.
However, consumers attempting to switch to a natural deodorant may find the process arduous. Did you know that there's a lag time of a few days to a few weeks for your armpits to return to their natural state of sweat after using traditional aluminum-based antiperspirant? Yep.
You may find yourself sweating a bit more, but that's ok! Sweat is natural and even releases toxins. But let's be real, at the end of the day, none of us wants to smell. Here are three sustainable deodorant brands that will keep your pits in the good graces of your friends and coworkers while also striving to make a difference for the planet. 
1. Smartypits
Smartypits is aluminum free, paragon free, phthalate free, propylene glycol free, talc free, 100% recyclable or biodegradable, and not tested on animals. Their sustainable line is plastic free and 100% biodegradable. Offering both super strength and sensitive skin formulas and scents like grapefruit cardamom and lavender bergamot, consumers are sure to both feel good and smell good. Remember that transition period we mentioned that can occur when switching to a natural deodorant? Smartypits offers a "Pit Rebalancing Treatment" to help you make it through!
Another bonus of the Smartypits brand? It's women-owned and it gives a portion of its proceeds back to breast cancer research. Win-win!
Acquired by Unilever in 2017, Schmidt's Naturals fits into Unilever's "Sustainable Living Plan". This plan aims to increase growth while maximizing positive social impact and minimizing its environmental footprint. Schmidts prioritizes ingredients derived from nature.
Everything is produced without harming animals and everything is always free of aluminum, propylene glycol, PEG, parabens, phthalates, artificial fragrance, artificial flavor, artificial color and artificial sweeteners. All of Schmidts manufacturing, processing, and production of ingredients is responsibly stewarded to minimize unnecessary steps. They offer a line of deodorant in glass jars with a snazzy recycling program to go with it. Send back five of the reusable glass jars, and they will send you back a free jar!
Crystal Deodorant could be considered a pioneer in the natural deodorant world having been around for over 35 years and reigning as a creator and leader of mineral salt deodorant. It is a mineral-based, vegan and cruelty free, non-toxic deodorant that is always free of aluminum, parabens, silicones, phthalates, artificial fragrances and colors.
The brand's containers that are labeled with the ECOPAK symbol are fully recyclable and the sprays are disposable in biologically active landfills. The 4 oz spray bottles combine recyclable plastic with a special compound that speeds up degradation while reducing its carbon emissions by 5%. This causes the package to break down in a landfill at a fraction of the rate it takes conventional plastic to decompose. 
Toothpaste
Over one billion plastic tubes end up in landfills, and toothpaste tubes are no different. Toothpaste tubes are generally made of multiple materials laminated together, using different types of plastic and aluminum. This mixing of materials makes it incredibly difficult to recycle.
And all of that paste that ends up left on the inside once you think you've gotten it all out? That just complicates things even more. We're looking at two natural brands that are working to combat these recycling frustrations and provide consumers with an eco-friendly sustainable toothpaste that's good for both your mouth and the environment!
Canadian brand Nelson Naturals makes "plastic free" one of their main values and believe that 400 million plastic toothpaste tubes can be replaced by one glass jar. Its plastic free packaging has become the main reason that people seek out the brand. Nelsons makes all-natural toothpaste and toothpaste tablets dispensed in refillable glass jars. These glass jars are also offered in bulk and are refillable as well! Nelsons Naturals has end to end waste reduction measures implemented throughout its manufacturing process and all shipping and packing materials are paper-based, 100% plastic-free and repurposed whenever possible. Buh-bye throwaway tubes! 
Davids Natural is a cruelty-free toothpaste that uses naturally derived and sourced ingredients. The company prides itself on using the highest quality U.S.-manufactured ingredients to help support American jobs. And its eco-conscious mindset doesn't stop with the ingredients. The packaging is an aluminum tube lined with a food-grade, non-BPA liner so that there is no paste to metal contact to prevent any leaching of the tube material into the paste. The paper packaging that the tube comes in is procured from forests protected and managed by the Forest Stewardship Council (FSC). (This is the gold standard in forest certification!)
A bonus: Each tube comes with a metal tube roller that is designed to slide on the end of the tube to roll up the metal tube as the toothpaste is being used and to squeeze the last bit of toothpaste out of the tube at the end. This helps to eliminate leaving any of the tooth-cleaning goodness behind! 
Skincare
Some estimates state that nearly 91% of all plastics ever made have not been recycled. When it comes to skincare products, the numbers aren't much better. All of those creams and lotions and serums and powders come in, you guessed it, plastic packaging. When we think about sustainable packaging, what does that mean? Are we looking for recyclable packaging and biodegradable packaging? Or are we going further and looking at a lower carbon footprint or the sourcing of natural ingredients? 
Bulldog never uses ingredients from animal sources and the brand is certified Cruelty Free International. All of its products are suitable for vegetarians and vegans and never use microbes, synthetic fragrances or artificial colors. In Bulldog's own words, it seeks to "minimize their paw print". Bulldog is the first men's skincare brand in the world to use sugarcane as a raw material. Its flexible tubes use "green" polyethylene.
Polyethylene is created by farming sugarcane on sustainable land in Brazil. The sugarcane is often planted on degraded pasture land which in turn helps to recover the soil for future use as general farmland or to plant another crop of sugarcane. While being cultivated, sugarcane captures CO2 from the air. The claim: Sugarcane is so efficient at capturing CO2 that with every kilogram of Green Plastic produced, 309 tons of CO2 is removed from the air. Once grown, sugarcane is transformed into ethanol, which is in turn used by Bulldog's partner Braskem to create Green Plastic. This plastic is used instead of fossil fuel sourced material. 
In sticking with its mission of sustainability, Bulldog launched a redesigned razor system that removed as much excess material as possible. The steel handle is sheathed in a changeable bamboo sleeve. The flexible razor head is made from unchromed metal that is better for the environment. The disposable blades, while not recyclable, have been made as small as possible. Even the packaging for the razor is made from recycled wood pulp and environmentally friendly inks. Bravo, Bulldog!
Valerie Hawks is the spirited Head of Production and Sustainability at Interact Boulder, a branding and packaging design agency shepherding tomorrow's brands with creative consequence. Valerie's 13 years of print production experience, knowledge and enthusiasm guides clients from bright-eyed startups to courageous industry vets. She's passionate in areas of the circular packaging economy that allow brands to maximize the sustainability of their packaging while minimizing their carbon footprint. And dogs. She really loves dogs, especially her Italian Greyhounds, Carol and Theo.
Subscribe and receive the latest updates on trends, data, events and more.
Join 57,000+ members of the natural products community.
You May Also Like
---
Sep 20 - Sep 23, 2023
Natural Products Expo East is the East Coast's leading natural, organic and healthy products event.
Learn More