Can natural retailers catch the new personal care consumers?
Can natural retailers catch the new personal care consumers?
The future of clean health and beauty can be found inside brightly lit, accessible specialty stores or on the shelves of the local grocery. Find out how to capture your share of this broad market.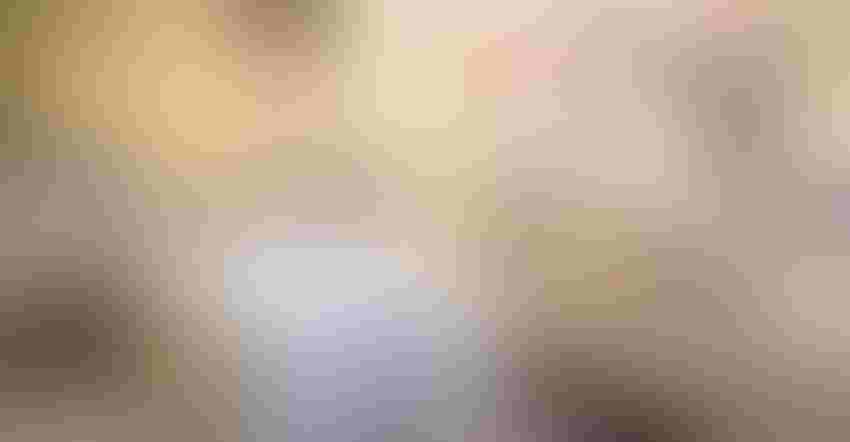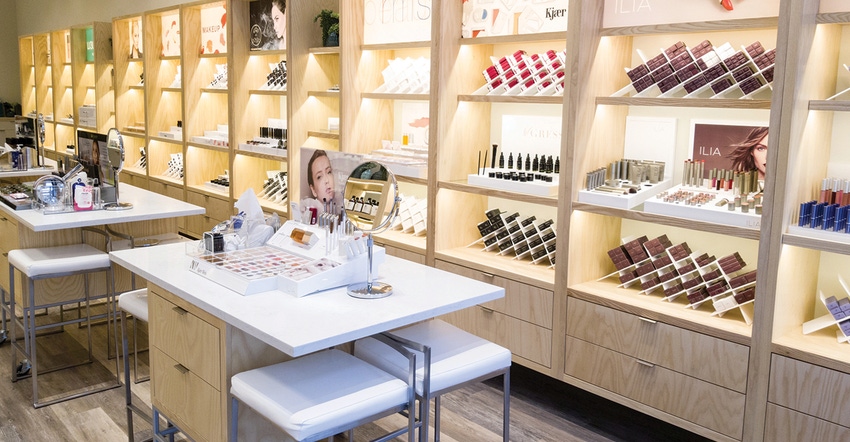 Uncluttered shelves are stocked with beautifully packaged, carefully vetted brands never tested on animals and free of the 19 ingredient categories on Credo's strict Dirty List. Licensed aestheticians grace the aisles, offering a Clean Swap in which they take a look at a newcomers' makeup bag and suggest toxin-free, sustainably crafted alternatives.
And unlike decades past, those alternatives actually work.
"Those days when you had to sacrifice efficacy, packaging and probably scent to know your products were good for you are over," says Credo co-founder Annie Jackson, who helped launch the first store in San Francisco in 2014. "Labs have really been hustling to get more innovative and contemporary. You can have it all now."
Credo is among a growing array of retailers—from niche specialty stores to conventional beauty chains and big box behemoths—banking on the promising but slow-to-blossom market of natural health and beauty.
After a flurry of double-digit sales gains for the category in the late 2000s, year-over-year growth has fizzled to mid-single digits across all channels in recent years, according to the Natural Foods Merchandiser Market Overview. In the natural channel—which saw a 30% spike in sales of such products in 2007—personal care is now one of the slowest growing categories, with the needle struggling to move 2% in 2018.
"A few years ago, we were experiencing much steeper inclines in sales, there were more consumers coming into the category, and there were more new products being introduced" says Maryellen Molyneaux, managing partner of the Pennsylvania-based market research firm NMI Solutions.
The good news: As aging millennials clamor for personal care products as clean as their food, tech-savvy twenty-somethings demand cosmetics that won't boost their risk of cancer and niche brands that nudge traditional mainstays to clean up their act, many believe the category is poised for a renaissance.
"Innovation in this category is certainly in demand, and we are starting to see the beginnings of that," says Molyneaux.
The question: How will natural channel retailers tap the revived opportunity as personal care growth echoes changes in food and even more diverse retailers join the revolution?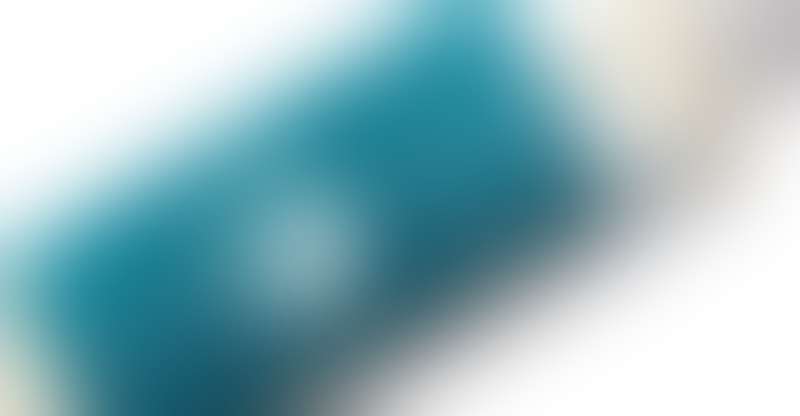 What consumers want
North American sales of natural and organic personal care products reached $5.6 billion in 2018 and are growing at about 6% per year, according to London-based market research firm Ecovia Intelligence.
"It's not fantastic, but it's still healthy growth," says Ecovia President Amarjit Sahota.
Globally, he sees the category improving, as those who have been eating organic and natural food for health reasons apply their desire for chemical-free products to personal care. But he notes that consumers are beginning to demand even more from brands.
"They are looking at packaging, the way they source and manufacture their products and what they are doing in terms of carbon footprint," Sahota says.
For instance, REN Clean Skincare now uses reclaimed ocean plastic in its packaging. The Responsible Mica Initiative serves to assure that the mineral, commonly found in cosmetics, is sourced without the use of child labor. And skincare brand Weleda just became one of the first brands to receive the Union for Ethical BioTrade Sourcing with Respect Label, which serves to assure biodiversity is protected in the sourcing of ingredients.
Molyneaux adds that millennials are approaching 40, are beginning to pay more attention to their aging skin and finally have the income to consider higher-end products.
"Millennials aspire to all things natural but they haven't really had the income that allows them to purchase what they want," she says. "That's changing. It's a good time for companies to solidify their message to them, especially in categories like personal care."
Meanwhile, influencer groups like Protect Our Breasts are using social media and events at college campuses to sound the alarm to twentysomethings—particularly women—about the dangers of carcinogenic or endocrine disrupting chemicals like formaldehyde, 1,4-Dioxane, phthalates, parabens and triclosan in personal care products.
At recent events and on their website they shout out brands like Weleda, Aubrey Organics and Badger as alternatives that young women should consider.
"The newest science clearly shows women are most vulnerable [to chemical exposure] during the years up and through the first full term pregnancy," writes cancer survivor and lecturer Cynthia Barstow, who founded the organization at University of Massachusetts Amherst and has grown it to more than 40 chapters. "It is the young women who think nothing of a potential diagnosis that need most to avoid toxins in everyday products."
The relatively new "clean cosmetics" category is looking particularly promising, says Sahota, as the trend which started in North America with niche retail stores like Credo and Follain makes its way into mass merchandisers and expands overseas.
In all, one recent NMI survey found, between 75% and 83% of U.S. consumers are now interested in purchasing a personal care product with green attributes.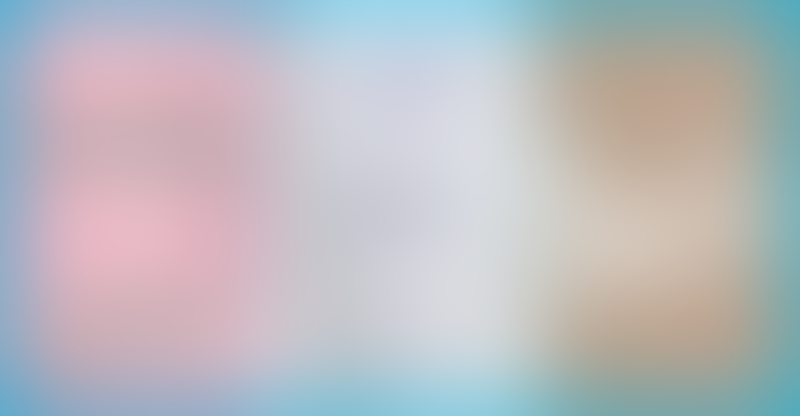 Mergers, makeovers and niche innovation
Well aware of this rising tide, small niche brands have been toiling away for years to develop better-for-you products that look pretty and work well. Now, legacy manufacturers are playing catch-up by acquiring indie brands, rolling out their own green divisions or reformulating, says Wendy Liebmann, founder and CEO of WSL Strategic Retail.
"It used to be that big dominant brands could make a lot of noise and drive traffic to big stores, but shoppers are sick of seeing the same brands everywhere," she says. "Digital technology has enabled those niche, craft-oriented brands to have a voice, and they have forced big business to think differently."
For instance, global goliath Unilever, maker of Axe deodorant and Dove soap, in 2018 acquired Portland, Oregon-based natural deodorant brand Schmidt's and launched a line of vegan, ethically sourced shampoos, soaps and lotions called Love Beauty and Planet.
Also in 2018, L'Oréal began rolling out Seed Phytonutrients, a line of cleansers and moisturizers sourced from organic farmers using heirloom seeds and packaged in recycled material.
And P&G, maker of Crest and Olay released its new Pure by Gillette this summer.
"These big brands kept thinking it was more of a fringe movement and it would pass, but as it has begun to erode their market share, they have come to realize they need to react," says Liebmann.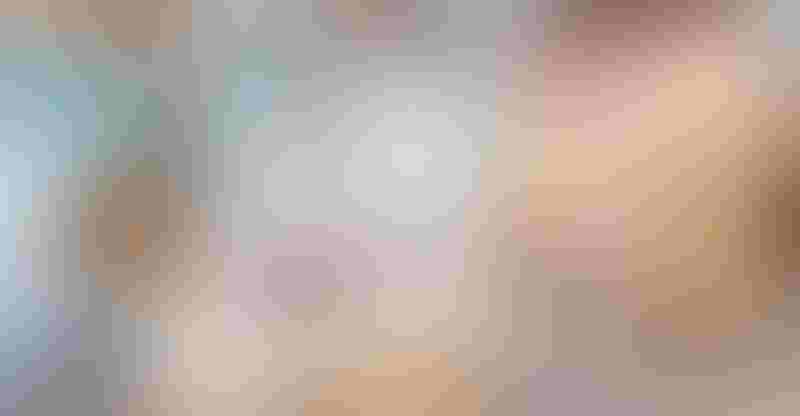 Reinventing retail
Retailers of all sizes are also bracing for a cleaner beauty renaissance.
In 2018, beauty retailer Sephora launched its Clean at Sephora category, with its own landing page online and rapidly growing in-store section. About 70 brands, including Skylar fragrances, Drunk Elephant moisturizers, Bite Beauty lipsticks and Together Beauty hair products are now stamped with the Clean at Sephora seal, indicating that they are free of 50 controversial ingredients.
Meanwhile Target is expanding its years-long embrace of niche health and beauty brands, with many stores expanding and revamping their sections to include wider aisles, accent lighting and "category experts." It too has a new "clean" logo to signify products formulated without certain chemicals. And alongside mainstays like Olay it also carries up-and-coming clean alternatives like Grace & Tonic skin care.
"Initially, these sorts of products were only sold in specialty stores and natural food stores," says Sahota. "Now you can go into a drug store, a beauty retailer, a Walmart or a Target and find them. The growth is definitely there, it's just not necessarily in the natural channel."
So, what can the small independent or chain do to win back that growth?
Credo co-founder Annie Jackson says that while a strong online presence is important, a unique and welcoming brick-and-mortar experience has been her company's secret to success.
"Credo started as and will continue to be a brick-and-mortar concept," she says. "We really believe that customers are making a return to retail."
The company tries hard to pick co-tenants or neighbors that share its customers' clean and sustainable ethos, and it creates a warm and welcoming vibe (no black glass) that makes everyone from a teenager with flawless skin to a grandmother seeking a wrinkle cream feel welcome. It hosts educational events or visits with some of its niche brand founders several times a month. And its stores are staffed only by licensed aestheticians and makeup artists who know their stuff.
"The worst thing a customer can experience in a store is to have a staff member reading the side of a box alongside them," Jackson says. "That's not what they are there to do."
As the Targets and Walmarts of the world roll out their own clean brands, Sahota believes independents can stand their ground by partnering with "darker green" companies, which go beyond avoiding certain ingredients and are as choosy about the ethics of their retailers as the retailers are about theirs.
"To some of these niche dark-green brands, it's more important to be in the right retailer than in any retailer," he says.
Most importantly, adds Molyneaux—a former natural products retailer herself—ask your customers what they want.
"I have long found and continue to find that when you invest some time getting to know your customers, they come back to you," she says.
Subscribe and receive the latest updates on trends, data, events and more.
Join 57,000+ members of the natural products community.
You May Also Like
---