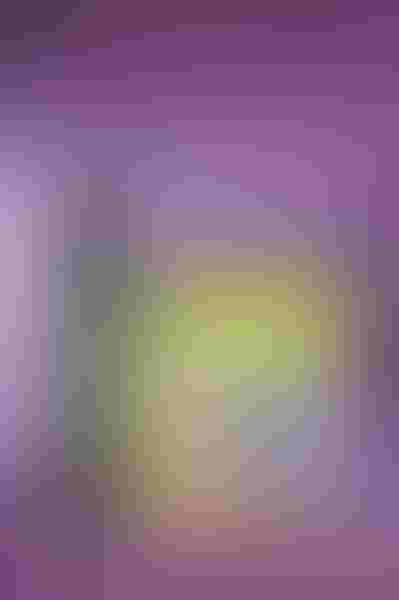 In 2009, U.S. consumers bought $7.8 billion worth of personal care products that claimed to be either natural or organic, according to Nutrition Business Journal. But how many of these soaps, lotions and other body care products were really natural or organic? Here's a look at the latest industry attempts to define the terms.
Organic standards
The U.S. Department of Agriculture's National Organic Program has long been held as the gold standard. "These are the toughest standards anywhere and most realistically represent the generally understood definitions of what an organic product actually is," says Larry Plesent, CEO of Middlebury, Vt.-based Vermont Soap Organics. But the USDA is embroiled in a dispute over whether it is—or even should be—effectively enforcing use of the term organic on personal care products.

Government regulation of "organic" personal care has a convoluted past. "The USDA originally said the term organic and the USDA [organic] seal could not be used for personal care products," said Joe Smillie, senior vice president of USDA organic certifier Quality Assurance International, in a recent webinar on the topic. "Then in August 2005 …  they said [personal care] could be certified under the National Organic Program and use the seal." And to make matters even more complicated, "in April 2008, the Food and Drug Administration said they do not define the term organic," even though cosmetics and personal care products are under the jurisdiction of the FDA, Smillie said. 
Last April, Miles McEvoy, deputy administrator for the NOP, sent a memo to the chairman of the National Organic Standards Board stating that the NOP would do the following:
Collaborate with the FDA and the Federal Trade Commission "to understand the issues associated with use of the term organic in personal care … to have a comprehensive approach that aligns with each respective agencies [sic] mission and regulations."
Begin gathering information regarding the labeling of personal care products in the marketplace.
"Consider the recommendations of the NOSB on rulemaking and take them under advisement for future incorporation."
Still, many personal care manufacturers use "organic" in their names or on their labels even if their products are not USDA-certified organic. In March, Finland, Minn.-based Organic Consumers Association and Yonkers, N.Y.-based Consumers Union filed a complaint with the FTC charging that the USDA's enforcement of the term organic is inconsistent between food and personal care. That same month, NOP staff went to Natural Products Expo West and discovered that among 26 personal care exhibitors, only six were USDA certified, and 14 used "organic" in their names or on their labels but were not certified to NOP standards.
Alexis Baden-Mayer, political director for OCA, says that as of August, neither the FTC nor the USDA had replied to the OCA–Consumers Union complaint. And Amarjit Sahota, director of the U.K.-based research company Organic Monitor, says that despite this pressure, "our company does not expect any changes or developments [from the USDA] in the foreseeable future."
That may be a mistake on the government's part. "The market is moving a lot faster than USDA is, and consumers want action now," Smillie says.
The Cosmetics Organic Standard and NSF/ANSI 305
The Cosmetics Organic Standard, or Cosmos, reflects an attempt by some of Europe's leading certification bodies—including The Soil Association, ECOCERT and BDIH—to harmonize organic standards globally. "To make some of the cleaning cosmetics [like soap and shampoos], as opposed to the pampering cosmetics [like moisturizers and makeup], there needs to be chemical modification of the agricultural ingredients, and, of course, that's not acceptable under NOP standards, so it leaves a big gap. What we're trying to do with the Cosmos standard is fill that gap," says Francis Blake, chairman of the Cosmos standard international nonprofit association. To get Cosmos-Organic certification, 95 percent of a product's agro-ingredients and 20 percent of the entire product must be organic. Products must also meet environmental standards for packaging and manufacturing, and use approved "green chemistry" processes when modifying ingredients. Blake expects the first Cosmos-certified products to hit store shelves by next spring.
NSF/ANSI 305, introduced in February 2009, allows a "contains organic ingredients" claim for products with at least 70 percent organic content. It adheres to most NOP rules, but permits certain botano-chemical processes that aren't allowed for food products because they are judged as synthetic, such as esterification—which improves product absorption and texture—and hydrogenation—which makes a product shelf stable. In March, QAI announced an agreement that would allow products certified to NSF/ANSI 305 in the U.S. the option to also carry NaTrue certification in

Europe. Although only a handful of products are currently NSF/ANSI certified, QAI General Manager Jackie Bowen says she expects 200 more to achieve certification in the next few months, as manufacturers reformulate to meet the requirements.
Natural standards
Right now, "natural" can mean anything the company wants it to mean. Some organizations are using certifications to define the term as it applies to personal care.

The Natural Products Association released its Natural Standard for Personal Care in 2008. "USDA NOP is more concerned with agriculture; our Natural Standard is focused on the finished product" by looking at both sourcing and processing of ingredients, says Cara Welch, PhD, scientific and regulatory affairs manager for the Washington, D.C.-based nonprofit. The standard has always required that 95 percent of the ingredients be natural; earlier this year, the NPA announced it would now require all fragrances used in certified products to be natural, which means no formaldehyde-donating preservatives, absolutes, concretes and other additives that require the use of petrochemical solvents for extraction. In addition, ingredients in NPA-certified products must be generally recognized as safe by the FDA, renewable and found in nature. And at least 60 percent of a company's personal care product line must be natural, even if it is seeking certification for just one product. "The 60 percent requirement is specifically to avoid any aspect of 'greenwashing' a product line," Welch says. "We want to be sure companies are committed to providing a truly natural product line—not just making one natural product in a line of conventional products and associating the [seal] with the entire line." Welch believes the NPA seal is important because "in 2009, there were 13,000 products introduced into the marketplace that claimed to be natural," she says. "The NPA seal has been third-party auditedto show [that compliant products] are truly natural."                 
Similar to the NPA standard, the Cosmos-Natural standard sets clear requirements for what is, and is not, allowed. For example, the standard won't permit parabens, phthalates or genetically modified ingredients. But it doesn't require a minimum level of organic ingredients.
Retailers push standards
In 2009, Seattle-based PCC Natural Markets said it would no longer carry products that didn't comply with the NPA's natural personal care standard. "We gave manufacturers time to reformulate, and we're already discontinuing and replacing some lines," says Wendy McLain, health and beauty aids merchandiser.
In June, Whole Foods Market announced that any products using the word organic must be USDA certified within a year. "I think most mislabeled lines are going to change their names," McLain says. "They're not going to risk not being in Whole Foods."
In September, the National Cooperative Grocers Association, a business services cooperative for 114 natural food co-ops, announced a similar initiative. It asked that all of its vendors making organic claims submit a plan by Oct. 18, outlining how they will bring their products into compliance with either NOP or NSF/ANSI 305 standards. Beginning in March 2011, the NCGA will promote only products from manufacturers that have followed this procedure. And beginning in June 2011, the NCGA will promote only products that have achieved the certification.
"Our company expects third-party standards to become the norm for natural and organic food retailers," says Sahota of the Organic Monitor. "It will become very rare to find noncertified personal care products in these retailers in a few years."  
Subscribe and receive the latest updates on trends, data, events and more.
Join 57,000+ members of the natural products community.
You May Also Like
---
Sep 20 - Sep 23, 2023
Natural Products Expo East is the East Coast's leading natural, organic and healthy products event.
Learn More