Dr. Wayne Diamond, founder of Diamond Herpanacine, dies
Dr. Wayne Diamond, founder of Diamond Herpanacine, dies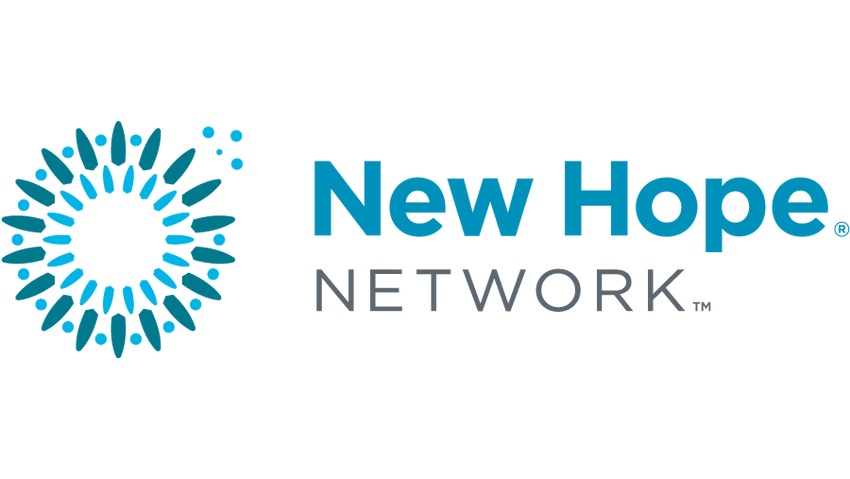 Dr. Wayne Diamond, ND, passed away on November 30, 2009, after a lengthy battle with Myelofibrosis. He died at his home. He was 64.
Dr. Diamond was a naturopathic physician and psychotherapist in private practice in the Chestnut Hill section of Philadelphia, PA for over 27 years. He was also a true pioneer of the natural products industry, founding Diamond Herpanacine Associates, a Jenkintown, PA vitamin company in 1990 to market and promote his vitamin formulas including the well-respected Herpanacine Skin Support.
"We are devastated by Wayne's loss," says Leslie Diamond, Wayne's wife and partner in Diamond Herpanacine Associates. "He was such a powerful force of love, compassion and knowledge in our lives and our business and he will be greatly missed. Our goal will be to continue sharing Wayne's message about Natural Healing and the Mind and Body Connection to as many people as we can reach worldwide using his passion for helping others."
Combining psychotherapy with natural medicine, Dr. Diamond's goal was to always support and maximize the health and well-being of his patients and clients worldwide. His extensive research and knowledge in the field of Naturopathy enabled him to work successfully in the treatment of cancer, MS, heart disease, herpes and other skin disorders, etc.
"Healing is central to personal growth. We are all healing from something all the time — physically, emotionally or spiritually," said Dr. Diamond. "How we view the healing process reflects our courage, mental and physical strengths, focusing our ability, awareness levels and most of all empathy and love."
Dr. Diamond placed a strong emphasis on patient education and his holistic practice concentrated on comprehensive safe and effective natural medicine like vitamin and herbal therapy, nutritional programs, weight control and biochemical balancing (to combat disease) to name a few. As a psychotherapist, Dr. Diamond worked on stress management, personal growth, family counseling, couples therapy, eating disorders and gestalt therapy.
He appeared on television, radio, published articles and had given over 500 talks, lectures and workshops on all aspects of preventive natural medicine, and healing both physically and psychologically. He was chosen by the city of Philadelphia's family court system as half of a team to start a revolutionary form of mediation for child custody and support, that cut court time and costs, and helped to heal families in times of breakup difficulties.
He also pioneered work on mind/body connectional bonds aimed at health professionals and their patients. He worked as a teaching consultant in the Department of Psychology at Princeton University and with several members of the Philadelphia Eagles NFL Franchise.
Dr. Diamond worked with small businesses and million dollar corporations in the realm of strengthening communication skills and helping businesses to realize their overall potential and their employees develop more successful & meaningful relationships both at home and at work.
"I'm always looking for what is possible in every session for people's health, wellness and awareness. Before I step into every session I carry a belief that there will be an inherent value that will benefit that person. My job is to find it, support it and open up every opportunity to solidify it. I support the best of what is there. Therapy, like any educational process, is about illumination."
Using his expertise in Naturopathy, Dr. Diamond's formulated many of his own vitamin formulations. Then in 1990, he and his family started Diamond Herpanacine Associates, a Jenkintown, PA Vitamin Company created to market these formulations and bring awareness to his message of natural healing. His formulas include the HERPANACINE Skin Support, HEALTHY HORIZONS Stress Fighting Mega Multi, DIAMOND MIND Targeted Mind Performance Enhancer and DIAMOND ÉTERN-L Internal Anti-Aging Formula.
"Wayne left us with countless gifts to live by and we are all better people for knowing him," says Leslie. "In addition, his numerous perfected formulations that are slated for introduction in the next years will help us to continue his work in Natural Healing."

Dr. Diamond was a graduate of the prestigious Central High School in Philadelphia, PA. He held Bachelor Degrees in English and Psychology from Temple University, a Master Degree in Clinical Psychology from the University of London as well as a degree in Naturopathy from the California College of Natural Medicine.
Dr. Diamond is survived by wife Leslie, his stepchildren Jay S. Jacobs and Deborah Lee Jacobs, his grandchildren George Seth and Jordan Eve Wagner, his sisters Patti Bush, Linda Leon and Randi Wellner and his stepmother Dorothy Diamond.
Subscribe and receive the latest updates on trends, data, events and more.
Join 57,000+ members of the natural products community.
You May Also Like
---