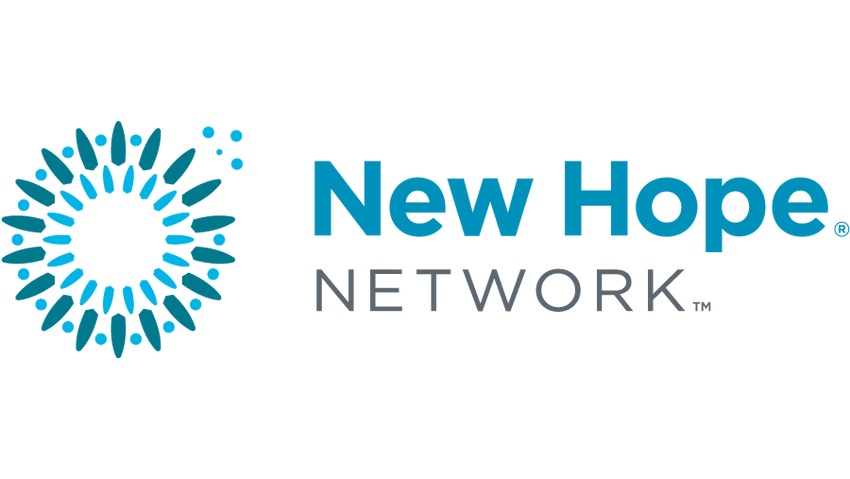 Baby boomers are getting older, wiser … and drier, at least when it comes to the texture of their skin. The result has been a boost in demand for skin care products that can refresh, revitalize and restore a bum derma. U.S. sales of antiaging skin care products reached $1.6 billion in 2008, according to the Chicago-based office of Mintel, an international market research firm. In a March 2009 report, Mintel predicted the skin care category would grow 10 percent from 2008 to 2013. What's more, the boomer consumer is more interested in natural than synthetic antiaging ingredients, so the opportunity to offer trusted antiaging beauty products to customers is rife. Here are the latest trends in this burgeoning beauty category.

High-potency ingredients
Boomer antiaging skin-care customers are on a no-nonsense mission: They're searching for products that yield impressive results, says Kristine Carey, marketing director for Louisville, Colo.-based MyChelle Dermaceuticals. "The baby boomer is looking for high-potency ingredients that are pure and effective."

Effective ingredients, to boomers, are those that multitask. "What you are seeing is a lot of doubling up on what a product can deliver," says Kat Fay, senior beauty personal care analyst at Mintel. A lip moisturizer with sunscreen; an under-eye cream that treats dark circles and puffiness; a face cream that evens skin tone and minimizes discoloration from sun damage.

This trend is powered in part by economic concerns. Forty-three percent of consumers say they have purchased a less expensive antiaging product due to budgetary constraints, but are willing to spend more if they know a product is effective and offers results, according to the Mintel report. "When it comes to antiaging, customers are relying on the science behind why something works," Fay says.

Some manufacturers address the concern about whether a skin care item will deliver results by offering product lines that contain higher quantities of ingredients, such as vitamin C and goji berry, that have been proven effective through scientific studies. For example, Carey says MyChelle Dermaceuticals' Perfect C Serum contains 17 percent vitamin C (L-ascorbic acid) even though 10 percent or higher is proven effective. This ensures consumers are getting what they pay for, she says.

Whole-system approach
Many antiaging skin care products focus on ingredients that nourish, moisturize and repair the skin using a whole-system approach. This approach isn't uncommon for beauty products, but is especially important within the antiaging skin category because many of the ingredients contained in different products are designed to complement each other as they work with aging skin at a cellular level, Carey says.

Whole systems vary by company. For example, MyChelle Dermaceuticals suggests boomers use a protocol of products including Tropical Skin Smoother for glowing skin, Magnolia Fresh Eyes to reduce eye puffiness and dark circles, G2 Instant Firming Serum to boost collagen and elastin, and Unscented Supreme Polypeptide Cream to minimize wrinkles.

Serums
Serums are a popular delivery system within the antiaging category because they are light, easy to spread, can be layered and quickly absorb into the skin. Because of their smooth glass-like consistency, serums can provide a protective seal atop the skin, whereas a cream is slightly heavier and softens skin. Serums are similar in texture to a light, delicate oil; they apply well to wrinkled and lined skin without clinging to crevasses or clogging pores. They also provide a protective coat of nutrients for the skin and a base over which to apply creams. "Serums are targeted accessory vitamins for the skin," Carey says.

Serums adeptly address the skin care worries of most boomers: Forty-three percent of antiaging skin care customers are primarily concerned about dry skin. Thirty-nine percent are concerned about fine lines and wrinkles.

Sun damage repair
Products designed to prevent or repair sun damage have become increasingly popular, especially as we age. "I think almost every beauty product I own right now has sunscreen in it," Fay says.

"Consumers want the overall sun protection, so we've been adding natural mineral sun blocks like titanium dioxide and zinc oxide to many products, specifically for your face and neck," says Heather Halpern, director of product development for Gardiner, N.Y.-based Kiss My Face. There are also several products on the market that reduce the effects of hyperpigmentation, such as Kiss My Face's Brightening Day Crème, which Halpern says gradually lightens discolored patches of skin.

Fragrance free
Along with delicate skin, aging consumers are also concerned about sensitive skin. As a result, "unscented products are on the rise, increasing by 25 percent to 50 percent," Carey says. Aging customers often turn to unscented products, which can protect their delicate, dry and sensitive skin, Carey says, even when the underlying issue may be that the person isn't correctly caring for her skin. For example, a customer may have dry skin because she is using a soap or moisturizer that irritates her skin or that doesn't fit her skin type. "Skin can get out of balance as you age, and sometimes this creates dryness," Carey says.

Superfoods
Scan the list of ingredients on a topical antiaging skin care product and your stomach may growl from hunger. Goji berry, açai berry, pomegranate, sea buckthorn and green coffee are just some on the list. It's increasingly common to find antioxidant-rich food products used topically and internally to enhance the quality of aging skin. In fact, global food and drink product launches with a "beauty enhancing" claim increased by 306 percent from 2005 to 2008, according to Mintel. "The increase is indicative of all the research done on the superfoods," says Fay. "People are taking the common-sense approach that what you eat is reflective of your overall health. The hope is that adding the superfruits and superfoods to a beauty and skin-care routine—whether ingested or applied—is a way to stay young."
Antiaging products

Mychelle Dermaceuticals G2 Instant Firming Serum

What it does: Lifts, firms and relaxes facial muscles

Details: This serum is part of the company's dry/mature line. Contains a collagen-boosting goji berry peptide and the trademarked firming peptide Argireline, which can relax facial muscles safely and naturally, says the company. It also contains pomegranate extract, an antioxidant, anti-inflammatory, antibacterial and antiviral ingredient that stimulates cell growth.
derma e Hyaluronic Acid Night Crème

What it does: Intensive rehydration

Details: Hyaluronic acid attracts and retains moisture on the skin. Also infused with vitamins A, E and Ester-C, allantoin and macadamia nut oil and hyaluronic acid, which helps plump skin tissue.
Sibu Repair & Protect Daytime Facial Cream

What it does: Helps rejuvenate sun-damaged skin

Details: Contains sea-buckthorn berries, superfruits that grow in the Tibetan Himalayas and are a rich source of vitamins, minerals, carotenoids, flavonoids and essential fatty acids, specifically omega-3, -6, -7 and -9.
Kiss My Face Brightening Day Crème

What it does: Repairs sun-damaged skin

Details: This SPF 4 product with organic ingredients is new to the Kiss My Face Potent & Pure line. It contains aloe and botanical brighteners and is targeted for use on the face, neck and chest.
Reviva Labs Pomegranate/Lactic Acid Peptide and Botanical Exfoliant

What it does: Exfoliates dead skin cells

Details: This new product is made with plant and herbal extracts. It contains soy and allantoin peptides to treat damaged skin, and prevents future skin damage with the antioxidant pomegranate. Customers can use this mild exfoliant up to three times a week.
Jean Weiss plans to smooth on more superfruits and use a hydrating mist after research
Subscribe and receive the latest updates on trends, data, events and more.
Join 57,000+ members of the natural products community.
You May Also Like
---